News story
2019 GCA Conference - Speaker presentations
Presentations from the Groceries Code Adjudicator's 2019 Annual Conference.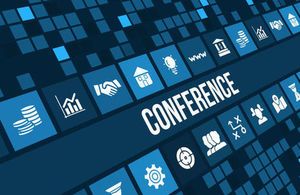 The Groceries Code Adjudicator 2019 Annual Conference took place on 24 June 2019, at Church House, Westminster. Over 300 people registered to attend and hear from the Adjudicator and guest speakers about progress over the past 12 months, Code related issues in the groceries sector and plans for the future.
The theme of the conference was "Driving effective compliance risk management".
Speakers and their presentations
Driving effective compliance risk mangement
2019 GCA Annual Survey Results
Published 24 June 2019
Last updated 11 July 2019
+ show all updates
Addition of conference presentation videos.
First published.