World news story
2013 Canada-UK Development Award winners announced
Programme aims to help researchers establish collaborative projects between Canada and the UK by contributing funds for travel that facilitates face-to-face contact.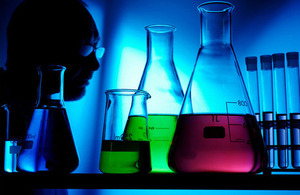 The UK Science and Innovation Network (SIN) is pleased to announce the winners of the 2013 Canada-UK Development Award (CDA). Winners were selected from all over the country in Ontario, Quebec, Alberta, Manitoba, Saskatchewan and British Columbia. The applications for this year's round of awards were open to UK and Canada-based researchers or academic leaders from universities and non-profit research institutions.
Congratulations to the following applicants:
J Dent –McGill University
D Ryan – Natural Resources Canada
M Button – Royal Military College of Canada
D Howell – University Health Network, Princess Margaret Hospital
I Greig – University of Aberdeen
G Tranmer –University of Manitoba
M Baker – Newcastle University
S Skone – University of Calgary
D Leitch – Run3D
B Blight – University of Kent
K McGhee – Bournemouth University
Jessica Leitch, Run3D, Oxford University said:
"Dr Ferber and I are very excited by the opportunity that has been provided by the CDA grant, enabling us to progress our work together into understanding the biomechanics of running related injuries. The visit will help advance the academic relationship between the Kinesiology Department at University of Calgary and the Department of Engineering Science at the University of Oxford".
The Canada-UK Development Award helps to advance long term projects that deliver concrete outcomes, develop institutional links and work toward international research priorities. The CDA is sponsored by the Foreign & Commonwealth Office and is administered through the UK's Science & Innovation Network based in Canada. More information on the programme can be found on the UK Science and Innovation Network blog
Published 27 September 2013