News story
2010 to 2011 crime statistics released
Annual crime statistics for England and Wales for 2010 to 2011 have been published.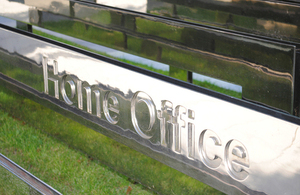 Commenting on the figures, which present an annual picture of crime in 2010/11, Minister for Crime and Security James Brokenshire said:
 
'We have consistently argued that crime is too high and that is why our policing reforms are so urgently needed.  Everyone has the right to feel safe in their home and local community.  
 
'We want to make the police more accountable to the public they serve and ensure that local policing priorities are focussed on what local people want, not on what central government thinks they want.
 
'We are placing power back in the hands of the people, giving them a proper say in how their local area is policed through elected Police and Crime Commissioners. 
 
'We have introduced the first ever nationwide street level crime maps which, along with regular beat meetings, mean the public can hold their local force to account not just every four years but day in and day out.  And the public appetite is clear - since launching in January the police.uk website has received over 420 million hits.
 
'At the same time we are freeing up the police from central government targets and red tape to help officers get back out on the streets fighting crime.
 
'And by stopping top down interference in local policing we are able to place central government emphasis where it should be - targeting national and international serious and organised crime, which also blights communities, through the establishment of the National Crime Agency.'
How are the statistics compiled?
'Crime in England and Wales' is released on a quarterly basis. Statistics are based on interviews with the public, as well as crimes recorded by the police.
 
Together they provide a more comprehensive picture of crime.
Published 14 July 2011