16th century painting could be lost from the UK
Culture Minister Ed Vaizey has placed a temporary export bar on a painting by the Spanish artist Luis de Morales.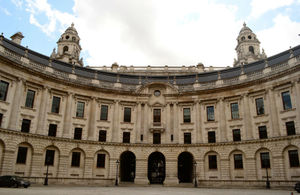 The Virgin and Child, which dates from about 1560, will remain in the UK to provide a last chance to raise the money to keep the piece in the country.
The Reviewing Committee on the Export of Works of Art and Objects of Cultural Interest recommended that the export should be deferred because of the "outstanding aesthetic importance" of the work and its significance for the study of Spanish painting in that era.
Member of the committee Johnny Van Haeften said: "This piece is an exceptional example of 16th Century Spanish devotional painting, which is under-represented in the UK. It is undoubtedly an art-historically important painting, has survived in an outstanding condition and displays great refinement in its execution."
The decision on the export licence application for the painting will be deferred for a period ending on 12 July 2011 inclusive and may be extended if a serious bid is expressed to raise funds to buy the painting at its recommended price of more than £1.6 million.
More information about the painting and how to make a offer to purchase it can be found on the press release.
Further information
Published 20 May 2012