£15m to be invested in cultural education
Government announces plans to build on recommendations of Cultural Education Review.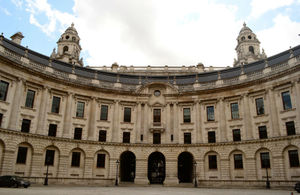 Government announces plans to build on recommendations of Cultural Education Review.
A new national youth dance company and an academy for young film-makers are among measures announced today to ensure all children have their lives enriched by cultural education.
The plans follow recommendations from the independent Review of Cultural Education in England carried out by Darren Henley, managing director of Classic FM.
His review, published today, covers all areas of cultural education and aims to ensure that all children, especially those from poorer backgrounds, are able to access the arts.
The review was commissioned by Culture Minister Ed Vaizey and Education Secretary Michael Gove last year. The Department for Education (DfE) today confirmed it will invest more than £15 million over three years to lay the groundwork to make Mr Henley's recommendations a reality while a number of DCMS arms-length bodies will be be involved in funding and runnning schemes.
Measures revealed today include:
A new DfE/DCMS ministerial group
This will give responsibility for cultural education a shared national focus.
A new national plan for cultural education
This over-arching strategy will set out a clear pathway from early years through to young people studying cultural education subjects at the highest level.
A new cultural education partnership group
This will include Arts Council England, the Heritage Lottery Fund, the British Film Institute, National Museums and English Heritage - to ensure money is evenly distributed across the sector as a whole, rather than on the current piecemeal basis.
A new national youth dance company
This will provide opportunities for 30 16 to 19 year olds every year. The Department for Education and Arts Council England will each provide £600,000 over three years. It will work on a similar model to other national youth organisations, including the highly regarded National Youth Choirs, which perform at some of the UK's most famous venues, the Royal Albert Hall and the Royal Festival Hall, and the National Youth Theatre.
New national art and design Saturday clubs
Funding of £395,000 over three years, and additional funding from the Paul Hamlyn Foundation and the Esmee Fairbairn Foundation, will be used to establish local clubs based on the model set up by Sir John Sorrell. The clubs will give students access to high quality specialist equipment and tuition at local colleges and universities.
Museums and galleries education
Funding of £3.6m over three years to encourage more school visits to museums and art galleries, so that all children and young people can learn about and experience at first hand our most treasured artefacts and works of art.
"Heritage schools"
English Heritage will work with schools to encourage them to explore historical sites in their local area. This proposal will receive funding of £2.7m over three years.
A new National Youth Film Academy
This will be led by the British Film Institute. It will receive £3m from the Department for Education over three years, with additional support from the National Lottery, to support film education for all children and young people. Its aim is to train the next generation of talented film-makers.
Supporting teachers to improve the quality of cultural education in schools
This will include more training and mentoring for new teachers and continuing professional development for experienced teachers. The new teaching schools will be invited to draw up a programme of work. This will receive £300,000 funding from DfE over three years, supported by arms length bodies.
Cultural Education Passports
Funding of £240,000 over three years to build on small scale pilots highlighted in the Review and increase the range of cultural opportunities and experiences for children in a number of targeted areas, to be matched by funding from the Arts Council.
The Bridge Network
Funding of £4,165m over three years will extend the work of the network bringing heritage and film as well as arts, museums and libraries closer to every school.
Mr Henley said: "School will inevitably form the most significant part of a child's cultural education. This is particularly the case with children who come from the most deprived backgrounds. In these instances, many of their parents and carers may themselves not have been lucky enough to benefit from a wide-ranging cultural education.
"There is therefore a gap in understanding and experience among the influential adults in these children's lives. We need to bridge the divide so that all children, from whatever background, experience the richness of a varied cultural education."
Mr Vaizey said: "Darren Henley has once again done an excellent job bringing together the many people who can nurture an interest in arts and culture in our young people. I am particularly pleased that the BFI, ACE, HLF and EH have come together to form a partnership, ensuring the wonders of our great cultural heritage are enjoyed by all children."
Further information
School play image (this page and homepage thumbnail) by Nic McPhee on Flickr. Some rights reserved.
Ballet class image (homepage carousels) by Oude School on Flickr. Some rights reserved.
Published 24 August 2012