Press release
£100m Transition Fund opens for applications
A £100m Transition Fund supporting charities, voluntary groups and social enterprises affected by public spending cuts is open for applications.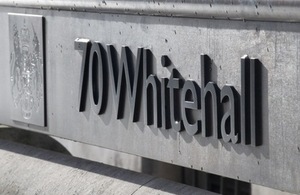 A £100 million Transition Fund to support charities, voluntary groups and social enterprises affected by public spending reductions has opened for applications.
The Fund is available to organisations with a turnover of between £50,000 and £10 million which usually derive much of their funding from state sources.
Grants of between £12,500 and £500,000 will be available to enable organisations to make changes to become sustainable in the longer term.
To mark the opening, Civil Society Minister Nick Hurd visited Age Concern Kingston where he reiterated the Prime Minister's call to local authorities not to do the 'easy thing' and target civil society groups for cuts.
Mr Hurd said:
Charities, social enterprises and voluntary groups are the backbone of our communities. We know that the very real need to reduce the deficit means they, like the rest of society, will face tough challenges over coming months. The £100m transition fund will be a lifeline giving organisations the space they need to take stock and build sustainable plans for the future. It is not a replacement for sustainable long term funding.
"Kingston Council is a great example of a local authority working with civil society organisations to open up new opportunities in public services and help develop more sustainable funding for the future. But government cannot do this alone, we all have a responsibility to contribute to the places where we live and finding a way to support local charities and voluntary groups is a great way to go about it.
The fund, which was announced in the Spending Review, will be managed by the Big Fund, which is part of the Big Lottery Fund.
Find out more about the Transition Fund and how to apply (external website) or call 0330 303 0110.
Published 29 November 2010