Press release
1,000 new businesses created in Wales by the Start Up Loans Company
Alun Cairns: "This Government is helping to create the next generation of entrepreneurs and job creators"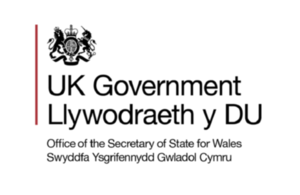 Today (9 July) Business Secretary Sajid Javid announced that a Neath Port Talbot woman in her twenties who set up a homeware business selling only British-made products has become the 1000th person in Wales to receive a start up loan
Sophie Rees, who graduated in 2014 from Swansea Metropolitan University, set up the business to fulfil her dream of becoming her own boss and launching a homeware shop.
Wales Office Minister Alun Cairns met Sophie during a visit to Swansea today alongwith the team behind the Start Up Britain Bus Tour. So far £6million has been loaned out to aspiring business owners like Sophie.
Supported by the Start Up Loans Company, the StartUp Britain campaign is touring the country with start up experts and champions, to provide inspiration and support to aspiring entrepreneurs.
Business Secretary Sajid Javid said:
I'm delighted that we're celebrating the 1,000th Start Up Loan in Wales today as the StartUp Britain Bus Tour arrives in Swansea. We are making it easier to get advice and provide finance so that thousands of hard working people have the chance to fulfil their ambitions and start their own businesses.

Britain's success is built on the work of entrepreneurs – their dreams and ambition. That's why we are backing them, and making the UK the best place in the world to start and grow a business.
Wales Office Minister Alun Cairns said:
Sophie has shown just what can be done when ambition and opportunity come together and I am delighted that the UK Government has been able to support her.

I want to make sure that every part of Wales benefits from the economic recovery and those who work hard get the opportunities they need to succeed.

By helping people turn their dreams of starting a small business into reality, this Government is helping to create the next generation of entrepreneurs and job creators.
Tim Sawyer, CEO of Start Up Loans said:
'We're delighted we have reached this first landmark in Wales. Sophie is a great example of the plethora of business talent thriving across the UK.

We will continue to encourage the people of Wales to realise their business dreams and help us reach another landmark in the foreseeable future.'
After graduating, Sophie Rees decided like so many other start up loan recipients, that rather than working for someone else she wanted to fulfil her dream of becoming her own boss launching a homeware shop, Home Bird. After speaking with a representative at Barclays Bank she was pointed in the direction of Start Up Loans delivery partner Business in Focus.
Home Bird will sell all British-made products and 20% of items will be handmade by Sophie using the skills she developed while studying. Sophie is currently renovating the shop herself, and the plan is to open at the end of July 2015. Initially Sophie will be the only employee, and will also continue working part-time in the evenings at a local hotel, but in the future she hopes to be able to leave her evening job.
Published 9 July 2015