News story
£100 million bomb disposal training facility opens
A new explosives search and disposal training regiment has been officially opened by the head of the British Army, General Sir Peter Wall.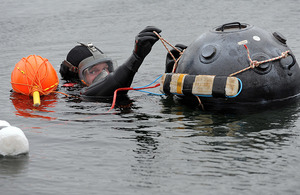 The Defence Explosive Ordnance Disposal (EOD), Munitions and Search Training Regiment (DEMS Trg Regt) was officially launched at its new £100 million facility at St George's Barracks in Bicester on Friday 15 March.
Speaking at the event, General Wall, Chief of the General Staff (CGS), said:
Our explosive search and disposal teams do one of the most dangerous roles in the Armed Forces - often in the most hostile of environments. Their expertise and training is vital in supporting our troops to meet the challenges they face while on active service.
This new £100 million facility will for the first time bring their training under one roof and will secure the training into the future.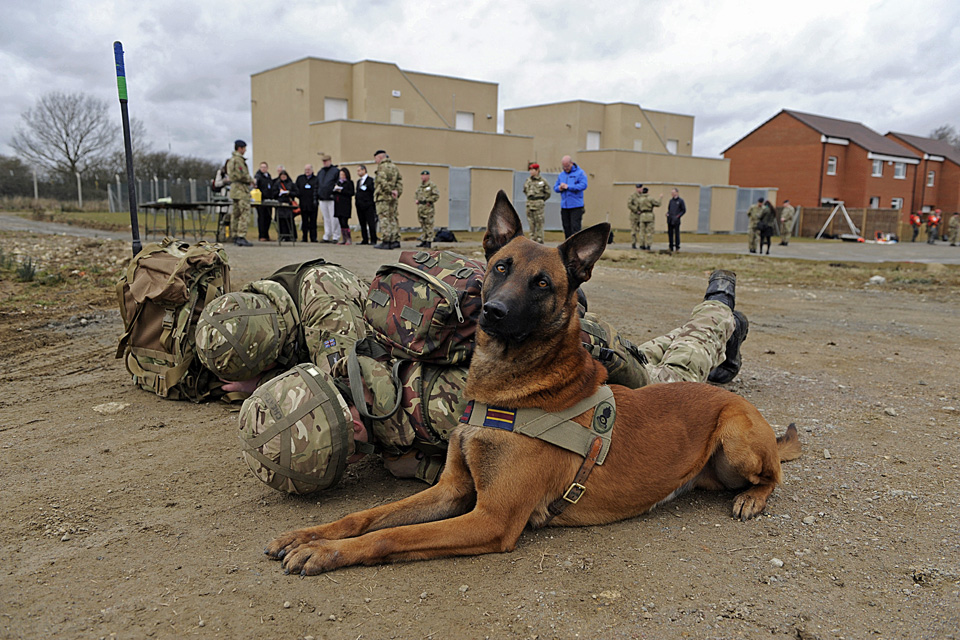 Lieutenant Colonel Chris Henson, Commanding Officer of the DEMS Trg Regt, said:
This is an absolutely first class training facility bringing together expertise from across the Services and marks a major milestone in delivering EOD and search capability to defence.
CGS was given a tour of the facility where he witnessed a cross-section of the different disciplines and techniques taught by the regiment, including improvised explosive device (IED) search and disposal and underwater disposal, and visited a stand displaying some of the weapons an operator may confront in the course of duty.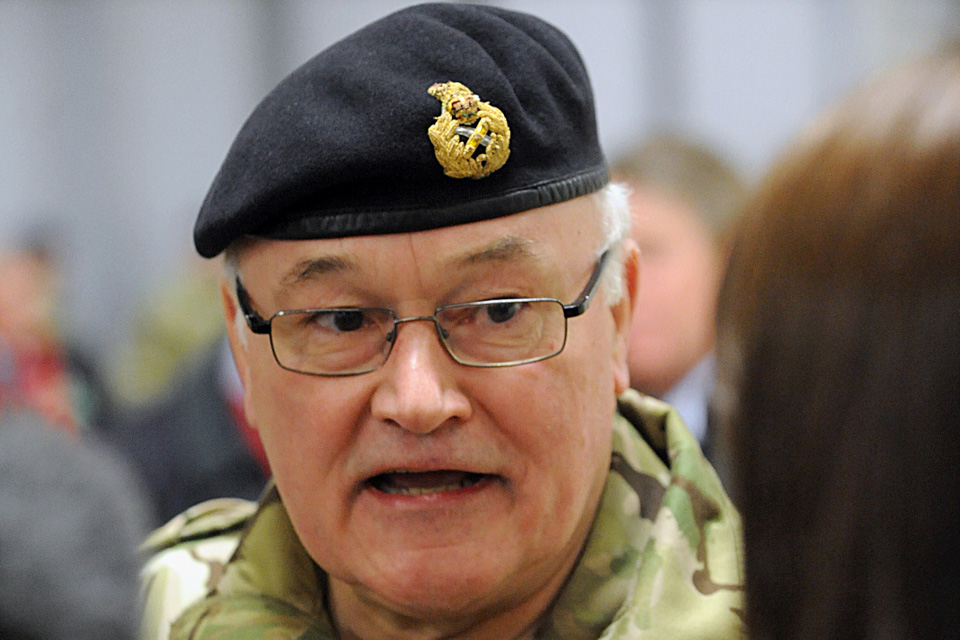 The new DEMS Trg Regt HQ has been 8 years in the planning and replaces the previous facility at Lodge Hill in Kent, bringing together personnel from all 3 Services.
At any one time the training school at Bicester is likely to host up to 200 staff and 300 students and is considered a centre of excellence for training military personnel to deal with the threat posed by IEDs.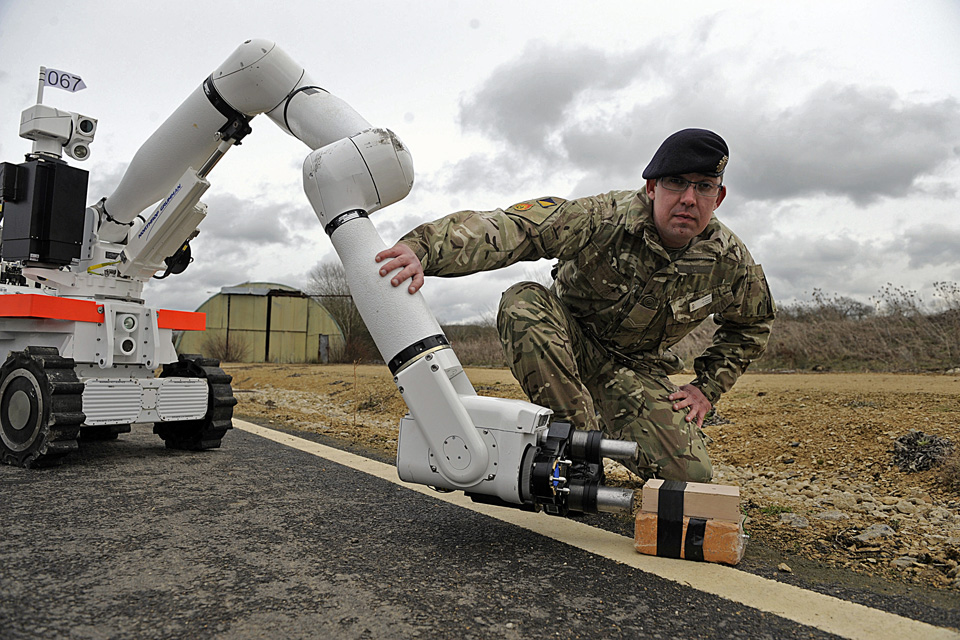 Over the course of a year, 4,000 students will pass through the training facility, taking part in one of the 73 courses offered.
The school stretches over more than 200 acres and has 32 separate specialist training spaces including a cave complex and EOD dive pool.
Published 18 March 2013