£10 million boost for Welsh broadband
Funding will support early phases of superfast broadband.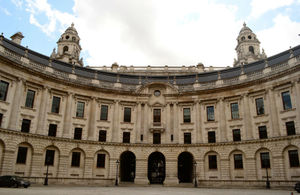 An area in the north west of Wales is set to benefit from Next Generation Broadband after the government confirmed £10 million will be allocated for the project.
Visiting Wales today, Chancellor George Osborne announced that the funding will be used to deliver broadband in the coastal town of Pwllheli and the surrounding areas as part of the Welsh Assembly Government's national delivery plan for the country.
The Chancellor added: "This funding will support the Welsh economy and help drive the private sector-led recovery by driving innovation and commercial opportunities in communities across Wales. This is just the first wave of funding for Wales from over the half a billion pounds we have already set aside to extend superfast broadband across the UK."
Mr Osborne announced a £530 million investment in the UK's broadband network in the Spending Review last October. Pwllheli joins four other rural areas in the UK which were awarded funding from this pot last year to pilot the roll-out of superfast broadband.
In December, Culture Secretary Jeremy Hunt also announced a multi-million-pound plan to ensure the UK has the best broadband network in Europe by 2015.
Further information
Published 16 February 2011