10 communities to tackle binge and underage drinking unveiled
The 10 communities that will lead work to tackle binge and underage drinking have been announced by the Government Champion for Active Safer…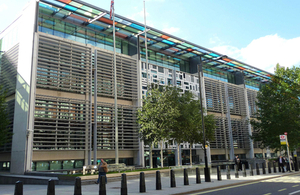 The 10 communities that will lead work to tackle binge and underage drinking have been announced by the Government Champion for Active Safer Communities. The successful bidders will share a £1 million fund that will put decision making and resources right in the hands of local people to help them eradicate the effects of alcohol abuse that blights their lives, Baroness Newlove said.
Over the next two years these innovative grassroots projects, backed by local authorities, police and retailers, are expected to deliver real results to end the fallout of problem drinking. Other communities will hopefully be inspired to follow their lead. The projects will address separate issues that are the greatest challenges in their neighbourhoods, with measures of their success that will include:
a reduction in the number of anti-social behaviour incidents related to alcohol consumption
fewer A&E admissions to local hospitals or fewer ambulance call outs as a result of drinking
the consumption of alcohol by young people reducing to safe levels; and
a reduction in purchasing of alcohol made on behalf of under 18s ("proxy purchasing").
The 10 successful projects range from county-wide and whole cities programmes, to projects targeting specific neighbourhoods. Each successful bid clearly identified their local problems and outlined how innovative community-based approaches would deal with them. They also had to demonstrate how their projects would be sustainable beyond the two years of the programame.
The areas are:
Bury, Greater Manchester
Chelmsford, Essex
Cornwall
County Durham
Lincoln, Lincolnshire
Maidstone, Kent
Moseley, Birmingham
Newcastle
Shropshire
Wakefield, West Yorkshire
Baroness Newlove will work closely with each of the 10 areas. She said:
I am delighted that the Fund was 10-times oversubscribed, but not really surprised. I have always believed there is a seam of active citizens prepared and willing to work at creating safer, happier communities together with the agencies there to help them. This response proves it. We shall mine these wonderful examples of fresh ideas and local solutions to tackle alcohol misuse and the crime and blight that follows. In two years these areas will be transformed. I intend to support them all the way and ensure others follow their trail blazing progress.
Among the projects that will receive funding are:
The City of Lincoln. Among their proposals is the development of social media to link up evening safety wardens, street pastors and local police to better address weekday problem drinking and anti-social behaviour in the city centre. They will tackle the repercussion of the rapid expansion of students and visitors to the city centre.

The local community in Moseley, Birmingham that wants to establish a lasting solution to the stubborn issue of street drinking and its associated problems of begging, littering and rough sleeping by giving local people a direct say in deciding how their project develops and how the budget is spent.

Newcastle that wants to work with young people and their families to address crime and anti-social behaviour in two inner suburbs: Elswick; and Benwell and Scotswood, where local surveys suggest that a third of people polled, consider drunk and rowdy behaviour to be a problem.

Shropshire, whose project will focus on five of the county's public parks which experience seasonal summertime issues around underage drinking and anti-social behaviour. The Shropshire Safer Stronger Communities Board will work with local police, trading standards and retailers to confiscate alcohol from minors, tackle proxy buying and work with young people on developing positive park-based activities.
Notes to editors
1. According to a 2010 Home Office Impact Assessment, alcohol-related crime is estimated to cost £8 billion - £13 billion a year.
2. The fund will be available to local authorities to spend over a two-year period with each receiving in the region of £45,000 per year.
3. In her most recent report, Baroness Newlove set out the importance of tackling the damage associated with problem drinking and announced her intention to give up to 10 areas in England the money and extra resources for projects to make their neighbourhoods safer and better places to live. The report also highlighted the good practice already out there, such as the community based projects based in East Belfast, Derry, Maidstone, and Newquay that are successfully dealing with problem drinking head on. For more information please see: www.communities.gov.uk/publications/communities/buildingsafecommunities.
Twitter
Keep up to date with the Department by following us on Twitter (external link).
Media enquiries
Visit our newsroom contacts page for media enquiry contact details.
Published 14 May 2012