10,000 Higher Apprenticeships to help business
The Prime Minister announces creation of a £25 million fund that will support up to 10,000 Advanced and Higher Apprenticeships.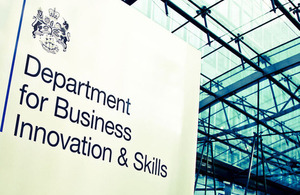 Visiting Jaguar Land Rover in the Midlands, Prime Minister David Cameron today announced a £25 million fund that will support up to 10,000 Advanced and Higher Apprenticeships. This will give firms in sectors such as advanced manufacturing, information technology and engineering the hi-tech skills they need to grow.
The Higher Apprenticeships Fund will support the expansion of apprenticeships up to degree equivalent in companies, particularly SMEs, where there is unmet demand for the higher level skills that are necessary to create additional jobs and growth.
Industry representatives are invited to bid to the fund, which will be delivered via the National Apprenticeship Service, from today. The new apprenticeships will commence from October 2011.
Prime Minister David Cameron said:
"I am determined that this government should be the most pro-business there has been, with one purpose and one goal: creating jobs and growth.
"It is therefore crucial that we build up the skills in this country that our businesses need and that will fuel long term growth. That is why despite some difficult decisions on spending we are increasing the number of apprenticeships to record levels.
"We are investing in apprenticeships because we know they work - they are good for people who want to get ahead, good for business and good for the country."
Business Secretary Vince Cable said:
"As I work with the business community to rebalance and grow the economy, apprenticeships will increasingly deliver not just basic training, but also the high level, high tech skills that drive growth.
"The Higher Apprenticeships Fund is a crucial step towards placing vocational learning on a par with academic study, giving bright youngsters the opportunity to work with and build the most dynamic firms in the country."
Skills Minister John Hayes said:
"The Government is on track to deliver the biggest and best apprenticeships programme our country has ever seen. But we're determined to do more to give smaller firms, especially in high skill industries, the help they need to reap the benefits of world class training. With every £1 the Government spends on an apprenticeship delivering a return of some £40 to the wider economy, this fund is a sound investment in the country's future."
Links
Published 22 July 2011