1 YORKS deploy to Afghanistan
Personnel from 1st Battalion The Yorkshire Regiment (1 YORKS) are starting a gruelling six-month tour in Afghanistan where they will work alongside the Afghan National Army to help them prepare to fully take over security operations in the country.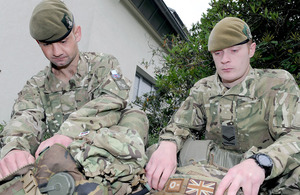 Nearly 500 members of the battalion are flying out to Afghanistan this week and next after completing a series of last minute preparations and checks at their barracks in Munster in North Germany.
1 YORKS, which is deploying to Afghanistan as a complete battalion for the first time, will be based at forward operating bases (FOBs) across Helmand province in support of Germany-based 20th Armoured Brigade - carrying out patrols and security operations and providing mortar and heavy machine gun support to the NATO-led mission.
Corporal Nick Sanderson and Private Liam Blowman are deploying to Afghanistan as part of Mortar Platoon.
Corporal Sanderson has already completed three tours of Iraq since joining the Army and also served in Afghanistan in 2008 with the Joint Helicopter Support Squadron.
He said:
During my last tour I supported the helicopters which flew vital supplies and equipment in and out of the FOBs, mainly based in Camp Bastion so I didn't see much of the country.
This time I hope to see a lot more of Afghanistan and to have the chance to work alongside members of the Afghan National Army.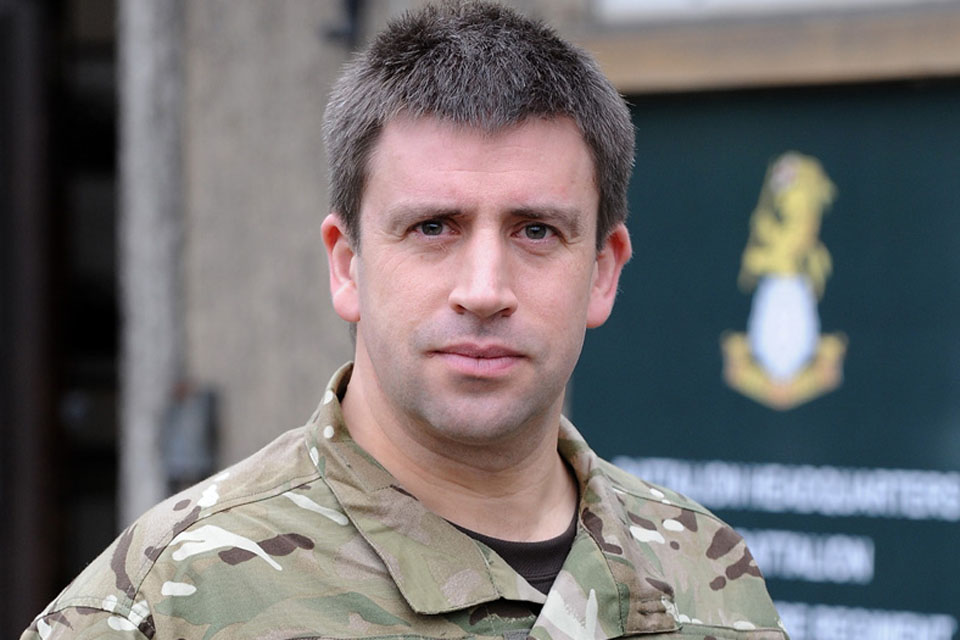 "The main difference is that I now have a young son which makes you look at things differently. But I want to go there to do my duty.
The Afghan Army has really come on, and our mission there is a lot more about partnering them rather than mentoring them. What we are doing out there is right; we are trying to help Afghanistan to become a stable country.
It will be a hard tour but there will be some chances to wind down - when those chances come I will just chill out, relax and try to get as much sleep as I can as it will be a hectic tour.
During the deployment the battalion will be split up, with A Company working with 3rd Battalion The Royal Regiment of Scotland, Support Company with the Queen's Royal Hussars, B and C Companies with the Danish Army, and the Brigade Headquarters providing staff for Headquarters Task Force Helmand.
Personnel will have to deal with the harsh Afghan winter when temperatures can dip well below zero, and most of them will stay out there over the Christmas and New Year period.
Private Blowman, who joined the Army in 2005, has completed exercises in the Falklands and Canada in the lead up to this deployment.
Speaking before his flight to Afghanistan, he said:
I feel really good about going there, we are all waiting to get on with our jobs and to do what needs to be done, and then to return home safely. I will miss my family and friends but I want to see how Afghanistan has developed.
It will be my first time out there and will be a whole different ball game to Iraq, a completely different environment - but we are as ready as we can be with all the training that we have done. It's been a big training year but a good year.
Soldiers and officers from 1 YORKS have completed over a year of training for their mission in Afghanistan, including a two-month tour in the Falkland Islands as part of the British Forces South Atlantic Mission, a major exercise on the prairies of Canada and training ranges in the UK, and a mission specific exercise designed to confirm their readiness to deploy.
This has been underpinned by unit reading weeks and study periods focused on understanding the operational environment and learning basic phrases in Pashtu.
Commanding Officer of 1 YORKS, Lieutenant Colonel Dan Bradbury, said:
We have been really well trained and now we are looking forward to getting on with the challenge of an operational tour in Afghanistan.
The battalion's priority is security and developing the Afghan security forces so that we can hand over to them. For many soldiers it's very tempting to want to do it all but we are there to help the Afghans do it, not to do it ourselves.
We will also be fantastically supported back home in Germany where approximately 70 or 80 members of the battalion will remain as part of the Rear Operations Group to train and be ready to deploy if needed and also to provide essential welfare support for the families of everyone who has deployed.
It would be quite easy to only think about the mission in Afghanistan, but we couldn't do our mission on tour without the support and work of the Rear Operations Group.
They look after our families and help with all the welfare issues while we are deployed. Their efforts mean that deployed personnel can focus on their mission without worrying that their families and loved ones are not being looked after.
Published 28 September 2011