£1.5 million fund to help the Gurkha community settle in the UK
Deputy Prime Minister, Nick Clegg, and Communities and Local Government Secretary Eric Pickles today (15 November 2011) announced £1.5m of additional…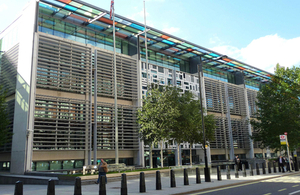 Deputy Prime Minister, Nick Clegg, and Communities and Local Government Secretary Eric Pickles today (15 November 2011) announced £1.5m of additional Government funding to support the successful integration of retired Gurkha soldiers and their dependants, who having served in the British Army, now wish to apply for settlement in the UK.
A fund of £1.5m - to be paid over two years - will help ease the exceptional pressures on Rushmoor Borough Council, Hampshire which has seen a large number of Gurkha ex-servicemen and their dependents arrive in the towns of Aldershot and Farnborough over a relatively short period of time. The recent arrivals include a high proportion of children and elderly Nepalese nationals which has placed a recognised strain on local social, health and education services.
The £1.5m fund over two years will be used to:
address the immediate resource pressures on Rushmoor Borough Council and provide a source of funding for managing further pressures over the next two years and;
support other local authorities with large numbers of retired Gurkhas to manage future integration of retired veterans and their families who wish to take up their settlement rights.
The Government will now work with the Gurkha Welfare Trust, other service organisations and charities, relevant local authorities with existing Gurkha populations, the Gurkha Settlement Office in Nepal to see how we can use the fund most effectively to encourage more manageable future migration and integration.
Deputy Prime Minister, Nick Clegg, said:
I was proud to be a part of the hard fought campaign for equal rights and citizenship for Gurkhas. But honouring the bravery of the Gurkhas, who have served this country's armed forces for almost 200 years, doesn't end there. This fund is a vital part of ensuring that their families are welcomed and supported in communities so they can live with the respect that they deserve.
Eric Pickles said:
These brave British army veterans have given our country loyal service over many years. It is their bravery that has helped protect our way of life and our traditions and it is right that their dedication is honoured.

Many of these ex-servicemen and their families have been proud to call this country their home and we too are proud of the strong ties that have been established between the ex-Gurkhas, their families and their wider communities. We are determined that if they chose to settle in the UK to see that they and their families are treated with dignity and respect and are made to feel welcome.
Note to editors
Parliament has decided that retired Gurkhas who served between 1948 and 1997 would be able to apply to settle in the UK with their families.
The funding of £1.5m fund over two years has been agreed between Communities and Local Government, Ministry of Defence and the Home Office. Each department will contribute £500,000.
Rushmoor Borough Council have estimated between 6,000 and 12,000 people of Nepalese origin live in the area; the official population of the council area is just over 90,000. This group has an unusual demographic, with large proportions of older people and children. This has increased pressure on social, health and education services (over 7 per cent of school children have Nepali as their first language).
There remain approximately 25,000 retired Gurkhas eligible to apply for settlement in the UK.
Twitter
Keep up to date with the Department by following us on Twitter (external link).
Media enquiries
Visit our newsroom contacts page for media enquiry contact details.
Published 15 November 2011