Take over a local pub, shop, or green space for the community
Ways to help your area by supporting local businesses and services, and reclaiming underused space.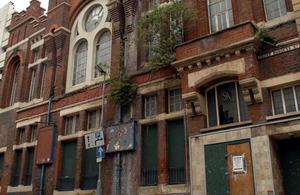 What is it?
Do you have a village shop that needs to stay open? Do you want to use empty land to grow fruit and vegetables? Could your local pub use some help to continue to thrive?
Communities are full of valuable spaces, buildings and facilities, whether they're gardens providing an oasis of green, or the only shop within walking distance. These are assets to your local area, and are often crucial to local people.
Sometimes, these facilities struggle to stay open, fall into disrepair or could just benefit from a little extra care. If this is the case, you can take them over and make sure your community gets the best possible use from them.
This could involve running a post office from your local pub, creating an orchard on previously disused land, or saving a struggling neighbourhood shop.
How can I get involved?
There is lots of information and help available if you want to take over a local business or green space for the community. You can find out how to: