Protect a local building
Use the Community Right to Bid to mark out local buildings or land as valuable to your community.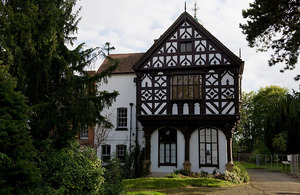 What is it?
You can make sure that you have the chance to save any community buildings or land put on sale in your neighbourhood.
Using the 'Community Right to Bid', you can nominate buildings and land as an asset of community value.
This means that if it ever goes up for sale, you can 'stop the clock' for up to 6 months, giving you the opportunity to get together with your neighbours and raise the finances to bid to buy it.
You can nominate anything with community value, whether it's publicly or privately owned. This includes:
village shops
community centres
local pubs
libraries
playing fields
How can I get involved?
There's a 7-step process to saving community buildings and land, from identifying and mapping these community assets to managing them.
You can read more about the Community Right to Bid on GOV.UK, or go to the My Community Rights website for details about how the process works.