Challenge to run a local service
Your group could take over the running of a local service, if you could make improvements.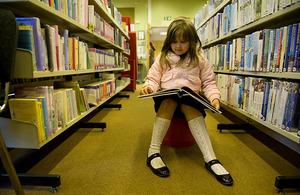 What is it?
The 'Community Right to Challenge' lets you bid to take over local services, if you could run them better. Councils are looking to local groups for innovative ideas on how to shape services.
So, whether you're a local community group, a social enterprise, a parish council or a group of council employees, you can develop your ability to run local government services.
If you'd like to take over the service entirely, the Right to Challenge lets you set out your proposals to your local council, which must consider them.
If the council accepts your proposal, you can compete to run the service in an open competition.
How can I get involved?
Speak to your local authority about your initial idea and get more information about the service, its costs, the number of staff involved and any other relevant details.
Councils can set time limits on when they will accept a challenge, so you will need to find out from them if this applies in your area.
Think about your own group or organisation's capability and whether you need to develop any particular aspects of it to be able to compete to run a service.
The My Community Rights website has more details about the process and the support available.
Once you're ready, you can send a written expression of interest to your local authority.