Warrant Officer Class 2 Gary 'Gaz' O'Donnell GM, 11 Explosive Ordnance Disposal Regiment Royal Logistic Corps, killed in Afghanistan
It is with deep regret that the Ministry of Defence must confirm the death of Warrant Officer Class 2 Gary 'Gaz' O'Donnell GM, from 11 Explosive Ordnance Disposal Regiment Royal Logistic Corps, on Wednesday 10 September 2008, in Helmand province, southern Afghanistan.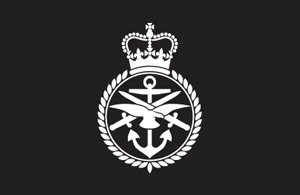 WO2 O'Donnell, 40, died from injuries sustained from an Improvised Explosive Device (IED) in Musa Qaleh, Helmand province. At the time, he was commanding an Improvised Explosive Device Disposal (IEDD) team within the Joint Force Explosive Ordnance Disposal (EOD) Group who were dealing with a confirmed IED that had been detected by a high risk search team. Their task was to clear a route in a vulnerable area for 5 SCOTS Battlegroup, in and around the Western side of Musa Qaleh. Sadly, WO2 O'Donnell, who had completed almost 17 years of military service, died as a result of the explosion.
WO2 Gary 'Gaz' O'Donnell GM (George Medal)
WO2 Gary 'Gaz' O'Donnell, from Edinburgh, began his career in 1992 in the Ammunition Technical Trade and was posted to 3 Base Ammunition Depot Bracht in the British Army of the Rhine. He then undertook a further three tours at Ammunition Depots before being posted to 11 EOD Regiment RLC as a Joint Service IEDD No 1 Operator. Upon entering 11 EOD Regiment RLC as a Sergeant, he was quickly identified as a technician with significant ability and an abundance of potential. This was exemplified by his ability to pass his RLC No 1 IEDD Course as a high threat operator first time, only achieved by approximately 15-20 % of ammunition technicians.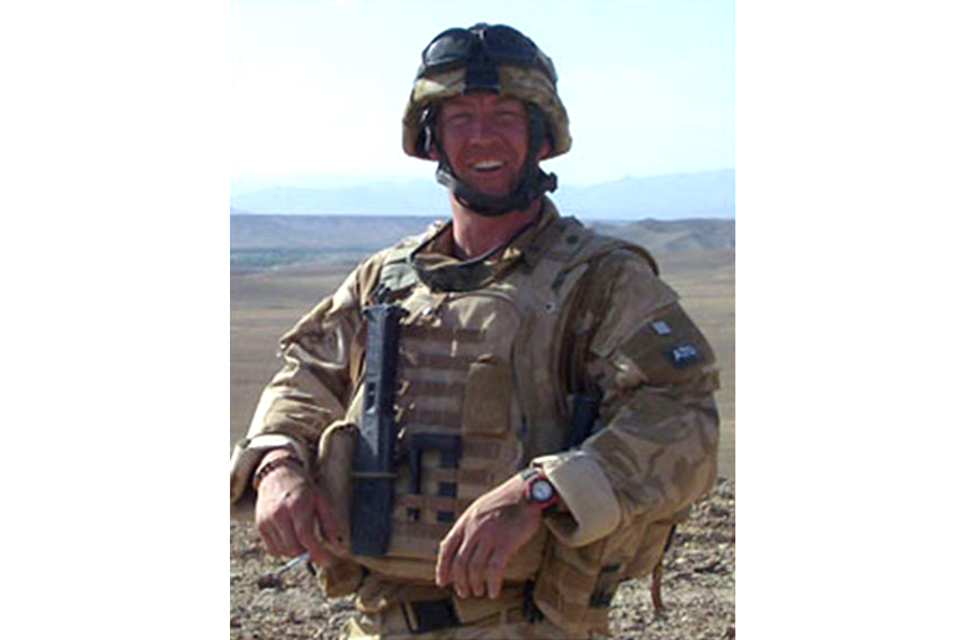 Thereafter he proved his value as an outstanding technician and soldier, undertaking tours in Sierra Leone, Iraq, as well as two tours of both Northern Ireland and Afghanistan, in both the IEDD and Weapons Intelligence Specialist roles. He was the epitome of what the Ammunition Technician Trade stands for with his exemplary service, exceptional high standards and a humbling degree of courage and bravery. This was demonstrated by his award for bravery and courage in Iraq where he was awarded the George Medal for his work as an IEDD operator with the Joint Force EOD Group in 2006.
WO2 O'Donnell had spent the last eight years in the RLC EOD community. The Ammunition Technician trade and the Joint Force EOD Group is an extremely select and intimate group of individuals who have, as in most small units, an exceptionally close bond. Given the calibre of WO2 O'Donnell his loss will be significantly felt by all who knew him.
WO2 O'Donnell leaves behind his wife, Toni, their children, Aiden, 8, and Ben, 9 weeks, as well as his children from a previous marriage, Cayleigh, 16 and Dylan, 13.
Toni, wife of WO2 O'Donnell, said:
Gary was living the dream and we are all very proud of who he was and he will be missed greatly.
Lieutenant Colonel Dave Wilson MBE, Commander Joint Force Engineer Group, said:
WO2 O'Donnell was an amazing man. Hugely talented and unbelievably brave he was at the very top of his extremely dangerous and difficult trade. It was a trade at which he excelled. It was his passion and he took immense pride in making places safer for other people, the danger to his own life rarely seemed to affect him. If it did, he kept it to himself. He was a real character and a natural leader of men, his big smile often giving reassurance to the less experienced or more anxious.
His death will be a great loss to the EOD community and the Army. Men of this calibre are extremely rare. Extremely professional and highly courageous he was quite simply a brilliant individual. He spoke of his wife and family often and this reflected the love and affection he had for all of them. He was a proud and happy father, husband and family man. Our thoughts are with his family at this time.
Major Wayne Davidson RLC, Officer Commanding the Joint Force EOD Group, said:
In the short time that I had the pleasure and privilege to know WO2 Gaz O'Donnell it was evident to see his calibre and class as a solider and technician emanate through the Group. His passion and loyalty to his Trade, Corps and the EOD community was infectious and exhilarating. A highly experienced and respected operator, WO2 Gaz O'Donnell will be sorely missed but never forgotten.
11 EOD Regiment RLC and the wider EOD community are extremely hurt and deeply affected by this loss. However, such is the nature of our job and the calibre of our soldiers that we are neither broken nor deterred. His sacrifice will make our trade and Regiment stronger. WO2 Gaz O'Donnell has died amongst his work colleagues that have shared sweat, blood, toil and tears with and for him. We will ensure that his sacrifice is not in vain.
Captain Mike Webb RLC, Ops Officer, Joint Force EOD Group, said:
Throughout the time that I knew WO2 Gaz O'Donnell he became a steadfast friend and a charismatic mentor; through his humour and boundless magnetic charm he taught me humility, professionalism and respect. As a colleague, ATO and soldier he was meticulous in his example, always encouraging his subordinates, peers and superiors alike to ever greater efforts. I will deeply miss his sharp wit and ready conversation. He will be fondly remembered by all who knew him.
WO1 'Lav' Laverack, Senior Ammunition Technician, Joint Force EOD Group, said:
He died doing the job that he loved. I often hear that quoted but I genuinely believe that it's true for Gaz. In the years that I have known him he was always smiling and willing to help. Highly-regarded by all who had the honour to meet him, he'll be remembered for his insightful leadership and unfailing help to those less fortunate than himself.
WO2 'Moxy' James, Squadron Sergeant Major, Joint Force EOD Group, said:
Gaz loved what he did because of the people he worked with. The people he worked with loved Gaz because of the way he worked. He died doing the job he loved surrounded by people who loved, admired and respected him.
Members of the Royal Engineers Search Team and Improvised Explosive Device Disposal (IEDD) team who were with WO2 O'Donnell at the time of his death said:
An excellent friend and colleague who's humour would never falter. He had an air of confidence that would immediately put everyone around him at ease. As a boss he was professional without compromise and you always knew where you stood. The safety and wellbeing of his team was always in the forefront of his mind. His strength of character was proven on countless occasions and his heroics have saved many lives. His charisma, sense of humour and zest for life will be missed by all that knew him, and he will live on in our memories, as he would say 'Living the Dream'.
Defence Secretary Des Browne said:
I was deeply saddened to hear of the untimely death of Warrant Officer Class 2 Gary O'Donnell. For more than 16 years he worked as an Ammunition Technical Officer, selflessly putting his own life at risk to save the lives of others. I have no doubt that in his extraordinary career he was personally responsible for saving thousands of the family, friends and comrades of others from the anguish that is currently being felt by his own. My thoughts are with them at this extremely difficult time.
Published 12 September 2008