Trooper Robert Pearson killed in Afghanistan
It is with deep regret that the Ministry of Defence must confirm the death of Trooper Robert Pearson from the Queen's Royal Lancers Regiment in Afghanistan yesterday, Monday 21 April 2008.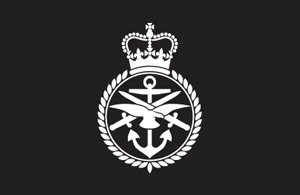 At approximately 0900hrs local time, Trooper Pearson was part of the Armoured Support Company Royal Marines who were providing security to a resupply convoy that was returning to Camp Bastion when the vehicle he was driving hit a suspected mine.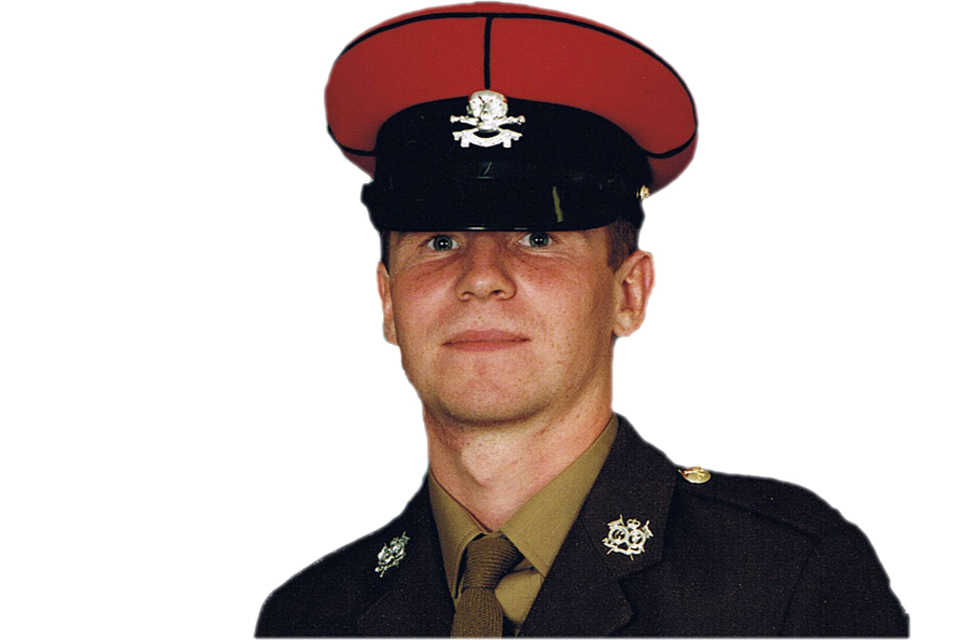 Sadly, despite the best efforts of the medical team, Trooper Pearson was pronounced dead on arrival at the field hospital at Camp Bastion. Another soldier was injured in the blast and he is currently still receiving medical treatment.
Trooper Robert "Chesney" Pearson
Trooper Robert "Chesney" Pearson, 22, from Grimsby, joined his local regiment, The Queen's Royal Lancers, in early 2007 where he became the driver of a Scimitar Reconnaissance vehicle. He was posted to A Squadron where he took part in Pre-Deployment Training in Viking all-terrain vehicles. He deployed to Afghanistan in January 2008 as part of the Armoured Support Company Royal Marines in support of 52 Infantry Brigade.
Throughout his training and despite his youth and relative inexperience his potential had already been noted. Trooper Pearson leaves behind his father Paul, stepmother Gillian, and sisters Terrie, Alex and Alivia.
Trooper Pearson's Commanding Officer Lieutenant Colonel Richard Nixon-Eckersall said:
Trooper Robert Pearson had only served with The Queen's Royal Lancers for just over a year since completing his training; yet, despite this, he had already made a name for himself in his Squadron where he was a popular and well respected individual.
Trooper Pearson took a keen and professional interest in his job as a Formation Reconnaissance soldier; his outgoing and confident manner giving a strong indication to his chain of command that he was a talent to watch. For those that might question whether or not today's soldiers are a match for their forebears he was ample proof that they are every bit as good and more. The Lancers have lost a good soldier today but our loss, whilst great, is nothing compared to that felt by his family and our thoughts are with them at this difficult time.
Major Jez Stemp, Company Commander of Armoured Support Company Royal Marines said:
Trooper Robert Pearson made an immediate impact on his arrival in Afghanistan, quickly demonstrating his abilities as both a highly professional soldier, and a gifted Viking operator. He was an asset to both the Troop and Company alike, and quickly proved to be a courageous and respected member of the team. Trooper Pearson, or 'Chesney' as he was universally known, typically wanted to be involved in everything, and always approached any task with a smile. His relaxed and amiable personality were matched with a good sense of humour and a love of his favoured football team, Blackburn.
During the various operations conducted by 3 Troop, Armoured Support Company, he was always to be found in the thick of the action and seemed to thrive in the exceptionally difficult challenges of operating in Afghanistan. He was an immensely professional soldier who impressed his Royal Marine colleagues and superiors alike. Trooper Pearson was a bright star who had a great future ahead of him - he never feared a challenge.
His death has come as a tremendous shock to his friends and colleagues, and he will be dearly missed by his comrades in the Armoured Support Company and the Queen's Royal Lancers. Our thoughts are with his family and loved ones during this difficult time.
His Squadron Leader Major Khashi Sharifi said:
As a soldier Trooper Pearson could not be faulted. Despite his relative inexperience he always maintained a thoroughly professional approach: he worked hard, was faultless in support of his friends and demonstrated a real eagerness to extend the bounds of his professional knowledge. It was typical of both his approach to soldiering and his desire to experience all that life had to offer that he volunteered to deploy early to Afghanistan with 3 Troop and further proposed extending in theatre to, 'look after' his old Troop Sergeant. In short he had a bright future which was cruelly cut short.
Sergeant "Jay" South Queen's Royal Lancers, of Armoured Support Company, said:
Trooper 'Chesney' Pearson was a keen and happy soldier who always went out on the job with a huge smile. A popular member of A Sqadron QRL, he loved going out with his friends and could often be found in fancy dress. He was full of life. He always performed well and achieved high grades on any course. Trooper Pearson was an asset to any troop and did well at whatever he did. He will be sadly missed.
Corporal Allen Queen's Royal Lancers, of Armoured Support Company, said:
After he joined he was thrown straight into the thick of the action on an exercise on Salisbury Plain - that's where he got his nickname, 'Chesney', due to his likeliness to the Coronation Street character. He was a keen bloke who always the first to volunteer. Pushing for promotion, he was the kind of person you want and need in your troop.
Lance Corporal "Fed" Baldwin of A Squadron, Queen's Royal Lancers, said:
'Chesney' was a good mate of mine. He always had a word to say and a strong opinion. He kept his head low when he got to the Regiment and soon earned a good reputation as a hard worker. 'Chesney' had a tough year with his Mother passing away, but he soon picked himself up and returned to work back to his normal self. In my eyes for that he has my utmost respect for his integrity and strength.
He will be sorely missed by myself and all of The Queen's Royal Lancers, in particular 1 Troop, A Squadron with whom he spent the last year of his life working. 'Chesney', rest in peace mate, wherever your soul may lay.
Lieutenant Duncan Bam said:
He was greatly admired for his 'hands on' work ethos and esprit de corps - as many in the Squadron would reflect one could not hope for a more loyal friend. 'Chesney' was whole-heartedly committed to his job and showed a selfless commitment both at work and play.
Trooper Pearson will be sorely missed by his many friends within the Squadron; we share in his family's sadness at his tragically early death and our heartfelt condolences are with his family.
Defence Secretary, Des Browne said:
Trooper Pearson was, by all accounts, a very promising young soldier who had a bright future ahead of him in the Army. His loss is a tragedy and I was deeply saddened to hear of it. My thoughts are very much with his family, friends and comrades at what must be the most difficult of times for them.
The family of Trooper Pearson kindly request that the media respect their need for privacy as they come to terms with their loss.
Published 22 April 2008