Trooper Ratu Sakeasi Babakobau of the Household Cavalry Regiment killed in Helmand
It is with deep sadness that the Ministry of Defence must confirm that Trooper Ratu Sakeasi Babakobau of the Household Cavalry Regiment was killed yesterday, Friday 2 May 2008, in Helmand, Afghanistan.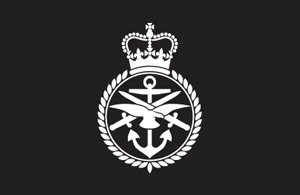 At 1350 hrs local time, whilst providing protection for a routine patrol in the Nowzad area of northern Helmand, the vehicle he was travelling in suffered a minestrike.
Three other British soldiers and one local national were also injured in the incident. The medical incident response team was called in and evacuated the casualties to the ISAF medical facilities at Camp Bastion.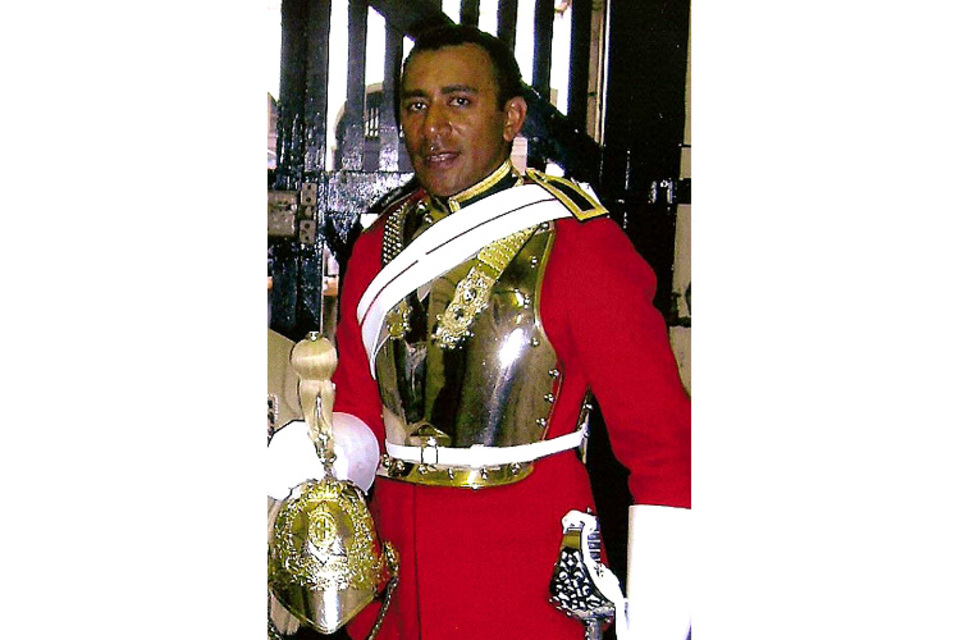 Sadly Trooper Babakobau was pronounced dead on arrival. The remaining casualties are receiving treatment for their injuries.
Trooper Ratu Sakeasi Babakobau, Household Cavalry Regiment
Trooper Ratu Sakeasi Babakobau, 29, from Fiji, joined the Army in 2004 to serve in the Household Cavalry Regiment. He deployed to Afghanistan in April 2008 serving under the command of 5 SCOTS. This was his first deployment on operations overseas.
He is survived by his wife Camari and two sons, Ratu Seru, aged four, and Ratu Sakeasi Sucumailodoni Selamu, aged one.
Lieutenant Colonel Harry Fullerton, Commanding Officer of the Household Cavalry Regiment, said:
Tpr Ratu Sakeasi Babakobau was an outstanding soldier, who was destined for great things in the Regiment. His loss is an enormous tragedy to the Household Cavalry. We have lost a top soldier and his family have lost a loving husband and father.
He had excelled himself as a truly versatile Household Cavalryman, rising to become a star of the Mounted Regiment, proving to be one of the best troopers in his squadron.
"In a very short space of time at the Household Cavalry Regiment he had yet again proved himself to be a highly adaptable and determined, proud and professional soldier, who had bags of potential and so much to give. He was already a leader of men.
Words themselves cannot express our grief at this time and our thoughts lie with his wife, children and his family back in Fiji.
Lieutenant Colonel David Richmond, Commanding Officer, 5 SCOTS, said:
Trooper Ratu Sakeasi Babakobau died in action doing a job he loved and excelled in, surrounded by men who held him in the highest regard. He possessed all of the best qualities of a British soldier: selfless commitment, utter professionalism and the absolute will to win.
"He also had a strong moral compass and an acute sense of fun. He had enormous potential, which with his strength of character and determination, he would certainly have fulfilled.
He was a big man, in every sense, loved and respected by all and his loss will be sorely felt. It was a deep honour to command him on operations and my thoughts are with his wife and loved ones at this tragic time.
Major Will Bartle-Jones RHG/D, D Squadron Leader, said of him:
Trooper 'Baba' Babakobau was a rising star of the Household Cavalry and, in particular, D Squadron. He made an instant impact on arrival from the Mounted Regiment, with his unrivalled professionalism, thirst for knowledge and truly Trojan prowess on the rugby pitch.
He displayed a great deal of humility which belied his capabilities as an armoured vehicle driver and he took a great deal of personal pride in his work. He was highly respected by all ranks, across both Regiments, tipped to be one of the first Fijian SNCOs, with responsibility he would have revelled in, and with the chance to show his myriad of talents.
All junior soldiers looked up to him as the model of a strong junior leader, with an exceptionally deft touch with new soldiers who quickly warmed to his strong personality.
Equally at home on a horse as in a fighting vehicle, he upheld traditional standards, strong personal beliefs and a sense of immense fun. He was desperate to go on operations in order to improve the lives of those less fortunate than himself and he gave his life so selflessly in pursuit of this cause.
I have been immensely privileged to have had such a strong character within D Squadron, to have served alongside him and enjoyed the many humorous moments that so endeared him to all within the Squadron and Regiment.
Our thoughts and prayers are very much with his wife and children in Windsor, but also his extended family in Fiji at this immensely difficult time. His loss is a huge tragedy; however his selflessness will drive the remainder of us forward to ensure we achieve our aims and remember him as a stalwart member of this close knit Squadron and Regiment.
Captain Tom Long LG, Squadron Operations Officer of D Squadron, Household Cavalry Regiment, said:
I have had the honour of serving with Trooper Babakobau both in the ceremonial role in London and in the armoured role in Windsor. Trooper Babakobau was a larger than life character with a hugely infectious smile. He was instantly likeable with a gentle and caring nature that belied his stature. His physical strength was mirrored in his strong moral and ethical bearing.
Trooper Babakobau excelled in his job at the Mounted Regiment. He was always immaculately turned out and was an example to others by maintaining the highest of standards. An athletic sportsman he quickly adapted to riding cavalry horses, often on State occasions. After serving for three years at Mounted Duty, he was eager to experience the armoured role of the Regiment, fulfilling the role of a recce soldier.
"He was an astute operator often at the hub of any troop or squadron activity dispensing help and advice above and beyond his rank and experience and always found time for his comrades.
It was in this role of a recce soldier that Trooper Babakobau was tragically killed in action, serving with his friends, in the job that he loved. His loss will be keenly felt by all in D Squadron and at both regiments in the UK where he made a lasting impression on everyone he met.
Our thoughts and prayers are with his family and friends at this difficult time, but they should take some comfort knowing that he was at the forefront of the Squadron, doing the job he joined the Army to do and was surrounded by his friends.
Lance Corporal of Horse Graham, of 4 Troop, D Squadron, said:
Baba was a professional soldier. Always smiling and offering a helping hand. A gentle giant and an extremely proud soldier. He will be missed greatly by his Squadron and Regiment.
LCpl Ross of 2 Troop, D Squadron, said:
He was a great soldier who worked hard in whatever task that was asked of him. He was proud to be in the Household Cavalry Regiment and he will be missed by all of the Regiment and our thoughts go out to the family.
Friend and colleague Trooper Watson of 4 Troop said:
He was a joy to be around. He was a very good trooper who always had a big smile and would always stop to talk to you and give a helping hand. He was physically strong and very friendly. He and I got on well and always talked New Zealand and Fiji.
"I will always remember that I would greet him with a Maori greeting of kiore and he would do the same. He will be missed by all and our hearts go out to his family. God bless you."
Trooper Clayton, SQMC Department, said:
Babs was a very good friend of mine. When I first got to the regiment he welcomed me with open arms. Babs would always ask if you were all right. He was a wonderful bloke and he would do anything for anyone. I will deeply miss him as a fellow soldier but mostly as a friend. He will be missed by the Squadron and the Regiment.
In a statement, Defence Secretary Des Browne said:
Trooper Babakobau was making a valuable contribution to improving the lives of those less fortunate than himself, and it is clear that he was a well liked and very professional soldier who will be sorely missed. My thoughts are with Trooper Babakobau's family and friends and I would like to offer my condolences to them on their tragic loss.
Trooper Babakobau's family have asked that members of the media respect their privacy at this difficult time.
Published 3 May 2008