Signaller Wayne Bland from 16 Signal Regiment killed in Afghanistan
It is with great sadness that the Ministry of Defence must confirm the death of Signaller Wayne Bland, from 16 Signal Regiment, in Kabul, Afghanistan on Monday 11 August 2008.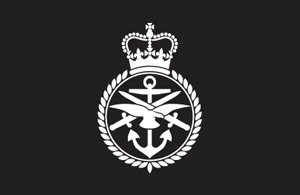 At around 1600hrs local time, Signaller Bland was providing top-cover whilst travelling in a convoy of vehicles undertaking a route familiarisation patrol in Kabul, when the vehicles were attacked by a suicide bomber. The attacker rammed his vehicle into the patrol and detonated an explosive device, which wounded Signaller Bland and two further soldiers from 16 Signal Regiment.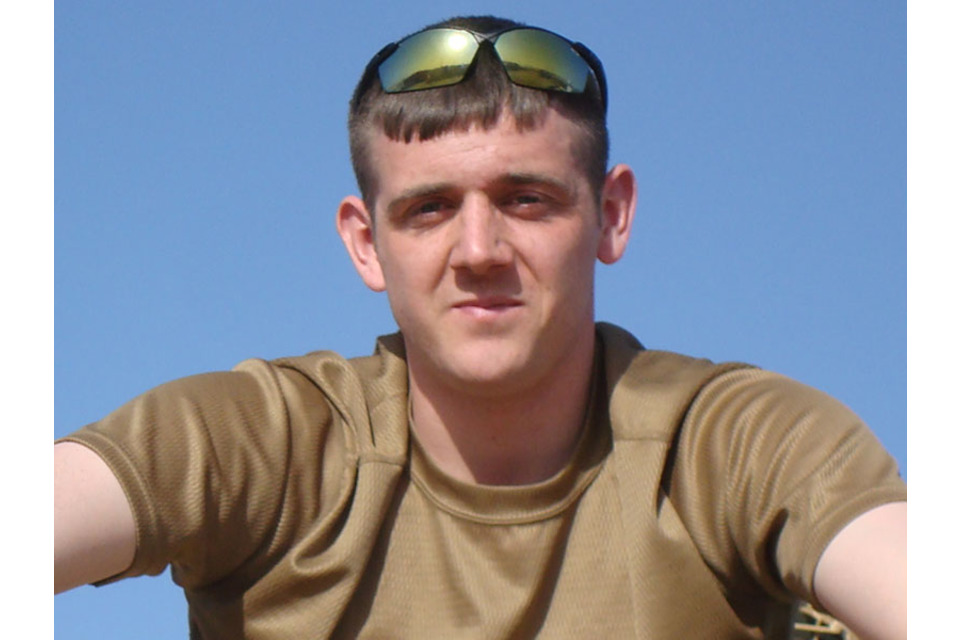 All were treated at a military hospital but sadly, Signaller Bland died as a result of his wounds.
Signaller Wayne Bland
Signaller Wayne Bland, 21, was a passionate football player and fan, supporting Leeds, where he lived and had grown up. He was single and had no children. His family have issued the following statement:
Wayne was a much-loved son, grandson, brother and uncle who served his country with distinction and sadly paid the ultimate price. He was our true hero.
Following his death, Sig Bland's Commanding Officer, Lieutenant Colonel Justin Hodges, Commanding Officer 16 Signal Regiment, said:
Signaller Wayne Bland was a superb soldier, full of character and a highly popular member of 16 Signal Regiment. He joined the Regiment from training as a Driver Lineman in September 2006 and instantly fitted in, as only a 'Liney' knows how; with a laugh and huge sense of fun.
"A passionate footballer, he represented the Regiment on many occasions. It was abundantly clear to everyone who met Wayne that his strength and personality marked him out for a bright future in the Army.
Working in the Motor Transport Troop as part of the Kabul Support Unit, Wayne has worked tirelessly for six months delivering UK officers and soldiers safely to their destinations in and around the Afghan capital.
Wayne's death is a huge tragedy, but he was a committed soldier who understood the risks and the importance of his work, as do his friends and every soldier in the Regiment.
"This cheerful and vibrant young man will be sorely missed by his friends, but even more so by his family. His loss is all the more poignant for his family who were expecting him home on leave in the next few weeks.
"The entire Regiment's heartfelt condolences go out to them at this hugely difficult time. Wayne was in the last week of his tour and as the Regiment returns to barracks we will mourn his loss. We will also remember him with pride both as a friend and as a professional Royal Signals soldier."
Lt Col Charlie Lambert, Royal Scots Dragoon Guards, and the Commanding Officer of the Kabul Garrison, said:
Wayne was a popular and capable member of 16 Signal Regiment Motor Transport Troop (MT) deployed on Op HERRICK as part of Kabul Joint Support Unit; responsible for the force protection and movement of personnel and vital stores around Kabul.
Prior to deploying to Afghanistan Wayne trained as a driver/commander of a number of key vehicles; SNATCH, SAXON, Civilian Military Vehicle (CMV) and DROPS. In addition he passed a Team Medic course.
"He applied all this training to great effect and was an integral part of a small team that was, on more than one occasion, singled out for their professionalism when moving a wide variety of the most senior visitors around the capital.
"Only on the day of his death, I had received a letter from a senior officer who he had driven two days earlier, saying how particularly impressed he was with the Mobile Force Protection provided and how reassured he had been that their wellbeing was taken care of at every turn.
Wayne will be greatly missed by his comrades of all ranks, some who knew him well and others whom he had just met. Collectively our thoughts and prayers go to his immediate family and friends as we all remember a popular soldier who died doing his job to the highest standard in particularly challenging circumstances.
Major Neil Coatsworth, Officer Commanding Support Squadron 16 Signal Regiment, paid the following tribute:
The untimely death of Signaller Wayne Bland came as an enormous shock to me and the officers and soldiers of my Squadron.
Wayne was an extremely popular young man who did not shy away from the potential danger he faced each day on the streets of Kabul, choosing instead to confront it in his usual self-confident manner. He was a leader amongst his peers, a real character, and a soldier who had earned the respect of all his colleagues within the MT through his trademark exuberance.
The physical grief demonstrated throughout the Squadron when the terrible news broke bore testament to his popularity; everybody knew Wayne, and we all knew him to be a fun-loving, occasionally mischievous individual, who always managed a smile no matter what the circumstances.
"Let there be no doubt, his passing has affected us all, and our thoughts and prayers are with his family at this terribly sad time."
Those who served with Sig Bland in the 16 Signal Regiment Kabul Support Unit MT paid the following tributes:
Staff Sergeant Scott Barrie, said:
Wayne was all about his family, and his mother was his world; I may have lost my right-hand man, but I can only imagine what that poor lady is going through.
Sergeant Paul Pierrepont, said:
Leeds was his passion, and as a Manchester United fan, Blandy made sure I knew it.
Sig Mills, said:
Wayne was always talking about his beautiful nieces, he absolutely adored them.
Sig Phil Taylor, said:
Blandy was the leader of the pack.
Sig 'Juan' Burgess, said:
Blandy earned his line belt in true Liney fashion.
Des Browne, Secretary of State for Defence, said:
Signaller Bland was the model British soldier, demonstrating bravery and professionalism in every aspect of his work, which was vital to supporting our operations in Afghanistan.
His tragic death will be felt by all those he leaves behind and my thoughts go out to both his Regiment and family at this terrible time.
Published 14 August 2008