Sgt Ben Ross RMP and Cpl Kumar Pun RGR killed in Afghanistan
It is with deep regret that the Ministry of Defence has confirmed the names of two soldiers killed in Afghanistan on Thursday 7 May 2009.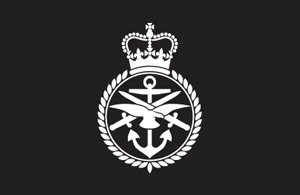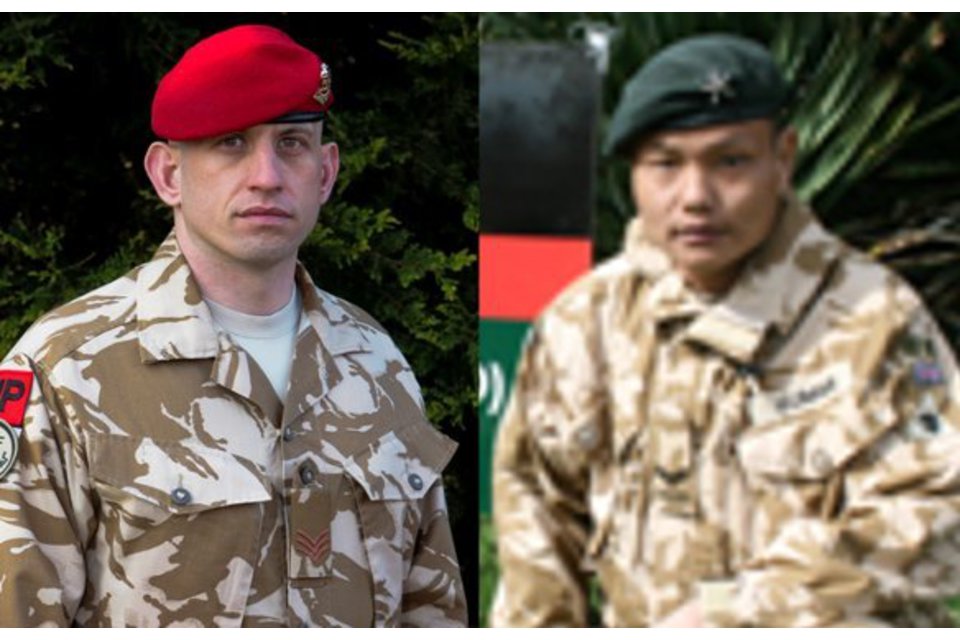 Sergeant Ben Ross of 173 Provost Company, 3rd Regiment, Royal Military Police, and Corporal Kumar Pun of 1st Battalion The Royal Gurkha Rifles were killed as a result of a suicide improvised explosive device during a patrol in Gereshk, Helmand province.
Sergeant Ben Ross of 173 Provost Company, 3rd Regiment, Royal Military Police
Sergeant Ben Ross, aged 34, was born in Bangor, Wales, in 1974 but grew up in Dubai, United Arab Emirates. He was educated at Hazlegrove Prep School and subsequently Kings School, Bruton, in Somerset.
Sergeant Ross joined the Army in September 1996 and upon completion of basic training joined The Royal Scots Dragoon Guards, serving in Germany, Canada, Poland, in the Balkans, and as a Phase One instructor. Sergeant Ross transferred to the Royal Military Police in 2003 and was subsequently posted to the Weapons Intelligence Section in Northern Ireland.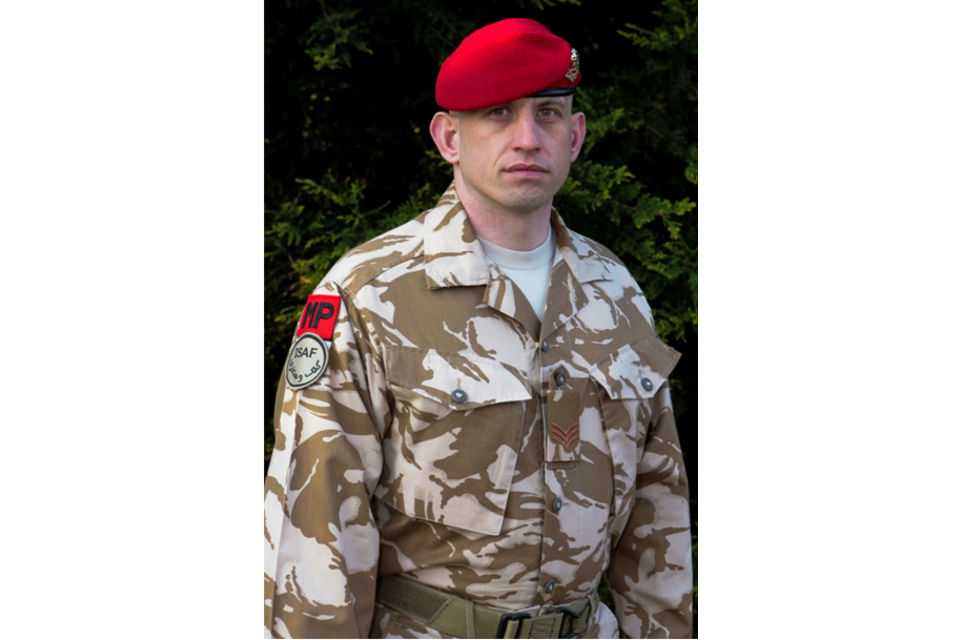 He deployed on Operation TELIC 4, completed the Close Protection Course, and deployed to 177 Support Platoon, 6 Royal Military Police, with General Officer Commanding Northern Ireland. Having moved back to the Close Protection Unit as an instructor he subsequently deployed to Iraq as part of the Close Protection Team for the British Ambassador to Iraq.
He has served on various other tours including Operation TELIC a second time, Operation HERRICK (Afghanistan), and within a Close Protection Team in Sudan. In December 2008 Sergeant Ross was posted to 173 Provost Company, 3 Royal Military Police, in order to deploy on Operation HERRICK 10.
On Operation HERRICK 10 (Afghanistan) Sergeant Ross was a team leader within the Police Mentoring Company. His role was to mentor, train and advise the Afghan Uniformed Police on security, policing and law enforcement, a role he relished.
Sergeant Ross is survived by Sheena, a serving Royal Military Policewoman. Our thoughts and prayers are with Sheena and Sergeant Ross's family at this most difficult time.
Sheena Ross paid the following tribute to Ben:
A very loving husband, a gentleman, his family are so very proud of him. A genuine, quiet, selfless man who was the centre of my world. He will be missed by all who knew him.
Officer Commanding 173 Provost Company, Major Adam Quantrell, said:
Sergeant Ross's tragic death has come as a huge shock to all of us and the hole that has been left by him appears at the moment to be overwhelming. I know if Ben were still here he would just look at me, tell me to fill the hole and get on with the job.
This was the nature of the man, a professional; a veteran of many tours with a warrior attitude and sprit. Fiercely determined yet compassionate and patient he added colour to all our lives.
Despite him being in the unit for only a short time, his impact has been fundamental to the attitude, professional standards and outlook the company took on in preparation for this tour; forever looking for ways to improve the lives of those under his command, he always found time to mentor the young Junior Non-Commissioned Officers in the company. His impact on these young soldiers was immeasurable and will be long lasting.
A wise man once said that a truly great man is somebody that doesn't remind you of anyone else. Ben Ross stood alone in this respect; utterly competent and truly professional. Dedication, Sacrifice, and Leadership were his mantras and they are the best words in which to describe him. He was a giant among men and I am blessed for having him under my command and the company is blessed for having served with him.
At this time our thoughts and prayers go out to Sheena and Ben's family and I pray that they may be strengthened in some way by the effect Ben's death has had on all of us and find some solace in the lasting impact his life has had on those who knew him.
Company Sergeant Major, Warrant Officer Class 2 Sean Kimber, said:
For all the qualities that you ascribe to Ben, and there would be many that all his mates could think of, I believe impressive is the one that simply sums Ben up.
Impressive as a soldier, who could always be relied on by both his commanders and those that he commanded; in many ways he was my 'go to' man. Ben fell in the manner that he performed as a soldier; by leading the way and not shying away from the difficult situations he was confronted with. In many ways Ben as a person was more impressive. His composed nature meant that he always had time for people; rank was neither here nor there for Ben when it came to assisting those that needed his calm words of advice or his experienced hands to help.
It will be hard not having Ben around, especially at such an early stage of the tour, however it will be offset by the fact that I and the rest of the company knew such an excellent bloke.
8 Platoon Commander, Captain John Steele, said of him:
Sergeant Ben Ross was a soldier who exemplified the Military Police ethos of leading by example. He was utterly selfless in his actions, hugely professional, and liked by all.
He died on patrol whilst mentoring the Afghan Police, a job he excelled in and found hugely rewarding. He was a natural instructor and one who led from the front under any conditions. He touched all our lives in a positive manner and he made a huge impression on those he served with in Northern Ireland and Afghanistan .
The company and the Royal Military Police as a whole has lost one of its finest and a void has been left which can never be filled. He was an inspiration to us all.
He will be deeply missed and never forgotten. I extend my most sincere sympathy to his family and friends.
8 Platoon Second-in-Command, Staff Sergeant Dan Stephens, said:
Big heart, big smile, enormous personality; as my right hand man and one of a few Senior Non-Commissioned Officers within a close-knit platoon, I relied on Ben hugely and he never failed to deliver. His keen eye, sharp style and forthright manner belied an immensely loyal and devoted soldier, a professional and outstanding military policeman and a compassionate and understanding man.
In the time Ben and I worked together he quickly gained my trust, my loyalty and my unwavered respect. Never shy of responsibility and never afraid of saying what needed to be said, he earned the respect and the trust of those he knew and worked with.
His steadfast dedication to the job at hand and his soldiers was unquestionable and surpassed only by the devotion, love and loyalty he quite clearly had for his wife Sheena.
Our platoon's thoughts are with Sheena and Ben's family and I and the platoon miss him dearly. Your work here is done but will not be forgotten, rest in peace.
Corporal Kumar Pun, 1st Battalion The Royal Gurkha Rifles
Corporal Kumar Pun was born on 30 November 1977 in the Parbat district of western Nepal. The son of a British Gurkha, he was always destined to try for selection to join one of the most feared regiments in the world and, after much effort, in 1996 he passed the gruelling selection and joined the British Army.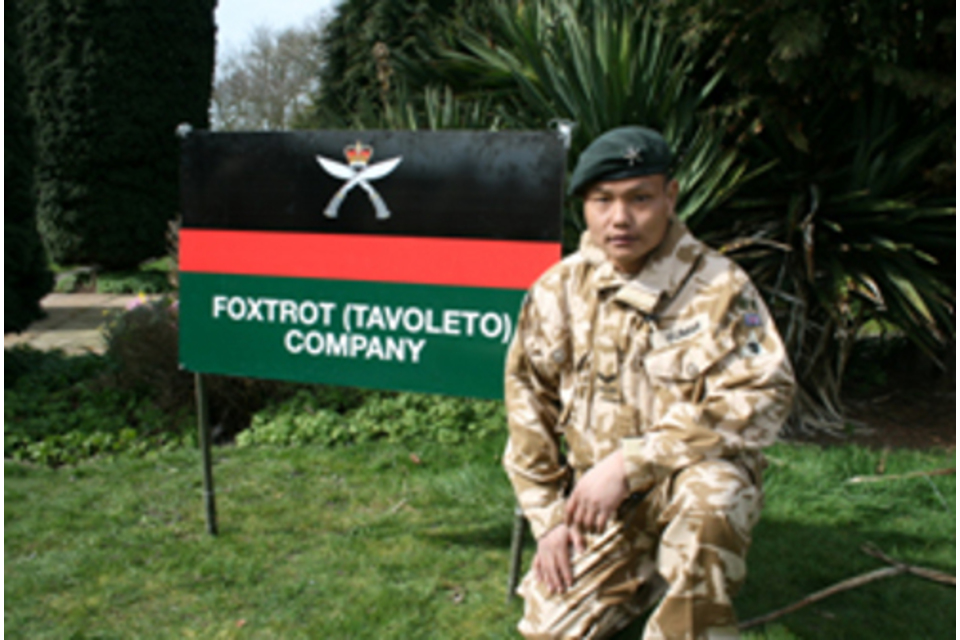 Following the successful completion of recruit training he was posted to Church Crookham as a Rifleman in A (Delhi) Company, 1st Battalion The Royal Gurkha Rifles. In A Company he deployed on overseas exercises in Malaysia, Kenya, Oman and Belize, and had deployed on operations in Kosovo and Bosnia. This was his first deployment to Afghanistan. In his last posting before deployment to Afghanistan he was a section commander in the Jungle Warfare Wing in Brunei. He was an excellent jungle soldier with unique skills that he passed on to the course students in his own humorous manner.
As Second-in-Command of a Multiple in Afghanistan he had considerable responsibility, both for the administration of the fifteen-man team but also tactically, leading men in a most complex and dangerous operational environment. He was a highly valued member of a team that had the critical task of delivering vital training and mentoring to the Afghan National Police.
He consistently proved himself to be a competent commander and mentor and through his own quiet and reassuring style became very successful at teaching the police. His calm and patient teaching style combined with his expert knowledge left a mark on many of the policemen he mentored. The work he conducted without doubt has enabled the police in Gereshk to become more professional and in time more respected by the Afghan civilians.
Corporal Kumar was a first-class soldier who loved soldiering and embraced the challenges it posed. He was a very intelligent and capable individual who spoke a number of languages including English, Hindi, his native Nepali and tribal languages. He was highly regarded and respected by all, a polite and quiet character who was a pleasure to be around. He was a good athlete and a fierce competitor on the sports field. His service to his battalion was characterised by the highest level of professionalism, loyalty and dedication.
He leaves behind his parents, Dhanbahadur and Sukmaya Pun, a younger brother Santosh, a younger sister Bindu, and his wife Parbati and two daughters, Klaudine and Petrina, who live in Dover.
Major Chris Conroy, Officer Commanding Foxtrot Company, 2nd Battalion The Royal Gurkha Rifles, said:
Corporal Kumar was a man of unique character and virtue. As a soldier he was unstintingly professional, calm and respectful of all, never failing to help and always willing to volunteer. A man of considerable experience he was the guide and mentor to many an Officer and Non-Commissioned Officer, his advice always considered, well-delivered and polite. As a father and husband he took great pride in his family and children and I know they were always at the front of his thoughts.
Corporal Kumar was a key member of the company and the space left by his departure will be hard to fill. On operations in Afghanistan he was steadfast, brave and a true leader. He looked after his soldiers as if they were his own, caring for them and watching over their every move. He died doing the job he loved with his friends at his side and he will be greatly missed by all.
The company's thoughts and prayers are with his family and friends at this most difficult of times.
Captain Pratapsing Rai, Second-in-Command of Foxtrot Company, 2nd Battalion The Royal Gurkha Rifles, said:
Corporal Kumar was one of the best Junior Non-Commissioned Officers with a good sense of humour, well-disciplined and a unique Gurkha soldier in the company. He had great experience with an effective command style and was a key member of his multiple.
Kumar you were loyal, very approachable, hardworking and always had a positive outlook in your day-to-day job. Your selfless contribution to the company was remarkable. You were the most likeable Junior Non-Commissioned Officer and well respected by all members of Foxtrot Company.
It was a heartrending incident where you sadly lost your life. I and all company members are in deep shock and filled with much pain and sadness. I am sure our Brigade of Gurkhas are feeling the same to lose one of the most courageous and exceptional Gurkha soldiers.
Kumar, I and all company members miss you; you will always be in our hearts. May your soul rest in peace. Our thoughts go to your wife, two daughters and parents in this very painful time.
Lieutenant Aloysius Connolly, Platoon Commander, Foxtrot Company, 2nd Battalion The Royal Gurkha Rifles, said of him:
Corporal Kumar was a fantastic Non-Commissioned Officer. He was hardworking, loyal and supportive of his soldiers and commanders alike. He was greatly respected by all and the boys looked to him for support and guidance. He was an extremely fit and robust character, a great footballer and a fierce competitor. He had a quiet and mischievous sense of humour and I will deeply miss him and the support he so willingly offered.
My thoughts and prayers go to his wife Parbati and two daughters, Petrina and Klaudine.
Warrant Officer Class 2 Chabindra Limbu, Company Sergeant Major, Foxtrot Company, 2nd Battalion The Royal Gurkha Rifles, said:
The loss of Corporal Kumar Pun has cast a dark shadow over Foxtrot Company and the Brigade of Gurkhas. He was a huge character who had a reputation for hard work and professionalism. He was a brave Gurkha soldier who loved his job, his friends and family. He was very loving, never judged anyone and was always very supportive, nothing was ever too much trouble for him.
Corporal Kumar Pun was a great football player, representing the company in several competitions. He was always a physically strong and fit man.
We will remember him and our thoughts are with his two daughters, wife and parents at this the most painful of times.
Colour Sergeant Kiran Pun, Company Quartermaster Sergeant at Lashkar Gah for Foxtrot Company, 2nd Battalion The Royal Gurkha Rifles, said:
I was gobsmacked to hear of the loss of my true friend and beloved brother Corporal Kumar Pun. His loss has most definitely saddened the entire Brigade of Gurkhas and is a colossal blow for Foxtrot Company. This day has been radiated with gloom and is an agonising time for us in the grounds.
His loss has left a huge emptiness and unattainable sorrow to bear. Brother, sadly you have been taken away maliciously from us and you will be forever missed by all who had the privilege of knowing you and worked with.
He was a very mature, caring and a down to earth man. He lived life to the full. It was just like yesterday that we used to play football together. How can I forget all the good and bad times we shared together? I will not forget your cheerful approach with full of positive thoughts. How can I expunge that moment you came to ask me for advice on your career? You will be fondly remembered by all of us. Brother, I miss you deeply and may you rest in peace.
He was a loving husband and a caring father who was treasured by all his families and friends. I would like to extend my deepest and heartfelt sympathy to his family on their loss.
Friend and comrade Lance Corporal Mankumar Rai said:
The 7th of May was the worst day of my life. It was hot and we were patrolling in the town for two hours. I heard a big sound in the middle of the patrol. I checked on my radio but Kumar was not there. Corporal Kumar was my best friend and comrade. He was always very good and helpful.
I miss my best friend Kumar, may his soul rest in peace in heaven. I wish his family and two beautiful daughters the best of luck.
Friend and comrade Lance Corporal Deepak Thapa said:
Corporal Kumar was the best and closest friend of mine. I met him in Brecon the first time and ever since then we had been working together. Back in Brunei we were in the same platoon at Training Team Brunei as a demo platoon and finally in Foxtrot Company.
When I heard the shocking news that my best friend Kumar was no more in this world, I did not believe it, but it dawned on me later that I had lost my best friend forever. I was in shock and could not control my tears. Kumar you are my best friend, I can never forget you and you will be missed forever.
May your soul rest in peace and may Goddess Dura Mata give your family the strength to carry on.
Rifleman Aita Limbu and Rifleman Jhapat Gurun said:
Corporal Kumar was one of the best Non-Commissioned Officers in the British Army. He was really friendly, brave, kind and caring, honest and co-operative and a kind-hearted man. He was always looking after the team members. He was the best example of leadership and a real hero.
Kumar Guruji you will remain in our hearts and memories. We hope your soul rests in peace in heaven.
Rifleman Tikaraj Limbu said:
Dear Kumar Guruji, you were our senior Guruji, like a parent always caring for us. You helped in each and every difficult time. You always loved us like your kids.
You were a hero. You left us on the way to our mission because God needs a hero like you. We miss you where ever you are.
Commenting on the loss of Sergeant Benjamin Ross and Corporal Kumar Pun, Defence Secretary John Hutton said:
Corporal Kumar Pun and Sergeant Benjamin Ross died at the spearhead of operations fundamental to the UK's mission in Afghanistan. These dedicated, professional and fiercely brave men lost their lives passing on their professionalism and skills to the Afghan National Security Forces. This is an immense loss to the families of Corporal Pun and Sergeant Ross, and a blow to the country.
My thoughts are with the families, friends and colleagues of Corporal Pun and Sergeant Ross, on what was a challenging day for British Forces.
Published 9 May 2009