It is with deep regret that the Ministry of Defence can confirm that Sergeant Steven Mark Roberts, 2nd Royal Tank Regiment, was killed in action near Al Zubayr, south west of Basrah, on 24 March.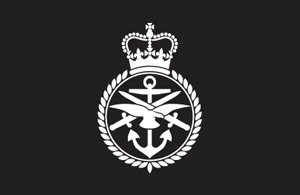 Sergeant Roberts was aged 33, was raised in Cornwall, and had latterly lived in Bradford in West Yorkshire. He was married, and had a child from a previous marriage. His family have been informed.
Lieutenant Colonel Piers Harkinson, the Commanding Officer of the 2nd Royal Tank Regiment, gave this statement:
'TC', as he was known, had a full and varied career in the Regiment. He joined the army in the summer of 1986 as a Junior Leader, during his training he excelled in all aspects of military life including sports. He left Junior Leaders in the summer of 1987 having reached the rank of Junior Sergeant and also held the Regimental Team Colours in rugby and Individual Colours in squash.
He joined the 3rd Royal Tank Regiment in August 1987. TC gained promotion very quickly and continued to demonstrate the potential he had for soldiering. On amalgamation between the 2nd and 3rd Royal Tank Regiments he was already a Corporal and was clearly ahead of his peers. He had tours in Northern Ireland, Cyprus and Canada. In January 2002 he finished a two year posting working as an instructor at the Army Foundation College in Harrogate training new recruits.
TC continued his love of sport, and represented both the 3rd Royal Tank Regiment and later the 2nd Royal Tank Regiment in rugby and squash. TC was an all-round professional soldier. A first class tank commander, a strong and affective leader with great depth or character who excelled under pressure. He will be sadly missed by all ranks, past and present, 3rd and 2nd Royal Tank Regiment.
All of us in the 2nd Royal Tank Regiment send their deepest sympathies to his wife and family.
His wife, Mrs Samantha Roberts, issued the following statement:
Steve's whole future lay within the Army; it was his life and he was very proud of his job. He was adamant that he was doing the right thing and said that he was doing it for the people back home and the Iraqi people. He was a unique man, who was very outgoing and sociable, and was loved by all who met him.
I have been inundated by phone calls from people who knew him, who have been shocked and sorry to hear the news. We loved each other deeply - he is totally irreplaceable.
His mother, Mrs Marion Chapman, said:
Steve loved Cornwall - this was where he was born and brought up. He always took a Cornish flag with him everywhere. He was the best son anyone could have. He made us laugh, he was the most perfect son ever. All his families and friends will really miss him.
The media are asked to respect the family's privacy.
Published 24 March 2003