Operations in Afghanistan
Sergeant Lee Paul Davidson killed in Afghanistan
It is with great sadness that the Ministry of Defence must confirm that Sergeant Lee Paul Davidson of the Light Dragoons was killed in Afghanistan on Sunday 9 September 2012.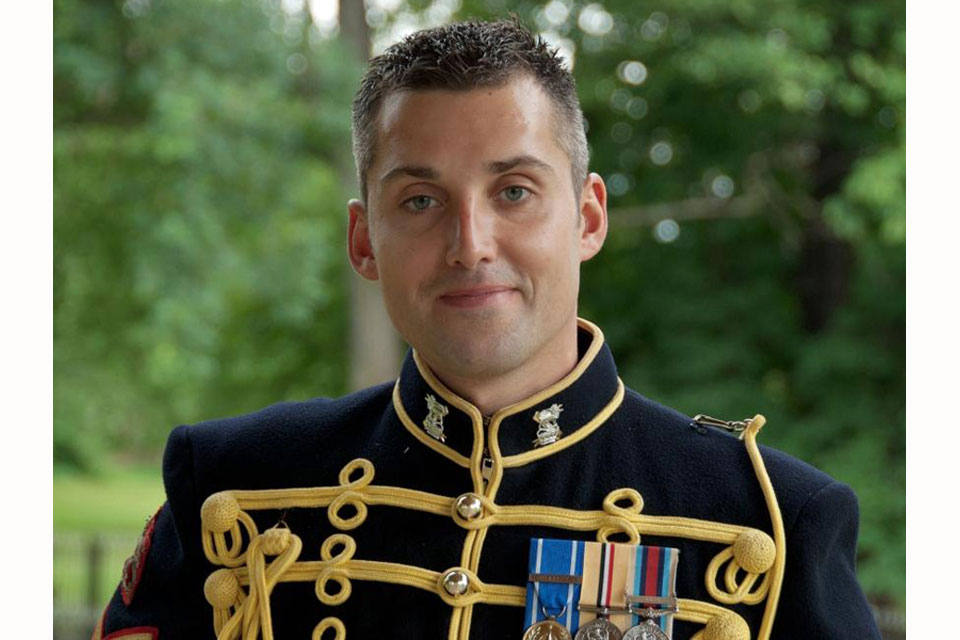 Sergeant Davidson deployed to Afghanistan on 16 April 2012 as the Troop Sergeant of Support Troop in A Squadron, The Light Dragoons. In June, his Troop was formed into a Police Advisory Team as part of the Police Mentoring and Advisory Group. He was based at Patrol Base Clifton in the north west of Nahr-e Saraj district, Helmand province.
On 9 September 2012, Sergeant Davidson's Police Advisory Team was on patrol with the Afghan Uniform Police in the Nahr-e Saraj district of Helmand province. Sergeant Davidson's Ridgback, the rear vehicle of the column, struck an improvised explosive device and, sadly, he was fatally wounded.
Sergeant Lee Paul Davidson
Born on 13 May 1980, Sergeant Davidson lived in Doncaster, South Yorkshire, and started his working life as a pavement resurfacer. He joined the Army in August 1998 and arrived at the Light Dragoons in January 1999. He deployed on operational tours to Bosnia, Iraq and Afghanistan with C Squadron, known as 'The Legion'.
He was subsequently posted to the Army Foundation College in Harrogate where he flourished as an instructor to Junior Soldiers. He demanded the highest professional standards but always led with the forgiving nature of a father.
He returned to the regiment in 2011, after marrying his wife Samantha, to become a Troop Sergeant in A Squadron. He was a devoted husband to Sam and a doting father to his two boys, Jayden and Jamie.
Sergeant Davidson's wife Samantha paid the following tribute:
My gorgeous husband Lee, we all can't believe you have gone. You are my best friend, lover and the best husband and father I could have ever wished for. You really are the total package - good looking, kind, loving, generous and the best dad I have ever known.
Your memories we had together will be treasured in my mind and heart forever, your children will grow up knowing all this about you. You will never be forgotten. NEVER. All our love your Samantha, Jayden, Jamie and your little daughter whose on the way very soon. x
Lieutenant Colonel Sam Plant, Commanding Officer, The Light Dragoons, said:
Sergeant Davidson will be remembered as a simply superb soldier and a wonderful man. From the outset of training for this, his second tour of duty in Afghanistan, he demonstrated the sort of professionalism and determination that had long been his trademark.
He was the most natural leader of men and soldiers flourished under his command - he set the perfect tone and example and cared deeply for his soldiers' welfare. Rarely to be seen without a broad smile on his face, his enormous popularity was borne out of deep respect and his unbreakable sense of fun.
Utterly loyal and ferociously hardworking, he was, and always will be, an inspiration to so many.
He deployed on Operation HERRICK 16 as a member of A Squadron, The Light Dragoons, as a Troop Sergeant and a vehicle commander. In this, his core role, he thrived from the outset but, in June, he and his men were selected and trained to become Afghan Police mentors.
Typically, Sergeant Davidson attacked this new challenge with gusto, quickly proving to be an outstanding mentor. The requirement to build rapport with his Afghan partners came completely naturally to him and he died doing a job in which he was succeeding and loving.
His future in the Light Dragoons was full of promise, and continued promotion up the ranks was a given.
He spoke often of the family that he adored; he was so proud of his wife Sam and their two boys Jayden and Jamie. He was overjoyed at the prospect of becoming a father for a third time soon after the completion of the tour; his optimism for the future was infectious.
He leaves a gap in the ranks of the Light Dragoons which will never be filled. Our thoughts and prayers are with Sam, Jayden and Jamie at this most difficult time. Viret in Aeternum. Merebimur.
Lieutenant Colonel Dino Bossi, Commanding Officer, 1st Battalion Welsh Guards, said:
In June 2012 Sergeant Davidson was selected and retrained in theatre to become the second-in-command of a Police Advisory Team; one of three additional teams provided by the Light Dragoons to the Police Mentoring and Advisory Group.
During the training for this new challenge it became abundantly clear to all of those with whom he worked that he was going to be a natural police advisor.
His maturity, patience and consummate professionalism fitted him supremely well for the demands of working alongside the Afghan Police and ensured that his team always had a steady hand and a wise head to steer it.
Despite being a cavalryman through and through, he was extremely happy on his feet and this natural feel for dismounted work combined with his innate flair and personal charisma made him a considerable asset to his team and to the wider Advisory Group.
It is very clear to me that Sergeant Davidson was among the leading lights of his generation and would have risen through the remaining ranks of his regiment swiftly. His loss is keenly felt by those who knew him from the Welsh Guards with whom he worked and, in him, the Light Dragoons have quite simply lost a star.
Though grief weighs heavily upon his friends and comrades in Afghanistan, our thoughts must now turn to his wife Samantha and their two boys Jayden and Jamie who will need all of our support in the coming days.
Major Will Leek, The Royal Scots Dragoon Guards, Squadron Leader, A Squadron, The Light Dragoons, said:
Sergeant Davidson was a regimental character who was utterly respected and immensely popular across the full spectrum of ranks. He had recently returned to regimental duty and proved his mettle on the prairies of Canada last summer with a very strong display as a Sabre Troop Sergeant.
As a result of this he was hand-picked to be the Support Troop Sergeant for the Brigade Reconnaissance Squadron on Operation HERRICK 16. Throughout training and preparation for the tour he struck the balance just right; pushing his troop hard but making sure that they learnt the lessons and absorbed the skills.
Support Troop was in excellent shape when they crossed the start line. After a short while in theatre they were reroled to become a Police Advisory Team and to his great credit he threw himself into the new challenge with real passion.
New skills were learnt and once again Support Troop was moulded into a formidable team. They took to their new job of mentoring the Afghan Uniform Police with enthusiasm and they forged genuine working relationships. They were making a real difference.
I had only recently got to know Sergeant Davidson and hadn't had the pleasure of soldiering with him for long. What I saw was a man with a credible past, an optimistic present and a very promising future.
He had risen through the ranks through hard graft and producing results. He had earned and commanded respect. His devotion to his young family was clear for all to see. Our thoughts are with Sam and the boys at this incredibly difficult time.
Major Dom Alkin, Company Commander, Inkerman Company, 1st Battalion Grenadier Guards, said:
I will remember Sergeant Davidson as a friend and comrade who enjoyed the respect of his subordinates and commanders alike. His role in theatre was supporting the Afghan Police, helping them to plan operations which often involved capturing narcotics and detaining insurgents.
He also worked hard to ensure that their commanders delivered them the pay and equipment they required. He was committed to making a difference to the lives of the policemen that he supported, always earnest in his mentoring, always doing his best with the less than perfect Afghan system.
It was to his credit that he never lost faith in his ability to make a difference despite the challenges that would have overwhelmed other men. His optimism is what I will most remember him for - his belief that the Afghan Police are capable of delivering a better future to the Afghan people.
It was with great sadness that I learned that he had lost his life whilst operating alongside his police partners. His wife and family are very much in my thoughts and they have my deepest condolences.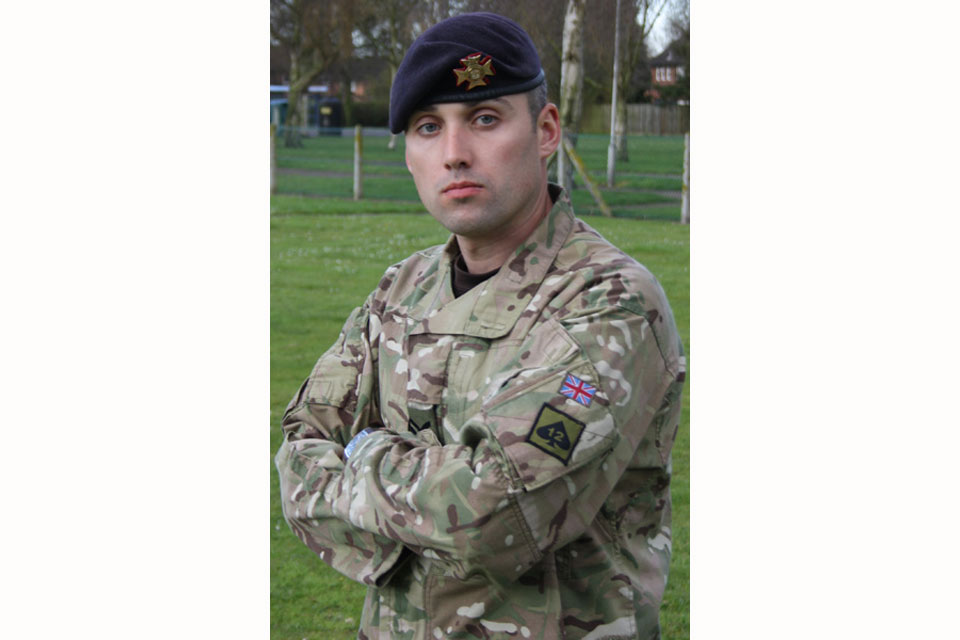 Captain Luke Dodington, Second-in-Command, A Squadron, The Light Dragoons, said:
Sergeant Davidson has been one of the most consistently excellent soldiers in A Squadron throughout training and our deployment here in Afghanistan. He was a driven, charismatic and caring Troop Sergeant who was well-loved by the wider regiment, but more so by his troop.
Support Troop in my year back with the squadron have always been a source of entertainment and absolute professionalism. This was due to Sergeant Davidson's fantastic example. My thoughts are with his wife Sam and his two young boys at this awfully difficult time.
Lieutenant Ed Whitten, Troop Leader, Support Troop, A Squadron, The Light Dragoons, said:
Sergeant Davidson was a great bloke, a great leader and great soldier. He was professional in all that he did and he loved his job. He achieved success in his career with relative ease and it was an honour and a privilege to have worked so closely with him. My greatest testament to him was that he always put the boys first.
Our thoughts are with his family whom he talked about endlessly, particularly his wife Samantha and two young boys. We will miss him greatly and his example and enthusiasm will be remembered by all and will keep our troop going until we all go home. Davo, we are truly grateful.
Warrant Officer Class 1 David Rae, Regimental Sergeant Major, The Light Dragoons, said:
As with the loss of any Light Dragoon, the news is extremely difficult to take. We are a small regiment and the loss of one of our own is felt right through the regimental family.
For me personally, the loss of Sergeant Davidson feels somewhat more difficult than those who have passed before him as I have had the pleasure of soldiering with him in C Squadron so many times in the past.
Davo was a man who possessed great personal qualities which endeared you to him, as well as his abilities as a Senior Non-Commissioned Officer within The Light Dragoons.
As a man, Davo was liked by everyone, peers, superiors and subordinates; he was easy to be around; you enjoyed spending time with him. There was no agenda, only a down to earth, level headed, happy, fun, chatty, articulate and intelligent Yorkshireman; and he cared about all the right things.
His family were generally in the conversation and he doted on his wife and children. He looked upon his troop in almost equal measure and his troop knew it too.
As a soldier, he made his mark in a very unassuming manner; this was very typical of Davo. He didn't follow anyone else's particular approach to his trade as a recce soldier; he just did it as a professional and without feeling the need to highlight his achievements.
Davo didn't do 'flash' but you knew that regardless of his 'under the radar approach' he always produced, and he produced without guidance or prompt. He was utterly reliable in all he did; the perfect Senior Non-Commissioned Officer you could say. He has been like this since he was a young Trooper.
I know his soldiers are feeling this, I have witnessed it. I know they trusted him implicitly, I have witnessed this also. I know they respected him and looked up to him as the best Troop Sergeant in The Light Dragoons: it's hard to argue against this.
He was indeed destined to fulfil a very successful career. His boys also understood what his family meant to him; everything. He was utterly devoted to Sam and the boys.
Although we feel it deeply as a regimental family, our loss, although so difficult to comprehend, doesn't compare to the feelings his family will now be experiencing. Our thoughts, prayers and sincere condolences are with them all at this most difficult of times. We will be there for them as Davo was for us, always.
Lost but never forgotten, we will remember him. God Bless.
Warrant Officer Class 2 Brian Howard, Squadron Sergeant Major, A Squadron, The Light Dragoons, said:
Throughout my time as a Light Dragoon, I only had the pleasure to work with Lee when he became a Troop Sergeant in A Squadron. He came to the Squadron with a reputation of being a consummate professional and he lived up to it from the outset.
He always struck the balance well between disciplinarian and mentor to the soldiers in his troop and was respected by all ranks throughout the Regiment. Not only was he a good example of a soldier but he was a caring and devoted husband and father.
He will be missed and remembered by all those who had the pleasure to work and socialise with Davo. My thoughts are with his wife Sam and his family.
Staff Sergeant Steven Crossland, Squadron Quartermaster Sergeant, A Squadron, The Light Dragoons, said:
I have known Davo since he first arrived at the regiment in Hohne, Germany. It was clear from the offset that this was a man who would not struggle to make friends. His easy going manner and disarming way were infectious; it was simply impossible for me to stay angry with Davo.
He was always someone that I would want to sit next to either in the Mess with a pint or on the bus to Castlemartin Ranges. His company was appreciated by all. He was a true friend; nothing was too much trouble for him and he would dig out blind for me whenever he could.
He was enormously popular with his troop and his loyalty to them was second only to his family. He was the most committed husband and father that I have known and his world revolved around them.
He loved talking of his future plans with them. My most heartfelt sympathies go out to his devoted wife Sam and his two young sons Jayden and Jamie. A son, a husband, a father, a superb soldier and a dearly loved friend has been taken from us. Davo has left a void in my life and I will never forget him.
Sergeant Matthew Newell, Troop Sergeant, 1st Troop, A Squadron, The Light Dragoons, said:
At first sight Davo was a typical strait-laced Yorkshireman, however, underneath that slightly dour exterior was a man with a sharp and very dry sense of humour; with just one comment he could turn an entire room into fits of laughter.
If you were ever in need of assistance or advice, Davo would invariably be the first port of call and his help was appreciated by all.
During Mission Specific Training and the subsequent deployment on Operation HERRICK 16, Davo proved that he was one of the most dedicated and professional soldiers in the Squadron, ensuring that his troop was well set for the challenges ahead.
His devotion to his job was second only to his family and whenever there was a five minute break during the day he would talk endlessly about his wife and children. Davo was a true character within regimental life and he was a man I was proud to call my friend, he will be missed by all who knew him.
Sergeant Steven Sampher, Troop Sergeant, 3rd Troop, A Squadron, The Light Dragoons, said:
Davo was one of the most professional soldiers I had the pleasure of working alongside and he was respected by all that knew him. He had a great relationship with his soldiers and never took a backward step; he always led from the front.
He was a devoted husband to his wife Sam and I would always see him from my kitchen window spending time with his two sons at every given minute possible. Davo was extremely popular and had a great sense of humour which will be sorely missed but never forgotten. Our innermost thoughts go with Sam and the boys. He will be greatly missed.
Sergeant Mark Bowman, Troop Sergeant, 2nd Troop, A Squadron, The Light Dragoons, said:
I've known Lee since I joined The Light Dragoons in January 2000, however, it wasn't until 2006, whilst we were on Mission Specific Training for our first tour of Afghanistan that we became really good friends. We served together until 2009, when he was posted to Harrogate as a training Non-Commissioned Officer.
On returning to the Regiment, he joined A Squadron where we served together as Troop Sergeants.
Lee was, without doubt, the most loyal friend anyone could hope to have. If ever I or any of his other friends needed help, day or night, he would be there. He was a great husband to Sam and an outstanding father to his two young sons, Jamie and Jayden.
Davo, I am extremely proud to be one of the few to call you my best friend. You will never be forgotten and your spirit will live on through your three children. You gave your life and served your country so that others could be safe.
Your family, your friends and all who knew and served with you are proud to have been part of your life. You will never be forgotten mate.
Corporal Andrew Bowden, Troop Corporal, 3rd Troop, A Squadron, The Light Dragoons, said:
Sergeant Lee Davidson was a great friend of mine and also one of the first people I met when I joined the Regiment. I was then lucky enough to join his troop and deploy on Operation HERRICK 5.
I was watched closely by his keen eye and Davo was quick to mentor me and another new lad by educating us on the ways of the Regiment, and also on life lessons. His first piece of sound advice was that 'everyone is a Snaptin (new boy) to someone' and his second that 'Converse All-star trainers were rubbish and only skint students wore them!'
His sound judgement and friendship will be deeply missed within the Regiment and as a man he will never be replaced.
Corporal Michael Souter, Troop Corporal, Squadron Headquarters, A Squadron, The Light Dragoons, said:
I got to know Sergeant Lee 'Davo' Davidson when he was in C Squadron Headquarters Troop during Operation TELIC 6 in 2005. Ever since then, Davo stood out as a key Regimental character. I always offered him advice and guidance back then, little did I realise the roles would be reversed and later he was there for me with some good advice.
He always had a laid back approach but would pick up on our errors quickly and you were in no doubt that you had done something wrong. He also thought that he was an avid poker player but after one too many ouzos he resorted to calling 'All in', losing instantly, much to the relief of Sam, as the game could have gone on all night.
Davo; your friendship will be sorely missed. Rest in peace, 'Dude', you have earned it.
Corporal Scott Mallen and Corporal Martin Evans, Troop Corporals, A Squadron, The Light Dragoons, said:
Davo, you were taken from us doing the job you were born to do and loved. You will be missed by all that knew you and will be forever in our thoughts. Our prayers go out to your loving wife, Sam, and two boys, Jayden and Jamie, and also your unborn little girl.
They will all grow up knowing what a hero of a father you were, as will all your friends and family. Sleep now my friend, we will meet again.
Corporal Alan Fernandez, Troop Corporal, Support Troop, A Squadron, The Light Dragoons, said:
To a man who is not only a good Troop Sergeant, but also a great friend. Lee, you were a devoted husband to Sam and a great father to your kids. There is not a day that went by that you didn't talk about them. We had our ups and downs, but more ups than downs as that was just the person you were. You will be truly missed by all and never forgotten.
Trooper Stephen Harrison, Support Troop, A Squadron, The Light Dragoons, said:
Sgt Davidson was a lean, direct and strong willed Troop Sergeant. He would always let you know when something wasn't going the way he wanted it to but it was always for a good reason and helped to keep us safe. Sgt Davidson will be missed by all. We are all thinking of his family and friends.
Trooper Jonny English, Support Troop, A Squadron, The Light Dragoons, said:
Lee, thank you for all the knowledge and experience you have shared with me over the time I was your driver. I'm very proud that you were my Troop Sergeant. I know that Sam and the kids are so proud of you. You have given your life for your country and you will never be forgotten.
Secretary of State for Defence, Philip Hammond, said:
I was deeply saddened to learn of the death of Sergeant Lee Davidson and my thoughts are with his family at this very sad time. Sergeant Davidson was a respected and skilled serviceman and his loss is a great tragedy.
Sergeant Davidson gave his life protecting Britain's national security; his efforts will not be in vain, and he will not be forgotten.
Published 10 September 2012