Sergeant Jonathan Mathews of The Highlanders killed in Afghanistan
It is with deep regret that the Ministry of Defence must confirm the death of Sergeant Jonathan William Mathews of The Highlanders, 4th Battalion, The Royal Regiment of Scotland who died on 28 July 2008.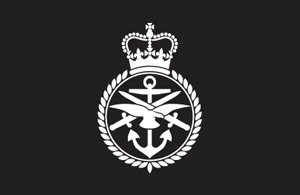 At the time of his death, Sgt Mathews was attached to 1st Battalion The Royal Irish Regiment Battle Group in southern Afghanistan, serving as a mentor and trainer to the developing Afghan Army.
On 28 July 2008, Sergeant Mathews was on a joint foot patrol with the Afghan Army which was helping to protect Afghan Police in a town near the provincial capital, Lashkar Gah. Just after 10 am, the patrol was warned by local civilians that Taliban fighters lay ahead. As the patrol went to investigate, a single shot struck Sergeant Mathews.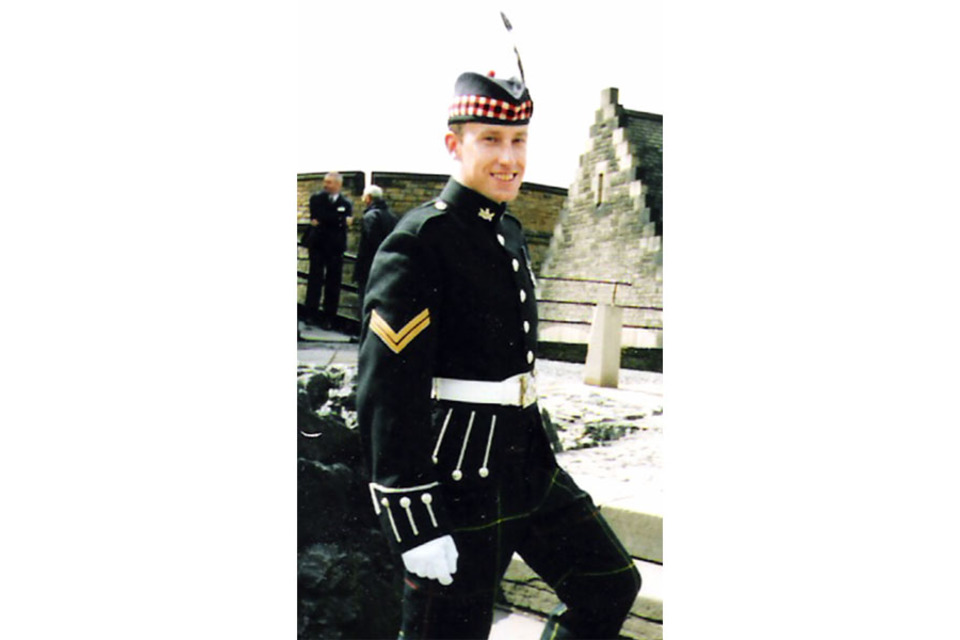 He was evacuated to Camp Bastion but despite the best efforts of the medics, died of his injuries.
Sergeant Jonathan Mathews
Sergeant Jonathan 'Jon' Mathews was born in Edinburgh on 6th September 1972. At the age of 21 he decided to join the 1st Battalion The Royal Scots (The Royal Regiment) and on completion of basic training was posted to Fort George, Inverness.
A few years later, he moved to Glencorse where he met his wife Shona, later marrying her in Edinburgh Castle. A proud Scottish warrior, he climbed the ranks swiftly, undertaking demanding military courses at Brecon and Warminster along the way.
Quickly singled out as a man with significant potential, Jon was selected for training as a Sniper and a reconnaissance soldier. With experience on operations in Northern Ireland, Bosnia and Kosovo behind him, he moved to The Infantry Training Centre in Catterick as a recruit instructor, a job for which he was tailor-made.
In July 2006 he was posted to The Highlanders in Fallingbostel as a rifle platoon sergeant in D Company. He made immediate impact, quickly earning a strong reputation as a capable soldier with a compassionate touch.
When the call came for the Battalion to provide mentors to serve alongside the Afghan Army as part of the 1st Battalion The Royal Irish Regiment Battle Group, Sergeant Mathews was quick to step up. He knew the importance of the role and was determined to employ his now vast experience and play his part; his enthusiasm was unstoppable. He died doing the job he loved, leading others by example.
Beyond the Army he was a keen sports parachutist, a canoeist and a hill walker, all sports that captured his love of the outdoors and his sense of adventure. But more than anything else, Jon was a family man who was passionate about Edinburgh, his wife and his family.
Lieutenant Colonel Jamie Campbell, Commanding Officer The Highlanders, 4th Battalion The Royal Regiment of Scotland paid tribute:
The death of Sergeant Jon Mathews has come as a great shock to the Battalion. A hugely popular man, he was a fine senior non-commissioned officer who loved his job and cared deeply about those in his charge. An experienced field soldier and a simply superb trainer, he rose quickly up the ranks.
He always led from the front, inspiring others to follow and with his operational background and determination to make a difference, was ideally suited to the demands of Helmand province. An absolute professional, he was courageous, reliable to the core and unwaveringly loyal to all.
But his love of soldiering could never be matched by his absolute devotion to his wife Shona and his children, William and Meghan. No matter where he found himself he always found time to keep in touch with them.
"Our thoughts and prayers are with his family at this sad time. He will be sorely missed by all."
Sergeant Rab McEwan 4 SCOTS was Sergeant Mathews's best friend:
I've known Jon for gone on near 14 years since I joined the Royal Scots at Fort George in 1994. He was the first man I met when I joined B Company.
"Throughout the years he did not change. Jon was a soldier and would go anywhere and help anyone. His death was a devastating blow to the team and he will be sorely missed by all. None more so than me.
You were a good mate Jon and my deepest heartfelt sympathies go out to your wife Shona and your family. You are gone from this earth but you are not forgotten. Rest in peace mate.
His family paid the following tribute:
Jonathan trained all his life for the job he was doing, loved what he did, died doing what he loved, he was well respected.
Loved by his wife Shona, daughter Meghan and stepson William and all the family. A lover of the outdoors, an army man through and through, we will miss him, but it gives us great comfort knowing he died doing what he trained to do - he would not have had it any other way.
Des Browne, Secretary of State for Defence, said:
Sgt Mathews was, by all accounts, an exemplary soldier; a true professional in every sense of the word. He was a committed and brave individual who was making an incredibly important contribution to the defence of our country.
"I would like to extend my deepest sympathies to his family at this very difficult time."
Published 29 July 2008