Sergeant Jonathan Hollingsworth killed in Iraq
It is with deep regret that the Ministry of Defence must confirm the death of Sergeant Jonathan Hollingsworth, from the Parachute Regiment, following a planned search and detention operation in Basra City on Thursday 23 November 2006.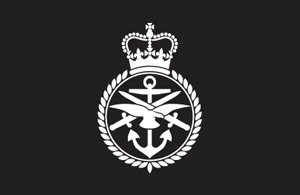 Sgt Hollingsworth sustained gunshot wounds during the operation and was evacuated to a nearby military hospital. Despite the best possible medical care, he later died from his injuries.
He was a member of the Parachute Regiment, on secondment to Headquarters Multinational Division South East, Iraq.
Next of kin have requested privacy at this difficult time and the MOD is grateful for the media's co-operation in respecting their wishes.
Defence Secretary, Des Browne, said:
The death of Sgt Hollingsworth is a terrible loss and my heartfelt sympathy goes out to his family, friends and comrades.
Sgt Hollingsworth was killed on a successful operation to detain those who were known to attack both civilian and military personnel. He did not die in vain.
No further details will be released at this stage.
Published 25 November 2006