Sergeant John Jones killed in Basra
It is with deep regret that the Ministry of Defence has confirmed the death of Sergeant John Jones in Basra on 20 November 2005. Sergeant Jones, from 1st Battalion The Royal Regiment of Fusiliers, died as a result of injuries sustained from a roadside bomb at approximately 1230 hrs local time in Basra, Iraq. He was on a routine patrol as the commander when the incident occurred.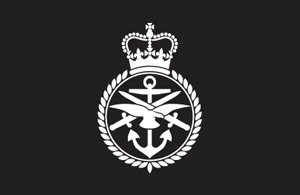 Sergeant John 'Jonah' Jones was born on 21st April 1974 in Birmingham. He lived in Castle Bromwich, Birmingham and attended the Park Fields School before joining the British Army at the age of 16.
Sergeant Jones joined the British Army in June 1990 and completed his basic training at the Junior Leaders' Regiment, Shorncliffe. Completing his training in June 1991, he joined A Company 3rd Battalion The Royal Regiment of Fusiliers in Hemer, Germany. His talent for boxing was soon noted and within a year Sergeant Jones had represented the 3rd Battalion in a Novice competition. Sergeant Jones moved to the 1st Battalion The Royal Regiment of Fusiliers in Warminster 1993 when the 3rd Battalion merged with the 1st Battalion as part of 'Options for Change'. As a Fusilier in Y Company of the 1st Battalion he saw active service in Bosnia, Northern Ireland and Kosovo. In 1998 he was posted to Army Training Regiment Bassingbourne as an instructor where he honed both his fishing and instructional skills. He returned to the 1st Battalion in 2000.
Sergeant Jones served with the 1st Battalion in both the War Fighting and Peace Support phases of Operation TELIC 1 as part of the First Fusiliers Reconnaissance Group in early 2003. He was initially employed as a Recce CVR(T) Car Commander. He was promoted to Sergeant in 2003, becoming a Platoon Sergeant in Z Company and he led his Platoon in winning the Battalion's Military Skills Competition in March 2004. He was a dedicated and consummate professional, who hated tardiness, was physically fit and had a keen eye for detail. Always willing to lead by example, he was never afraid to get his hands dirty and set high standards for himself and those whom he commanded, but he was always fair, just and compassionate.
Sgt Jones was a keen sportsman. He boxed for both his Company and the Battalions he served, was a keen footballer and represented the Army at fishing. He was popular with all ranks from across the Battalion. He possessed a dry, but razor sharp sense of humour which could lighten any situation. A committed Aston Villa fan, he made every effort to never miss a televised match and regularly invited his platoon to his house to join him.
He was a loyal husband to Nickie and a devoted father to his son Jack, 5. He was a highly professional soldier with energy, charisma and compassion. He was an immensely well liked and respected member of the First Fusiliers and he will be sorely missed by all those that had the privilege of serving with him.
His Commanding Officer, Lieutenant Colonel Simon Marr MBE, said:
It is with deep regret that I must announce that, yesterday afternoon at 1230 hours local, a British Army patrol from the First Fusiliers was attacked by a roadside bomb in Basrah City, Southern Iraq. The explosion hit the leading vehicle of a two vehicle landrover patrol as it was returning to its base after completing a routine patrolling task. Sergeant John Jones, the patrol commander, received a fatal wound and despite the best possible efforts of the medical staff at the scene he could not be saved.
Sergeant John Jones' tragic and untimely death has come as an immense blow and shock to his immediate family, his friends and all members of the Royal Regiment of Fusiliers. 'Jonah' Jones was a much loved and highly popular member of our Battalion, the First Fusiliers. Brimming with energy, a love of soldiering and an endearing sense of humour and compassion for his men, he will be sorely missed. Whether it was on operations or during training with the soldiers he led so ably, or on the sports field or in the boxing ring, he showed remarkable qualities of professionalism, grit and absolute determination. Having already completed a tour of Iraq in March 2003, he looked forward with optimism and determination to playing his part in bringing a semblance of stability and normality to Iraq. In the short period of this tour, he and his patrol had already established an excellent rapport with the local population and he was enjoying the challenges of his role.
Sergeant Jones was an outstanding soldier, a wonderful husband and a loving father, who always found time to speak to and encourage those around him. He had a smile for everyone. We are left remembering his drive, his courage, his humour and his typically understated contribution to the Battalion. We will never forget him. Our thoughts and prayers are now with his wife, Nickie, and his young son, Jack. I would ask the media to respect the family's privacy at this very difficult time.
Sergeant Jones' wife, Nickie, paid the following tribute to her husband:
Jonah was a real all round sportsman. He boxed, played football and was passionate about Aston Villa. He loved being a soldier and was very proud of his Regiment. But most of all he was a fantastic Dad and loving Husband. I would ask the media to respect the privacy of my family at this time as we try to come to terms with our terrible loss.
The Secretary of State for Defence, John Reid, said:
I was very saddened to hear yesterday morning that a British soldier had died whilst performing his duty in Iraq.
As always, my thoughts and prayers are with his family, and those of his fellow soldiers injured in this barbaric act of terrorism.
Published 21 November 2005