Sergeant Graham Hesketh killed in Iraq
It is with deep regret that the Ministry of Defence has confirmed the death of Sergeant Graham Hesketh, from 2nd Battalion The Duke of Lancaster's Regiment, following an attack on UK forces in southern Iraq on Thursday 28 December 2006.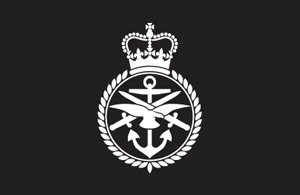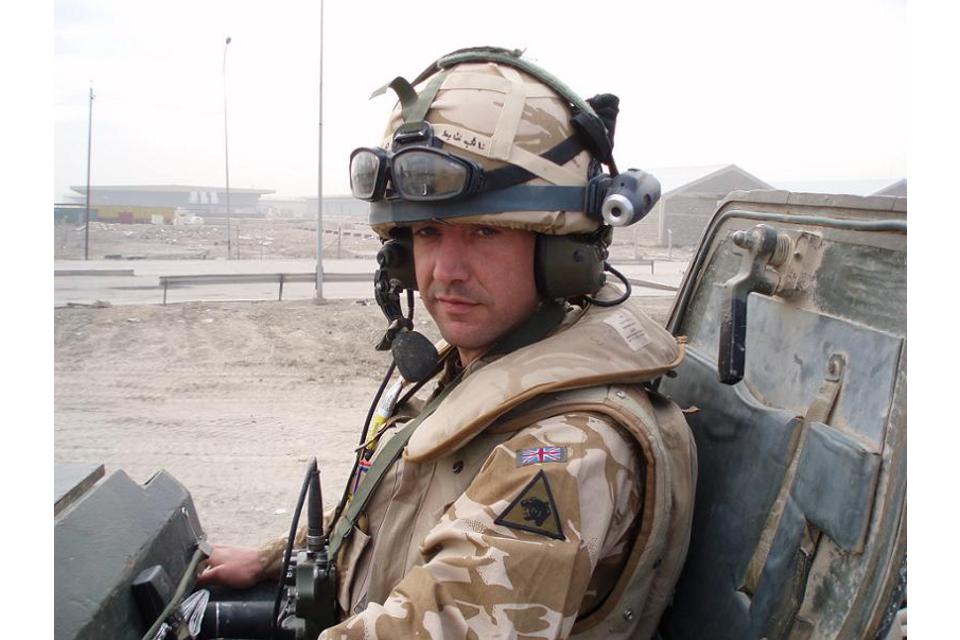 Sergeant Hesketh, aged 35, died as a result of injuries sustained from an Improvised Explosive Device (IED) placed at a roadside in Basra City, Southern Iraq.
Sgt Hesketh was commanding a Warrior Armoured Fighting Vehicle on a routine security patrol. The patrol was travelling towards the Old State Building, a British Army Base in the centre of the City, when the device activated.
Sgt Hesketh, sadly, died from his injuries whilst being evacuated to the Military Field Hospital at Shaiba Logistics Base. There were no other casualties.
Sergeant Graham Hesketh
Graham Hesketh was born in Liverpool on 1 December 1971. He grew up in Runcorn in Cheshire, where he went to St Chad's Roman Catholic School.
Graham joined the British Army at the age of 17 in 1989 and served with the 1st Royal Tank Regiment in Germany for three years. He left the Army in 1992, but rejoined in March 1995 to serve with 1st Battalion The King's Regiment, and was promoted to Lance Corporal the following year.
He was promoted to Corporal in July 2002 and posted to the Infantry Training Centre Catterick where he was an instructor to infantry recruits. He returned to his Battalion and was promoted to Sergeant in January 2005. The King's Regiment merged into The Duke of Lancaster's Regiment on 1 July 2006 and he deployed to Iraq with the 2nd Battalion on 11 November 2006, serving as a Platoon Sergeant.
During his time in the Army Sgt Hesketh deployed on exercises to Canada, Jordan, Kenya, and Germany and spent an attachment with 1st Battalion The King's Own Royal Border Regiment. He had deployed on operational tours to Northern Ireland, the Former Republic of Yugoslavia and Iraq.
Throughout his varied career Sgt Hesketh always embraced, and was enthused by, new challenges - no matter how difficult or diverse. He was an extremely motivated and compassionate soldier who was fiercely determined. He was committed to those under his command, was completely selfless and a very effective leader.
Professionally, Sgt Hesketh was held in high regard by all those who knew and served with him. He was an enthusiastic and highly competent Platoon Sergeant who had a keen sense of humour and was always optimistic no matter what the circumstance. He will be remembered as being a great asset to the Battalion as a whole.
Off-duty he would divide himself between spending time with his close friends and giving avid support to Everton Football Club.
Graham was engaged to a soldier who is also serving in Iraq. He leaves behind two children, a 7 year old girl and a 3 year old boy.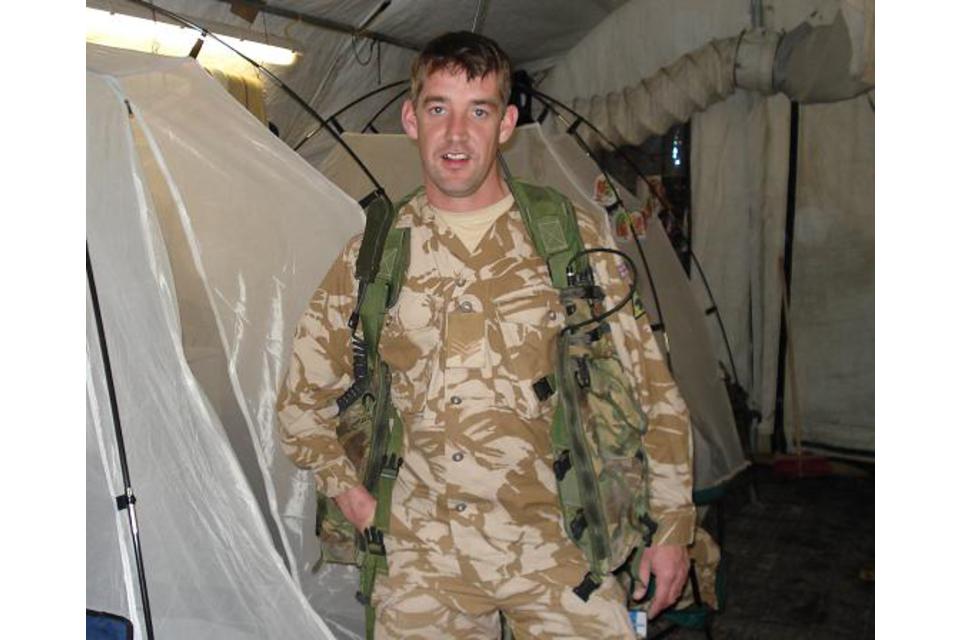 Lieutenant Colonel Simon Hutchinson, Commanding officer of the 2nd Battalion The Duke of Lancaster's Regiment, said:
Graham cared deeply about his profession, about the men in his charge and about his job here in Iraq. He was part of the backbone of this Battalion. We are proud to have known him.
He is a great loss to the Battalion and will be deeply missed by all who had the pleasure to serve with him. Our thoughts are with his family, particularly his son and daughter, and also with his fiancee.
The Regimental Sergeant Major, Warrant Officer Class 1 Ian Main, said,
Sgt Graham Hesketh cared deeply for his men, and in return they respected him. But more than that, they loved him".
A fellow Sergeant from the Battalion, Sgt Dave Barton said of Sgt Hesketh:
He was simply a nice bloke, and a staunch Evertonian. He wasn't in the traditional mould of an Infantry Sergeant, but if he asked something of his men, they would always deliver.
Sergeant Graham Ramsden said:
He was all for his lads. He was due to be posted before the end of the tour, but had asked to stay longer so he could look after his platoon.
His Officer Commanding, Major Rob Driver said:
Sergeant Graham Hesketh's death is a desperate loss to his family, colleagues and friends. Graham always lived life to the fullest; he was a vibrant and energetic individual whose love for life and sense of humour touched all those around him.
He was a highly capable, professional soldier and a role model to the other soldiers within his Battalion.
On hearing the news, Defence Secretary Des Browne said:
The death of Sergeant Graham Hesketh in Basra yesterday is a tragedy. His selfless professionalism was an example to us all. My thoughts and prayers are with his family, friends and comrades at this most difficult time.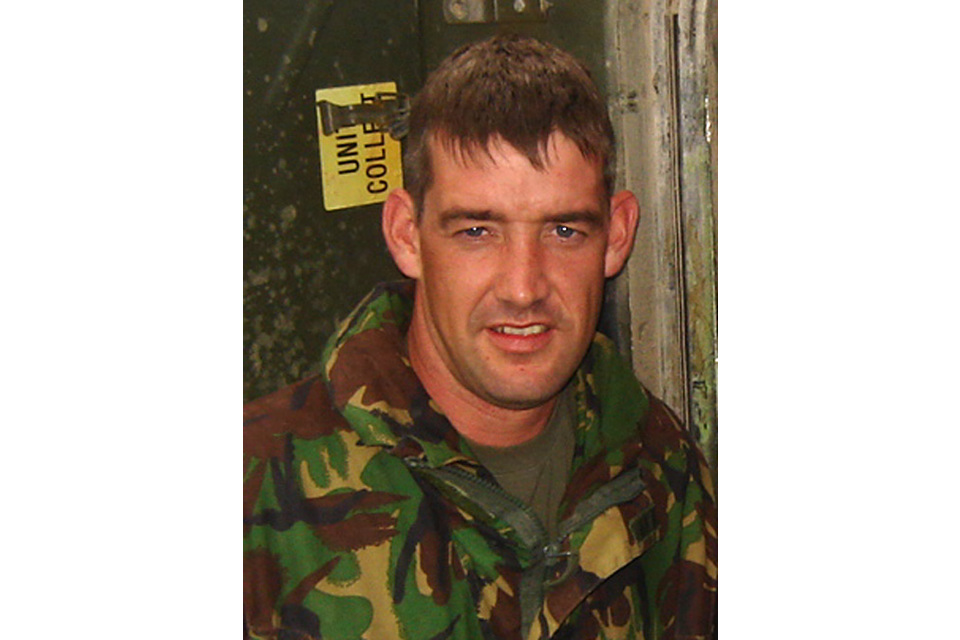 Sgt Hesketh's father, Kevin, has released the following tribute:
Graham was a lovely child moving from Liverpool to Runcorn with his father and Grandparents at the age of 4½. First Graham attended St Edwards School before moving to Our Lady's Junior School at the age of 7 where he became a very enthusiastic child getting involved in sporting activities including Football, Athletics and Swimming. He also served as an altar boy at Our Lady's Parish Church.
Then at the age of 11 he graduated onto Brookvale School later changing onto St Chad's High School. From an early age Graham was a very adventurous child. After leaving school at 16 Graham was concerned with no future employment as far as trade work was concerned.
Graham had always had it in mind in joining the army enrolling at Catterick Garrison as a junior at 17½ where he then went on to serve 3 years in the tank regiment. He was a very courageous young man, serving in Germany, Ireland and Cyprus.
After 3 years Graham left the army, but could not settle as there was no suitable work available to him. At 22 Graham re-enlisted into the army once again, serving his country in various continents until rising from Lance Corporal to Corporal.
He was a very great asset to the army, receiving his promotion to Sergeant in 2005. He found this a very challenging position but gained very much respect from his fellow colleagues while serving in this position. He was posted to Iraq in November where he and his troops dealt in various activities in a peacekeeping role.
Graham was killed in action while patrolling in Iraq by a kerbside bomb exploding under his Jeep. He will be remembered by his Family, Father, Daughter and Son, Aunts, Uncles and many Friends he made during his lifetime.
Published 29 December 2006