Operations in Afghanistan
Sergeant Craig Brelsford and Private Johan Botha killed in Afghanistan
It is with deep regret that the Ministry of Defence must confirm the deaths of Sergeant Craig Brelsford and Private Johan Botha, both from The 2nd Battalion, The Mercian Regiment (Worcesters and Foresters), in Afghanistan on Saturday 8 September 2007.
A number of other soldiers were also injured in the incident, two are in a serious condition. Sergeant Brelsford and Private Botha were taking part in a pre-planned operation to disrupt Taliban activity, south of Garmsir, southern Helmand Province, when their patrol was attacked by enemy fighters shortly after 0045 hours local time. Sadly Sergeant Brelsford and Private Botha were both killed during the subsequent heavy firefight to repel the enemy. A number of Taliban were also killed.
Sergeant Craig Brelsford
Sergeant Craig Brelsford of A (Grenadier) Company, 2nd Battalion, The Mercian Regiment (Worcesters and Foresters), was born on 16 September 1981; he was days away from his 26th birthday. From Nottingham, he was enlisted into the Army on 6 April 1999 and joined 1st Battalion, Worcestershire and Sherwood Foresters (29th/45th of Foot), just as the Battalion deployed to Omagh, Northern Ireland, in December of the same year.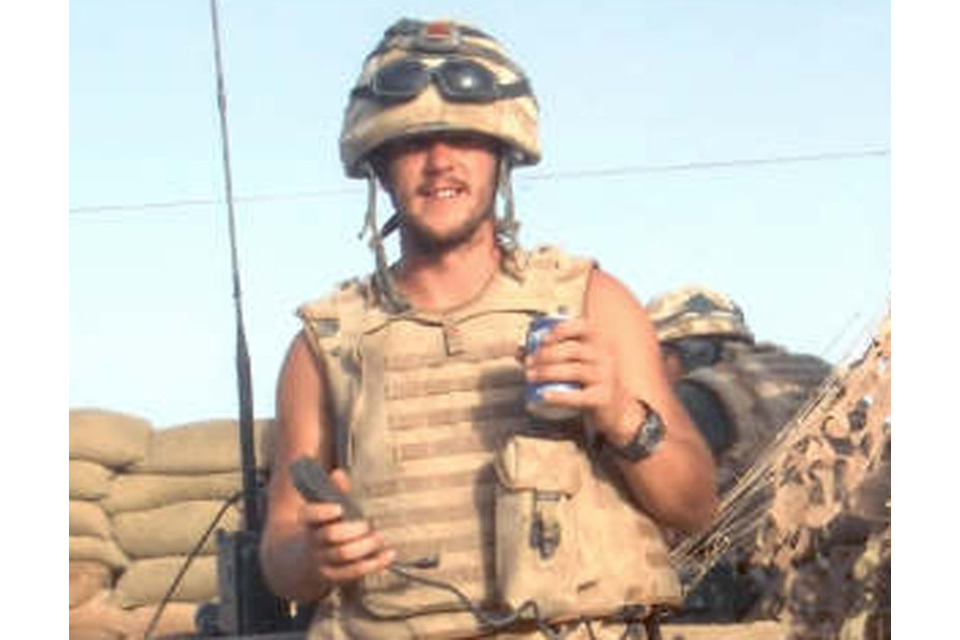 Sergeant Brelsford served in Northern Ireland on three operational tours and had previously served in Afghanistan on Operation HERRICK 1 in 2004. Additionally he had deployed with his Battalion to Belize (on two occasions) and Kenya on arduous exercises.
Lieutenant Colonel Simon Banton, Commanding Officer 2nd Battalion The Mercian Regiment (Worcesters and Foresters), said:
Sergeant Craig Brelsford was a hugely popular man and a superb senior non-commissioned officer; fit, strong and robust, he led from the front. It is unsurprising that he fell while attempting to rescue wounded soldiers under enemy fire. Junior soldiers were inspired by him and aspired to follow the example he set. He was assured a bright future and had an enormous amount of potential. His death is keenly felt across the Battalion. He will be sorely missed.
Major Jamie Nowell, Officer Commanding A (Grenadier) Company, said:
Sergeant Craig Brelsford served as a Platoon Sergeant in No 3 Platoon and was a rising star in the Regiment. Despite his relative youth he was incredibly talented and possessed potential and maturity beyond his years. Sergeant Brelsford was one of the most dedicated, professional and highly focused Infantry commanders I have been privileged to work with. He died maintaining the incredibly high standards he lived for and protecting his soldiers' lives - his troops always came first.
Charismatic, intelligent, tough and robust; Sergeant Brelsford was the perfect Infantry commander. I am convinced that if he had been given the opportunity to choreograph his own death it would not have been dissimilar to the heroic circumstances in which he died. Sergeant Brelsford was killed in action attacking a well defended Taliban position in an attempt to protect and evacuate his wounded comrades. He repeatedly fought through tenacious enemy fire to extract casualties and was hit on his final attack to find Private Botha, also killed in action, who had fallen behind enemy lines - this exceptionally courageous act of bravery and selfless commitment personified the character of Sergeant Brelsford.
Sergeant Brelsford was not only the consummate professional, he was extremely popular with a friendly, outgoing and mischievous sense of humour which endeared him to everyone. He was idolised by his troops and held in high esteem by his peers. The loss of Sergeant Brelsford is a deep wound to his Company and the wider Battalion. He will be missed by all of us and forgotten by none - it will take some considerable time for the wounds and sense of loss to heal. Our thoughts and prayers go to his family and friends who have lost an exceptional young man.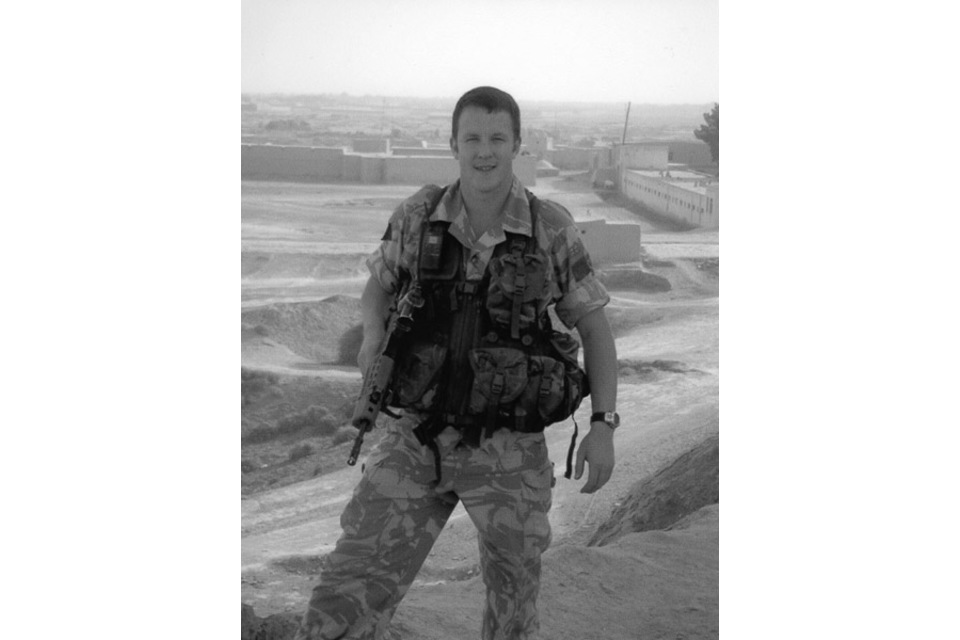 Company Sergeant Major Pete Lewis, A (Grenadier) Company, said:
'Brels' arrived in the Company a year ago and took over 3 Platoon where he immediately stamped his authority and leadership style on the Platoon, turning it into an excellent team. From the first time I met Sergeant Brelsford he was a pillar to me and somebody I could trust and rely on. In the field he was second to none; one of the best soldiers I have had the honour of working with. There will be a void in the Company where he stood, alongside his soldiers to the end. He will be sorely missed but never forgotten.
Lieutenant Simon Cupples and Second Lieutenant Andy Bell, his Platoon Commanders, said:
Sergeant Brelsford was an extremely professional soldier. He was respected and liked a great deal by the Platoon - something which is not an easy task for a Platoon Sergeant considering the nature of the job. His impressive rise through the ranks and the wealth of knowledge he possessed were reflected in his actions on the ground throughout the tour. His sense of humour led to a natural rapport with everyone he met. Throughout the whole tour Sergeant Brelsford, time and time again, demonstrated calm and considered leadership under pressure and incredible bravery in the face of the enemy. The night he died was no exception to this.
"His death has left a huge gap in both his Platoon and Company and he will be remembered not only for how he served his Platoon, but also as a friend and talented military commander."
Corporal Rocco Zecca, Section Commander and close friend, said:
I first met Sgt Brelsford when I arrived at the Battalion and he was placed in my Platoon. He had arrived five days before me which basically made us the 'new blokes'.
As a soldier Sergeant Brelsford was very well respected because, despite having only served eight years in the Army, he was recognised as a flyer. He had managed to promote quickly and the amount of courses he had completed in his eight years far exceeded what most would accomplish in their full twenty two. Sergeant Brelsford will always be remembered by 3 Platoon for being a great leader of men as well as a true friend.
Private Paul Bood and Private Samuel Murray, soldiers in Sergeant Brelsford's Platoon, said:
Sergeant Brelsford will be missed by us all, as he was an excellent Platoon Sergeant and a great friend to everyone. He was a funny man and we will all miss his stories, especially the one about the 'armpit'. His death has hit us all in many different ways. He will be missed not just by the Platoon but by everyone who knew him. He will always be in our hearts and minds.
Private Johan Botha
Private Johan Botha of A (Grenadier) Company, 2nd Battalion, The Mercian Regiment (Worcesters and Foresters), was born in South Africa and enlisted in his home country on 8 June 2005. From Pretoria, he joined 1st Battalion, Worcestershire and Sherwood Foresters Regiment (29th/45th of Foot), in January 2006. This was his first operational deployment and his first deployment overseas with the Army.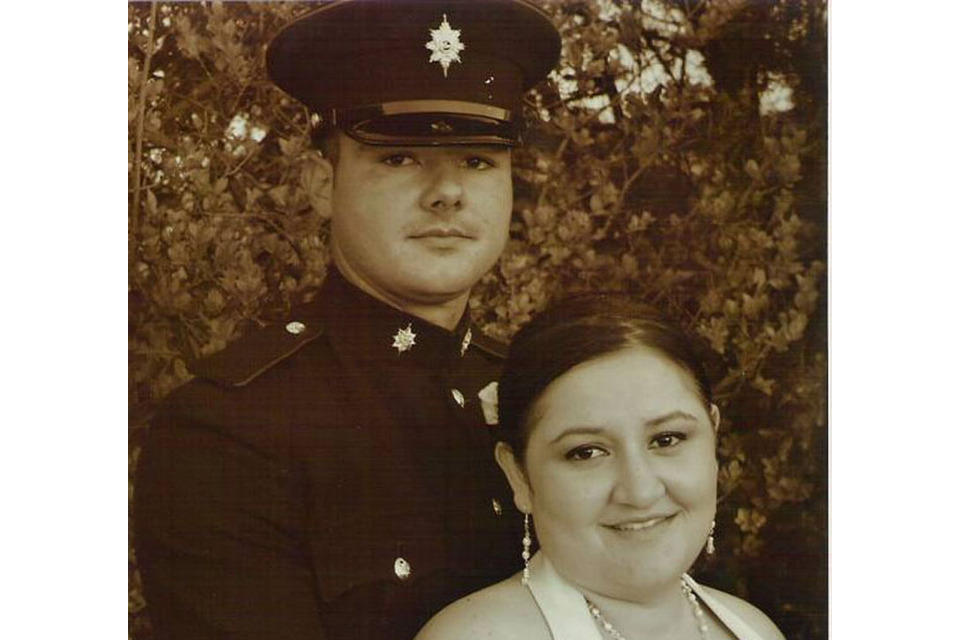 Lieutenant Colonel Simon Banton, Commanding Officer 2nd Battalion The Mercian Regiment, said:
Private Botha was a mountain of a man; fit, strong and robust. He was a model soldier and a proud citizen of South Africa. A keen and talented rugby player, he was eagerly looking forward to this rugby world cup. Devoted to his wife and young daughter; our thoughts are with them at this terrible time.
Major Jamie Nowell, Officer Commanding A (Grenadier) Company, said:
Private Botha was the archetypal South African - incredibly proud, strong, tough, robust and an excellent soldier. His natural talent for soldiering was obvious and I would have difficulty picturing him working in any other environment. On the flip side he was a devoted family man; the strong bond and sense of responsibility he held for his wife and daughter were humbling. Private Botha was fortunate enough to have two important families; the one he left at home and missed each and every day - and the one he lived and fought with in Afghanistan. He made incredible sacrifices for each of these family units and fought for them both with passion, pride and devotion.
Private Botha was killed in action at the very front of an intense battle on the Taliban front line in southern Afghanistan. He had been amidst tenacious fighting on many occasions and was a courageous and brave soldier. He provided support and example to the younger soldiers around him; especially under fire where his calm, professional leadership and aggressive, robust response to enemy action were a testament to his character.
Private Botha died as a soldier fighting with his friends. The loss of such a fine soldier, friend and colleague will live with the Company forever - he will not be forgotten. Our thoughts and prayers are with his wife, daughter and family at this time of intense loss.
Lieutenant Simon Cupples, his Platoon Commander, said:
Private Botha was a larger than life character. With a physically dominating frame and a loud personality he always had a presence wherever he was. He was a confident soldier who helped and guided the younger soldiers. Private Botha was South African and had moved to the UK with his wife four years ago. He joined the Battalion in September 2005 and soon became one of the main characters in the Platoon. He had a real passion for soldiering and nothing would faze him. He was looking forward to the Battalion moving to Northern Ireland as that would allow him more time for training, sport and family after two years of public duties. I had also just recommended him for a junior commander's cadre as it was clear that he was ready for promotion after his exceptional performance on operations.
"Private Botha's performance had been excellent throughout this tour. He always worked hard and was never afraid to get into a fight with the enemy. He was also a devoted family man and constantly thought and spoke of his wife and daughter back home. It was clear that even though he loved his job, they were the main priority in his life. He died a true soldier and our hearts are with his wife and baby girl."
Private Kevin Latham, friend and colleague, said:
Private Botha was a well loved and energetic man who loved his family, his mates, his job and his South African heritage. Private Botha died the way a true soldier should. Our section was engaged heavily by an enemy position with intense and accurate fire used to pin us down. In the thick of this was Private Botha. Private Botha was injured and he went to ground. He continued to fight, although he was very seriously injured and despite his severe injuries he was still able to engage the enemy until the very end, ensuring the safety of all his mates. That's what Private Botha was like, always up for the scrap. Private Botha leaves behind a wife, a daughter and his mates. He will always be with us and his family in spirit and will never be forgotten.
Private Kyle Smith, friend and colleague, said:
Private Botha was a hard working, professional bloke who always set a great example to his younger peers. He was a character that everyone respected and also loved. He would put his friends first in any situation. There will be so much that will be missed about Private Botha but he will never be forgotten.
Des Browne, Secretary of State for Defence, said:
Sergeant Brelsford and Private Botha's deaths are very sad. These brave men have made the ultimate sacrifice for our country and I am sure that they will be sorely missed by all who knew them. I would like to offer my sincere condolences to their families and friends, who are in my thoughts at this difficult time.
Published 9 September 2007