Senior Aircraftsman Matthew Caulwell, Senior Aircraftsman Christopher Dunsmore and Senior Aircraftsman Peter McFerran killed in Iraq on Thursday 19 July 2007
It is with profound sadness that the Ministry of Defence must confirm the deaths of Senior Aircraftsman Matthew Caulwell, Senior Aircraftsman Christopher Dunsmore and Senior Aircraftsman Peter McFerran in southern Iraq on Thursday 19 July 2007.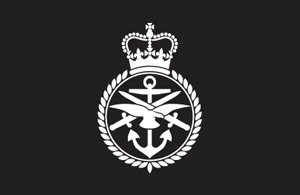 As members of B Flight they were tasked on 19 July 2007 with protecting aircraft operating from Basrah Airport. Their job was to ensure that the ground over which the aircraft fly was clear from the threat of militia, who have tried to target the aircraft whilst they are at their most vulnerable, during take-off and landing.
During the early afternoon there were no aircraft movements and the three men were resting, prior to going out to patrol again. The COB came under rocket attack and tragically all three were killed instantly by the attack.
Officer Commanding No 1 Squadron Royal Air Force Regiment, Squadron Leader Jason Sutton, said:
The Squadron has been a close knit family throughout its 85-year history, and our ethos of mutual trust and dependence is never more important than when we are engaged on challenging operations such as now in Iraq. The loss of Senior Aircraftsman Caulwell, Senior Aircraftsman Dunsmore and Senior Aircraftsman McFerran has been felt very deeply by all the on the Squadron and by other members of 903 Expeditionary Air Wing.
SAC Matthew Caulwell was 22 years old, from Birmingham and had served on 1 Squadron since 2002. Better known to the Squadron as 'Lip', he was a true character known for his outgoing, gregarious nature. Though he was able to find humour in even the most difficult situation, he was also a true professional and his skills as a leader had been recognized by his promotion to Acting Corporal.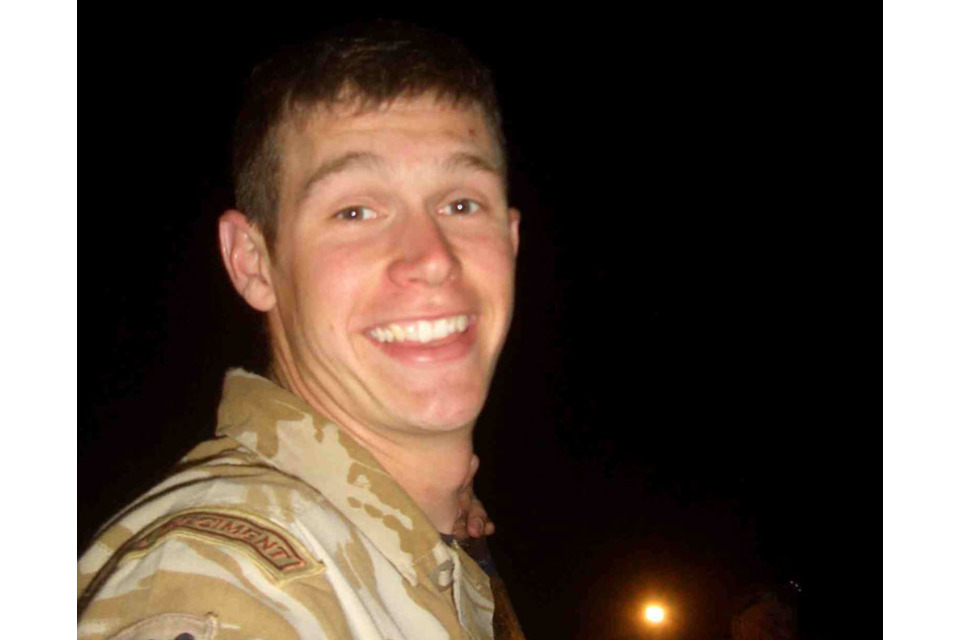 He rose to this new challenge magnificently and the bearing and deportment of a junior non-commissioned officer came very naturally to him: his lads held him in the utmost respect and instinctively followed his example. Throughout all, his trademark good humour would keep up the spirits of his many friends, one of whom, SAC Greenwood said about him 'Lip was morale, when morale did not exist'. Loyal and unfailingly dependable, Matthew had a very bright future in the Corps and he will be sorely missed by us all.
SAC Peter McFerran was 24, from Connahs Quay in Flintshire and the Heavy Machine Gun (HMG) operator for his unit, a position requiring great skill for which he had been carefully selected. He demonstrated during training a genuine and natural aptitude for the role and brought to it the professionalism and ingenuity that characterized all he did.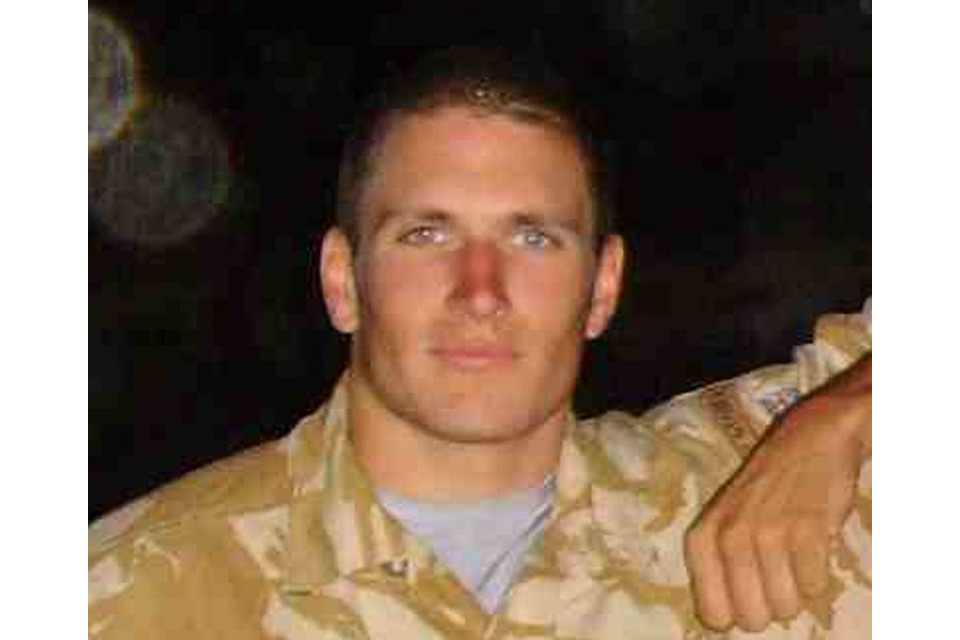 Like his father before him Peter joined the RAF Regiment in 2004, a source of great pride to them both and he was every inch the epitome of a Regiment Gunner: robust, strong, dedicated and loyal. SAC Bell, who served in the same vehicle with Pete says simply 'he was a genuine friend that was capable of much more than he knew'.
He was utterly dependable and as his Squadron Commander I knew I could rely on him not only for the consummate skill he brought to the job but also for his honest, incisive opinion. His job was his life, his hobby, everything, and in Pete we have lost one of our finest.
SAC Christopher Dunsmore was 29, from Leicester, and had been a member of 504 Squadron Royal Auxiliary Air Force Regiment at RAF Cottesmore for four years. Engaged to Donna, he held a managerial position in a paint company and was a keen snow boarder, but since August 2006 he had been attached to 1 Squadron having committed a year of his life to the service of his country.
Our Auxiliary colleagues fill vital roles on the Squadron, and none more so than Chris. He was a highly skilled individual, and from the very start of his time with us he put 100% into everything he did and was always ready for any challenge. His joie de vivre was infectious when times were hard and one of his friends, SAC Hammer captured him perfectly 'Chris had a passion for everything he did: life, hobbies and his friends'.
Intelligent, determined and a fine comrade and friend, he was as immensely proud to serve with 1 Squadron as we were to serve alongside him. He was one of us and his loss has been deeply felt by us all.
To lose any member of our Squadron is a tragic blow to all who knew them, trained with them, laughed with them and fought alongside them. The loss of three such popular and professional men is simply devastating. Lip, Pete and Chris will be terribly missed by all of us on 1 Squadron Royal Air Force Regiment, and we will honour their memory by continuing to do our duty here in Iraq in the manner they embodied: with determination and pride. Our thoughts and prayers are with their families at this tragic time.
Commanding Officer 504 Squadron Royal Auxiliary Air Force Regiment Squadron Leader Jan Burton said:
Chris Dunsmore was a quiet, thoughtful individual who brought much to the Squadron. Fit, smart and very keen he participated in as many Sqn activities as possible skilfully balancing the demands of his long-term relationship to Donna, his civilian job with METOKOTE and his Sqn training obligation.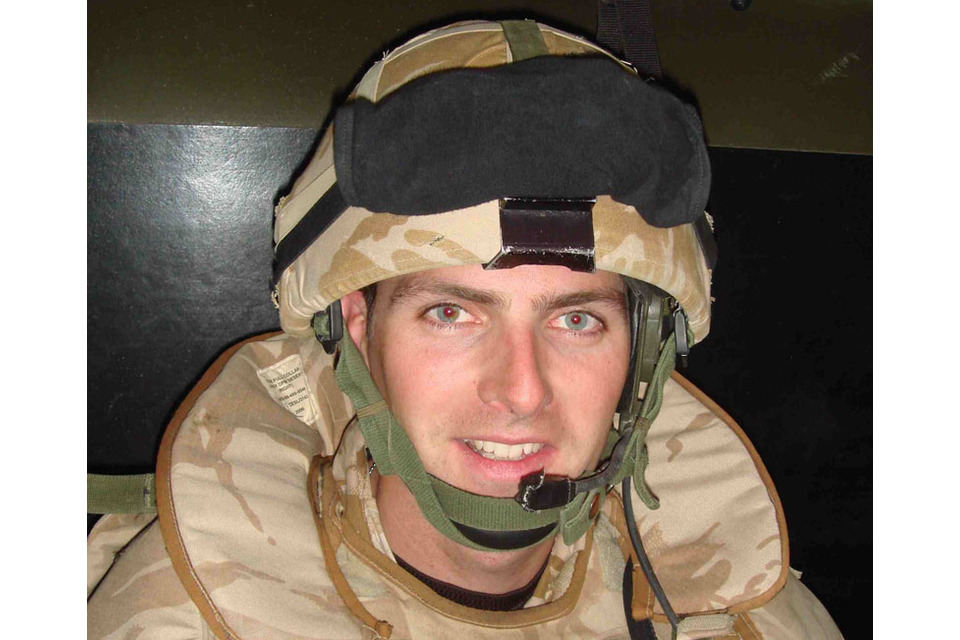 Defence Secretary Des Browne said:
I was deeply saddened by the tragic deaths of RAF Regiment Gunners, Senior Aircraftsman Matthew Caulwell, Senior Aircraftsman Peter McFerran and Senior Aircraftsman Christopher Dunsmore. They were all exceptional and talented young men whose professionalism and selfless commitment will not be forgotten. My heart felt condolences go out to their partners, families, friends and colleagues in Iraq at this most painful and difficult of times.
Published 21 July 2007