Senior Aircraftman Graham Livingstone and Senior Aircraftman Gary Thompson killed in Afghanistan
It is with great sadness that the Ministry of Defence must confirm the deaths of Senior Aircraftman Graham Livingstone of the Royal Air Force Regiment and Senior Aircraftman Gary Thompson of the Royal Auxiliary Air Force Regiment on Sunday 13 April 2008 in Afghanistan.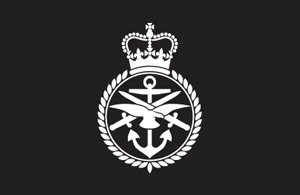 The Support Weapons Flight of 3 Squadron RAF Regiment was undertaking a patrol to protect NATO's Kandahar Airfield from enemy attack in the Daman District of Kandahar province. At 1848 hours local time, the vehicle that they were travelling in was caught in an explosion. SAC Livingstone and SAC Thompson were both extracted to the field hospital at Kandahar Airfield, but sadly died as a result of their wounds.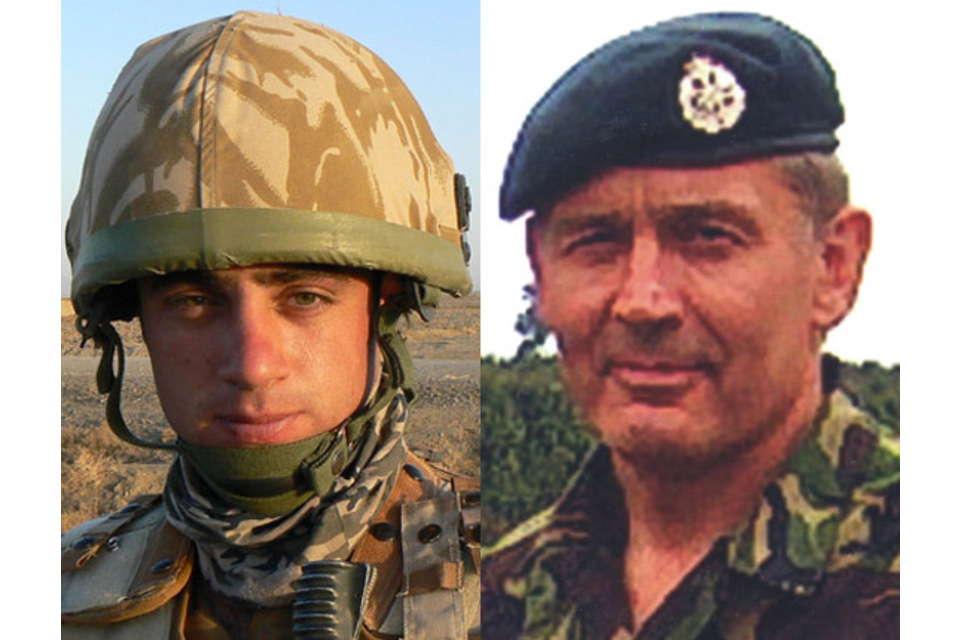 Two other servicemen were injured in the blast, however their injuries are not life threatening and one has subsequently returned to duty.
Senior Aircraftman Graham 'Livi' Livingstone
Senior Aircraftman Graham Keter Livingstone, aged 23, was born on 17 November 1984 in Glasgow. He initially joined the Royal Marines for a short period in 2003, before joining the Royal Air Force on 17 October 2004.
After completion of his basic training, SAC Livingstone became a trainee gunner on 13 December 2004. He was posted onto 3 Squadron RAF Regiment at Aldergrove on 4 March 2005, and moved with the Squadron when they were relocated to RAF Wittering in the spring of 2007. He was promoted to Senior Aircraftman on 17 October 2005 and whilst with 3 Squadron he served in Iraq in 2006 and deployed to Afghanistan on 22 February 2008.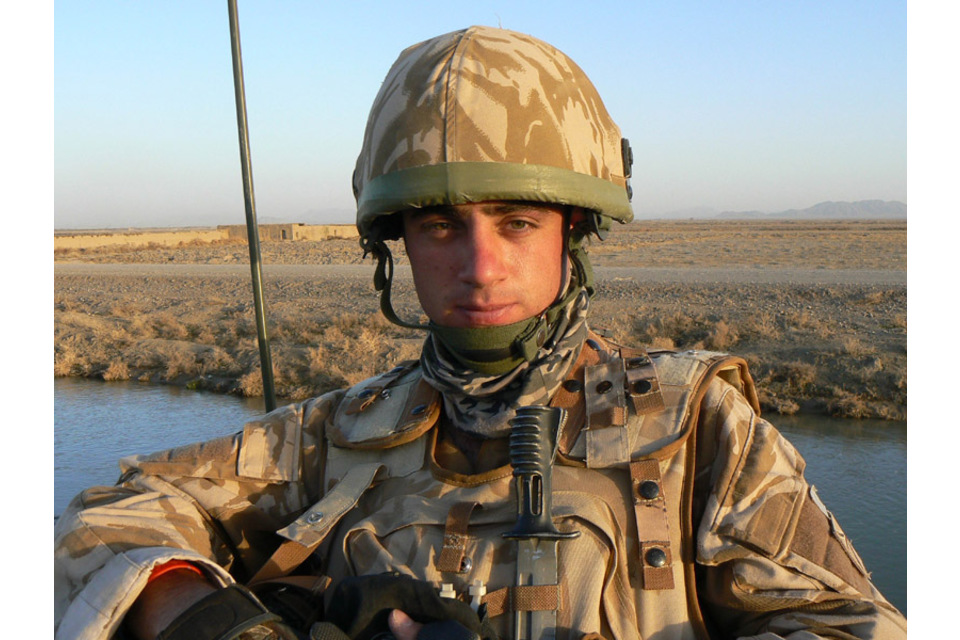 SAC Livingstone's mother, Rosemary O'Neil, said:
Graham was a much loved father, son and brother. He died doing a job he loved. As a family we are very proud and he will be sadly missed.
Senior Aircraftman Gary 'Tommo' Thompson
Senior Aircraftman (SAC) Gary Thompson, aged 51, was born on 15 October 1956. SAC Thompson joined the Royal Air Force in November 1973 as a Supplier and duly left the Service in October 1977 to pursue a civilian career.
He subsequently joined No 504 (County of Nottingham) Squadron Royal Auxiliary Air Force on 19 March 2005. After successful completion of his Basic Gunner Course in May 2006 he was given the badge of a RAF Regiment Gunner. He went on to complete a Mortar Cadre Course with 3 Squadron RAF Regiment in February 2007 and was mobilised on 29 October 2007, where he was assigned to Support Weapons Flight. He was promoted to Senior Aircraftman on 1 March 2008. SAC Thompson deployed to Kandahar Air Field with 3 Squadron, RAF Regiment on 22 February 2008.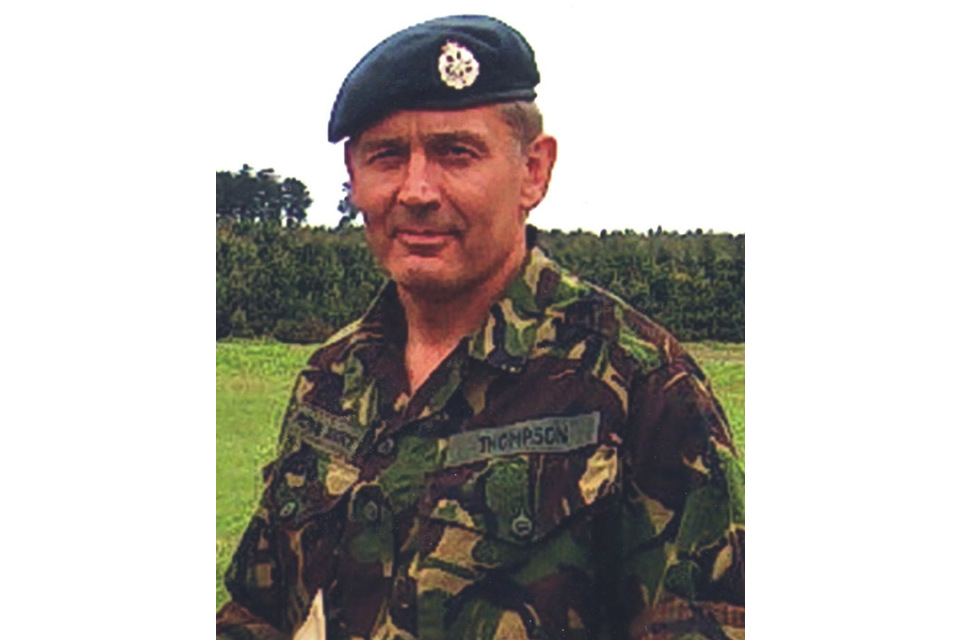 In civilian life, SAC Thompson was Managing Director of Sherwood Ducting Ltd, in Nottingham. He leaves behind, his wife Jacqui and their five daughters, Laurie, 24, Aimee, 22, Jordan, 20, Jade, 17 and Kelly, 16.
The Family of SAC Thompson said:
A devoted husband, father, son and brother who touched the lives of everyone who knew him; Gary was more than our hero, he was the rock and foundation of our family. Words cannot express how much he was loved and how proud of him we are. Gary, you have had our hearts from the beginning and now they are yours forever.
Officer Commanding 3 Squadron RAF Regiment, Squadron Leader Richard Langley said:
Senior Aircraftman Gary Thompson was a reservist serving with 504 Squadron Royal Auxiliary Air Force, he had trained with 3 Squadron Royal Air Force Regiment throughout 2007, and had become a Mortarman.
He was the consummate professional soldier and airman, who took immense pride in his military service in addition to his civilian job as manager of Sherwood Ducting Ltd. Upon joining 3 Squadron RAF Regiment on mobilisation, Gary was re-named "Tommo". Fitting in immediately, his skills and humour were such that all held him in the highest regard. "Tommo" was not one to seek the attention, but was the voice of calm and reason who continuously supported the Squadron's less experienced gunners. He was immensely proud to serve with the Squadron, as we were to serve alongside him, and he will be sorely missed by all.
Senior Aircraftman Graham Livingstone was 23 years old, from Strathclyde, Scotland. Better known to the Squadron as "Livi", he was one of the brightest characters on the Squadron. Having served in Iraq, Northern Ireland and Afghanistan, he was a very operationally experienced gunner, and his professionalism showed in all that he did. Always with a smile, a throw away line and a gag, Livi's humour was at the heart of Support Weapons Flight. He was one of us and his loss has been deeply felt by us all.
The loss of "Tommo" and "Livi" is a tragic blow to all who knew, trained and fought alongside them. Both men were immensely popular and professional, and the humour both brought to the Squadron was immeasurable. "Tommo" and "Livi" will be terribly missed by their colleagues in the RAF Regiment here in Kandahar, but also in Basra and in the UK. We will honour their memory by standing resolute in our duty to Afghanistan in the manner they embodied with determination and pride. Our thoughts and prayers are with their families and friends at this tragic time.
Commanding Officer 1 RAF Force Protection Wing, Wing Commander Scott Miller said:
SAC Graham Livingstone was an immensely popular member of Support Weapons Flight on 3 Squadron RAF Regiment. His fine sense of humour and positive character played a key role in maintaining the morale of his colleagues whilst facing the dangerous and challenging, but vital mission in defence of Kandahar Airfield. Graham was the sort of Gunner who, with high professional skill and deep determination, sought to keep others safe, irrespective of the personal cost. He invariably put the needs of his friends and colleagues first. He will be sorely missed.
SAC Gary Thompson was a highly respected Auxiliary Gunner who enriched 1 RAF Force Protection Wing with his presence. His enthusiasm and the popularity that he enjoyed on 504 Squadron Royal Auxiliary Air Force travelled with him when he was mobilized to join 3 Squadron RAF Regiment. He was always willing to give the younger members of Support Weapons Flight on 3 Squadron the benefit of his considerable wisdom and as much help as he could. The energy with which he approached his work belied his age and set an example for those around him. The respect he earned was obvious for all to see. Tommo's death will leave a big gap on both 3 Squadron and 504 Squadron.
Commander Kandahar Airfield, Air Commodore Bob Judson said:
Both SAC Graham Livingstone and SAC Gary Thompson were bright lights in a vibrant and enthusiastic RAF Regiment Squadron that is utterly focused and professional in discharging the difficult and dangerous task of providing the outer layer of protection and security at Kandahar Airfield. These two enthusiastic, brave, popular and capable men have made the ultimate sacrifice whilst giving their best; their loss will be keenly felt by all on this base but most especially the members of No 1 Force Protection Wing and No 3 Squadron RAF Regiment. The bright lights may have been dimmed but they will never be forgotten and my thoughts are very much with both Gary's and Graham's families at this most difficult of times.
Officer Commanding Support Weapons Flight, 3 Sqn RAF Regiment, Flight Lieutenant Andy Costin said:
Graham 'Livi' Livingstone was a cheeky Gunner who could always quip with a remark. He excelled as a Number 1 on my Mortar Flight. Our standing joke on the Support Weapons Flight was that he was always to be last in charge. The challenge for me as his flight commander was to make use of his abundant enthusiasm and steer it in the best possible direction. He found that direction as my Signaller, always performing his duties to the utmost. Livi is going to be sorely missed upon the Flight and the Squadron.
Gary 'Tommo' Thompson joined the Squadron and came to Support Weapons Flight, here he learnt the skills required to fire the 81mm mortar. He mastered these well and very quickly. In spite of the additional years he had on the rest of the Flight he was never one to shy away from anything. His dedication to his work was clearly demonstrated when Tommo took me through an ingenious training facility that he had set up entirely under his own initiative. He was a very active member within the flight always organising something. His dedication and devotion to his family could not be over estimated. We will miss him. Per Ardua.
Squadron Warrant Officer, No 3 Squadron RAF Regiment, Warrant Officer Garry Eden said:
Graham Livingstone and Gary Thompson became Royal Air Force Regiment Gunners and to the end they were the true spirit of an RAF Regiment Gunner - they were Fighting, Thinking, Winning Gunners. They were a sure defence to all they served.
Tributes to Senior Aircraftman Gary Thompson from Senior Aircraftman Jim Murphy, Corporal Errol Robinson and Corporal Sean Langston-Jones, fellow members of 504 Sqn Royal Auxiliary Air Force mobilised onto 3 Squadron RAF Regiment:
We remember when we first met Gary, on the Trainee Gunners Course of 504 Squadron Royal Auxiliary Air Force and from that very first day we knew he was the kind of person that was determined to strive for the best in life and to be a success in everything that he put his hand to.
One would think that Gary being from Nottingham would support his home town, but no, he supports the one and only Man United, obviously mixed loyalties. He was a keen rugby fan and player.
Gary was one of the most approachable and friendliest of people we know, we never once heard him have anything negative said of anyone. He was a proud father of his five daughters and a proud husband of his wife Jacqui; he was always talking about his family and how much he missed them. He had such a huge circle of family and friends that he became the envy of the flight by the amount of e-blueys and parcels that he received, but deep down we didn't mind as he was like a father figure to us all.
Gary, during our trainee gunners course was nicknamed 'Gary Gortex' because he was always wearing his waterproofs on the ranges, even if it wasn't raining, the name continued to stick with him at 504 Sqn and he was proud of it. On Support Weapons of 3 Squadron, he became known as "Tommo", to which he became proud of, and to most of the flight this is how he will be remembered.
Gary had the ability to notice when others around him are feeling under the weather or feeling sad, on occasions during this tour he had always noticed when one of us had been down, even though we tried to hide our emotions from him, with this compassion you were always left feeling better within yourself.
It goes without saying, everyone who has crossed paths with Gary in one way or another will be sad to learn that he is no longer with us, however, his spirit will always remain with us, on behalf of Support Weapons Flight we all feel proud to have known him.
Gary will be truly missed by us all.
Rest in Peace
Tributes to Senior Aircraftman Graham Livingstone from the Lads of Support Weapons Flight, 3 Squadron RAF Regiment:
Livi was an avid Celtic supporter from the outskirts of Glasgow. A keen driver and amateur DJ, he joined the RAF Regiment at the age of 20 and was posted to 3 Sqn. He was employed on C Flight where he soon proved himself to be an accomplished marksman, selected to be a sharpshooter, he took pride in his ability to master weapon systems. He then went on to Support Weapons Flt where he quickly found he had a skill for the 81mm Mortar, achieving excellent results on his Basic Mortar Cadre; he was quickly elevated to the No 1 position of number 2 Det, it was clear he had found his place. Livi was employed as the Flight Commander's signaller and was responsible for the communications on three different operating systems keeping the Flight Commander current and situationally aware.
Graham leaves behind Kyle his young son. Never shy to speak his mind, Livi was adept at throw away statements. His fervent willingness to improve himself, be an asset to his flight and to keep the morale of the troops up, even at his own expense, will be sorely missed. And for us all, never again to say, 'SHUT UP LIVI.'
Defence Secretary Des Browne said:
I was greatly saddened by the tragic loss of Senior Aircraftman Graham Livingstone and Senior Aircraftman Gary Thompson. They were both extremely well liked and popular airmen and will be sorely missed by all who knew them. My thoughts and prayers are with their family and friends at what must be the most difficult of times.
Both families have requested that the media respect their need for privacy at this difficult time.
Published 15 April 2008