Operations in Iraq
Second Lieutenant Joanna Yorke Dyer, Corporal Kris O'Neill, Private Eleanor Dlugosz and Kingsman Adam James Smith killed in Iraq
It is with very deep sadness that the Ministry of Defence has confirmed the names of four British personnel killed following a roadside bomb attack against a Warrior Armoured Vehicle patrol west of Basra City in the early hours of the morning, Thursday, 5 April 2007.
They are Second Lieutenant Joanna Yorke Dyer, Corporal Kris O'Neill, Private Eleanor Dlugosz and Kingsman Adam James Smith. The four soldiers, along with a local civilian interpreter, were killed when the Improvised Explosive Device exploded underneath the vehicle they were travelling in.
Second Lieutenant Joanna Yorke Dyer
Second Lieutenant Joanna Yorke Dyer was born in Berlin in 1983. After completing a degree in Philosophy, Politics and Economics from Oxford University, she went on to Officer Training at the Royal Military Academy Sandhurst. A keen and talented hockey player Jo, from Yeovil, was a popular member of her Sandhurst Platoon. Commissioning into the Intelligence Corps in December 2006, she was attached to the 2nd Battalion The Duke of Lancaster's Regiment in order to gain operational experience in Iraq on Operation TELIC 9 before completing her Young Officer Training.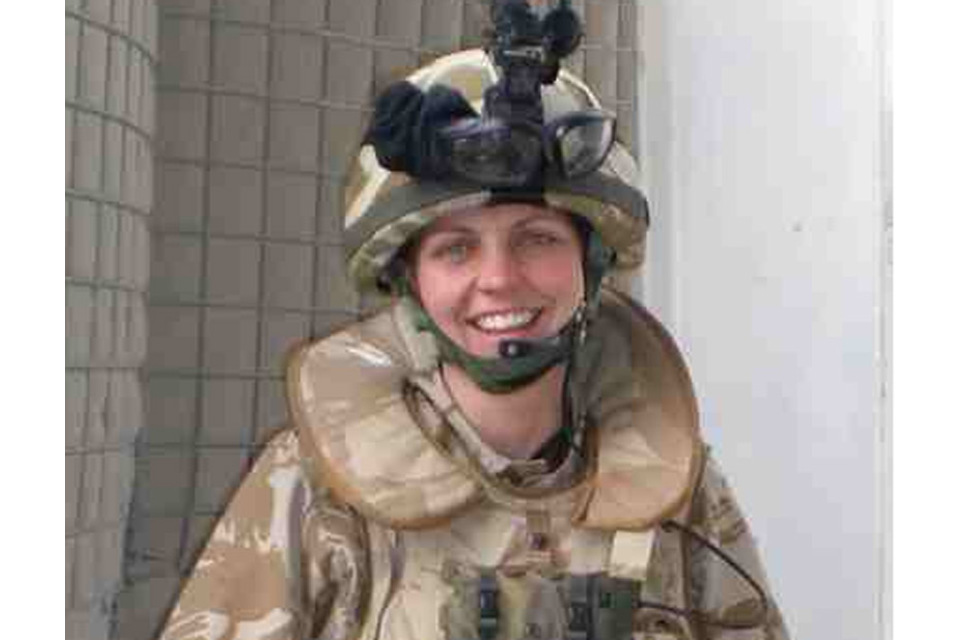 An enthusiastic and charming officer Jo quickly made her mark as the Battalion's ISTAR officer, a post normally reserved for a more experienced officer. Jo was keen to get the most out of her attachment and was soon developing a wide ranging portfolio of skills. These skills enabled her to be tasked with supporting the planning and conduct of ground operations alongside the other officers and Kingsmen of the Battalion.
Her Commanding Officer, Lieutenant Colonel Mark Kenyon MBE, said of her:
From a very early stage it was evident that Jo was a talented and energetic officer who was determined to make the most of her deployment to Iraq. Her enthusiasm was boundless and her contribution to our operations, even within a few short weeks, was invaluable. We very quickly came to think of her as one of us. Our thoughts and prayers are with her family and friends at this time.
Friends and colleagues from the Battle Group said of Jo:
Jo was a genuinely selfless person who seized every chance to get involved. She had a thirst for knowledge and really wanted to experience all she could, whether it was in the office or on the ground with the soldiers. She embraced every challenge of being on an operational tour with us.
"Jo always managed to amaze us with the amount of mail she received - this is testament to just how loved and popular she was. She always spoke with great pride of her family, her partner and her friends back home. We will remember how she could have banter with anyone and was always fun to be around. To those who she lived with, she will be remembered as the girl who could light up a room. Jo was a privilege to have known and we will sorely miss both her and her infectious smile."
Corporal Kris O'Neill
Corporal Kris O'Neill, aged 27, of the Royal Army Medical Corps, was a committed soldier who had worked hard to recover from a knee injury in order to deploy to Iraq. From Catterick, he arrived in Iraq in January 2007 to serve with the Close Support Medical Squadron which is part of the UK Medical Group based at the Contingency Operating Base, Basra.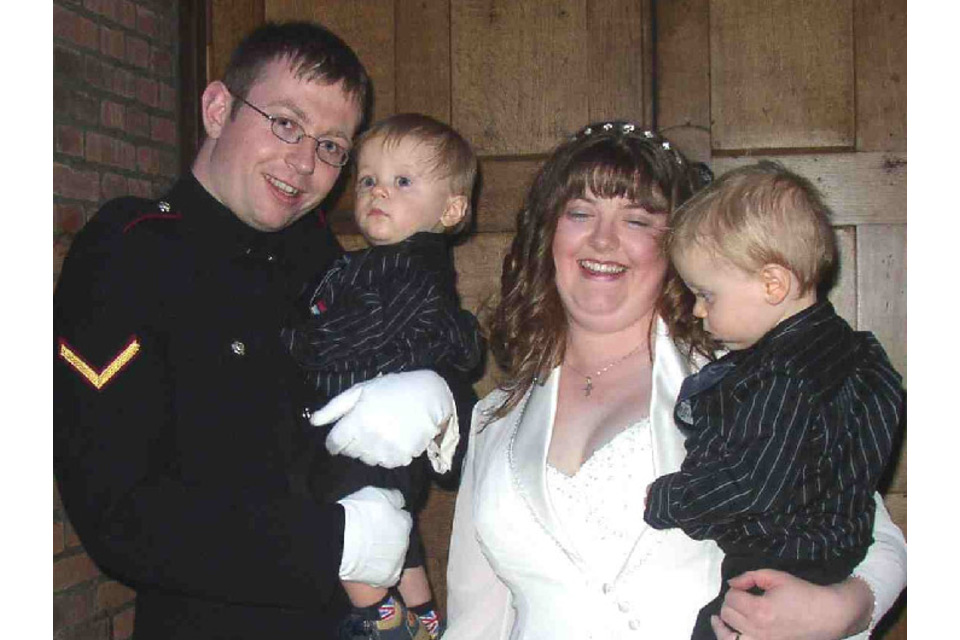 An experienced and confident medic, with an unflappable nature, Cpl O'Neill was a trusted member of the squadron who could be relied upon to always strive to deliver his best. Even when officially off-duty he would make sure that his soldiers had everything they needed, and as such he would often work long hours behind the scenes to ensure this.
As a future senior NCO Cpl O'Neill made great efforts to mentor those who were junior to him, taking time to teach and develop their skills, whilst also ensuring their welfare needs were always met. A committed family man with two small boys, those who knew him were always struck by his kind and gentle nature.
Cpl O'Neill had recently been tasked with teaching First Aid to the Iraqi Police Service. This was something that he readily threw himself into and gained a great deal of satisfaction from. He was the sort of man who valued helping others and enjoyed his role as a military medic, greatly.
His friend and colleague Cpl Martin Blaker-Hood said:
Kris was pleasant, hard working and very well respected. He loved his family and was a really good bloke. His death is a big loss.
Another friend Cpl Dennis Read added:
Kris was an extremely well liked individual in and out of work. His commitment to his job, the soldiers and the equipment he was responsible for, was second to none. Each day working alongside him was a pleasure and a privilege.
His Squadron Commander, Major Phil Carter RAMC, said:
I could always depend on Cpl O'Neill. Whatever he was doing he would give it 110% and make sure it was right. He was dedicated to ensuring that the soldiers we support receive the best possible medical care and his death is a tragedy.
Cpl O'Neill's Commanding Officer, Lt Col Martin Toney, said:
Cpl O'Neill was a reflective and utterly dependable soldier who used his maturity and common sense to great effect, becoming the squadron's "safe pair of hands". He would turn his hand to all sorts of things, including helping to rebuild Iraq by training the police service, and was a key player in the unit. My thoughts and prayers are with his family and friends, especially his wife and children, at this hugely difficult time.
Private Eleanor Dlugosz
Private Eleanor Dlugosz, aged 19, of the Royal Army Medical Corps, was providing medical support to a Warrior patrol from 2nd Battalion Duke of Lancaster's Battle Group when she was killed. Based in Catterick, North Yorkshire, Pte Dlugosz, 'Ella' to some and 'DZ' to everyone else, deployed to Iraq in November 2006 and initially provided primary healthcare at Shaibah Logistic Base. Pte Dlugosz, from Southampton, then returned to the UK in January this year in order to complete her Class 1 Medics Course. After completing the course, which she really enjoyed, she returned to Iraq in March.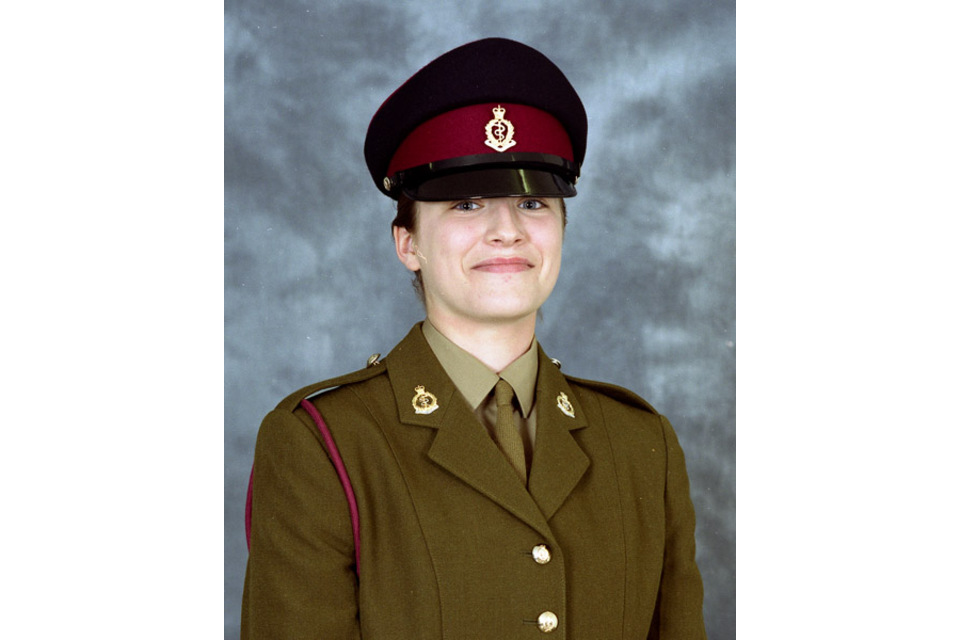 As a Class 1 Medic, she was tasked with accompanying patrols into Basra, providing the patrols with integral medical support. Pte Dlugosz quickly gained the respect of the infantry soldiers she patrolled with, and was held in high regard by all who knew her. A strong, bright and capable young woman, she had aspirations to complete her A-levels and train as a medical laboratory technician.
A naturally unassuming and quiet individual, Pte Dlugosz was a central part of the Close Support Medical Squadron and enjoyed the challenge of being a military medic, patrolling with her infantry colleagues in Basra.
One of her friends and colleagues, Pte Stella Lee, said:
Ella was a caring girl who enjoyed being a medic. Helping others before herself was who she was. She brightened up everybody's day with her cheesy smile. She was a privilege to work with and know and she will always be in our hearts.
Another of her friends, Pte Tom Hammond, who has served with Pte Dlugosz since basic training, said:
Ella always wore a smile that would brighten anyone's day. She befriended everyone she met. Apart from her family and friends, her real passion was for horses. She will be sorely missed by everyone.
Her Troop Commander, 2Lt Vinny Ramshaw RAMC, said:
Pte Dlugosz was a strong and morally courageous young woman, who was an example to many older and more experienced soldiers. Supremely dedicated to her work, she thoroughly enjoyed her soldiering and was keen to use her life-saving skills as a medic to help others.
Her Squadron Commander, Major Phil Carter RAMC, said:
I admired Pte Dlugosz for her enthusiasm and zest for life. She was a good medic and wanted to make a difference. The whole squadron will miss her.
Her Commanding Officer, Lt Col Martin Toney, added:
DZ was one of those soldiers who, despite a degree of shyness and a natural reticence, always surprised with her guts and determination. She returned to Iraq as a Class 1 Medic and almost immediately began patrolling in the city, first from Basra Palace and then latterly from the Contingency Operating Base. My thoughts and prayers are with her family and friends. She had such promise and her sudden death is a sad loss to all.
Kingsman Adam James Smith
Kingsman Adam Smith, of the 2nd Battalion The Duke of Lancaster's Regiment, was 19 years old and came from the Isle of Man. Raised in Liverpool and a proud Everton fan, he joined the Army in April 2004, and on completion of his combat infantryman training he joined the 1st Battalion The King's Regiment, his local Regiment. In 2006 he was selected to join the Reconnaissance Platoon of the 2nd Battalion The Duke of Lancaster's Regiment following which he deployed to Basra, Iraq, in November 2006.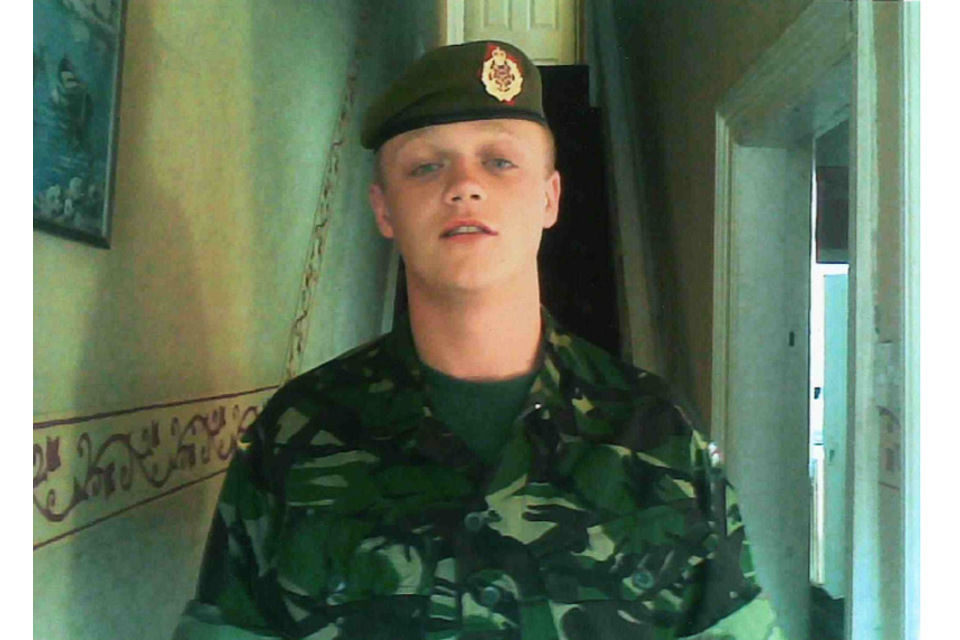 Kingsman Adam Smith was a popular and highly respected colleague. Cheerful with a happy-go-lucky attitude he had recently graduated from Rifleman to the Gunner's seat where his recent training was put to good effect. He was known for his dependable and courageous attitude, soldiering with his fellow Reconnaissance Platoon Kingsmen on foot, in helicopters and in Warrior Armoured Fighting Vehicles. His coolness under pressure had already marked him out as a Kingsman of considerable potential.
Colour Sergeant Skelton, of the Reconnaissance Platoon, said of him:
Kingsman Adam Smith was such a big character, always had a smile on his face and a sparkle in his big blue eyes. For such a young man he was a very talented soldier with a bright future in the Armed Forces. This is a tragic loss both to all his friends in the Recce Platoon and 2 LANCS. We send our deepest condolences to his family and all his friends in Liverpool.
Kingsman Bird, of the Reconnaissance Platoon, added:
Adam was a good mate to me, it was like we were attached at the hip. His loss was tragic to me and the rest of our mates from the Regiment. He died doing the job he loved and was good at. I will never forget him.
"Always thinking of you Smudge lad, Birdy."
Captain Mike Peel, of the Reconnaissance Platoon, also paid tribute to Kgn Smith:
Kingsman Smith was a soldier with an irrepressible sense of humour. He was thoroughly popular throughout the Battalion and especially in the Reconnaissance Platoon, where his cheerful nature marked him out as a constant source of morale and strength in times of difficulty. He will be sorely missed by all who had the honour to serve alongside him.
Kgn Smith's Commanding Officer, Lieutenant Colonel Mark Kenyon MBE, said:
Kingsman Adam Smith showed all the qualities of a reconnaissance soldier, dependable, determined and a real team player he was a popular and respected member of his platoon and this Battlegroup. Our thoughts are very much with his family, particularly his Mother, at this time.
The family of Kingsman Adam (Smudge) Smith issued the following statement:
This was the hardest thing we have ever had to do, it just doesn't seem real and no amount of words can describe how much we are hurting. We keep thinking, hoping it's not real and at any moment we will wake up form this nightmare.
Adam was the most wonderful and beautiful person anyone could wish to meet, he always had a smile on his face and loved life so much, he had everything to live for. He was the most popular person you could ever know, everyone loved him and he has left so many broken hearts behind him. He was a loving son, brother and the best boyfriend in the whole world and he will be missed more than words can say. He will forever be in our hearts. Adam our Hero our Star.
Published 6 April 2007