Sappers Patrick Azimkar and Mark Quinsey killed in Northern Ireland
It is with deep regret that the Ministry of Defence must confirm that Sappers Patrick Azimkar and Mark Quinsey, both from 25 Field Squadron, 38 Engineer Regiment, were killed in an attack at Massareene Barracks in Antrim, Northern Ireland, on Saturday 7 March 2009.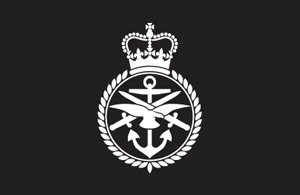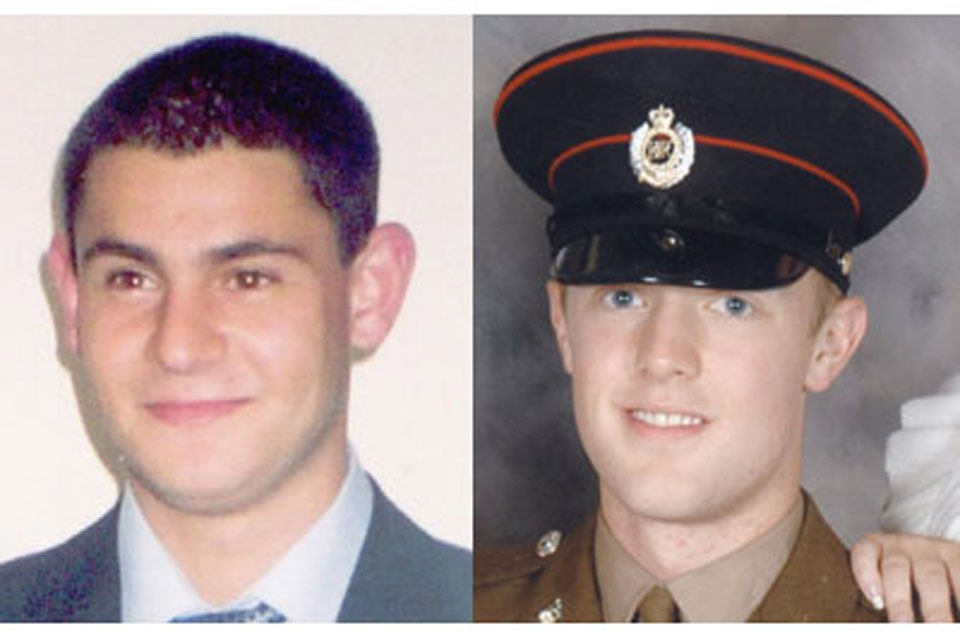 Four other people were injured in the attack which took place just outside the barracks when a number of gunmen attacked members of 38 Engineer Regiment waiting at the front gate.
Despite the tremendous efforts of their fellow soldiers, Sapper Azimkar and Sapper Quinsey both died at the scene.
They were preparing to deploy to Afghanistan at the time of the attack, the circumstances and details of which are currently under investigation by the Police Service of Northern Ireland.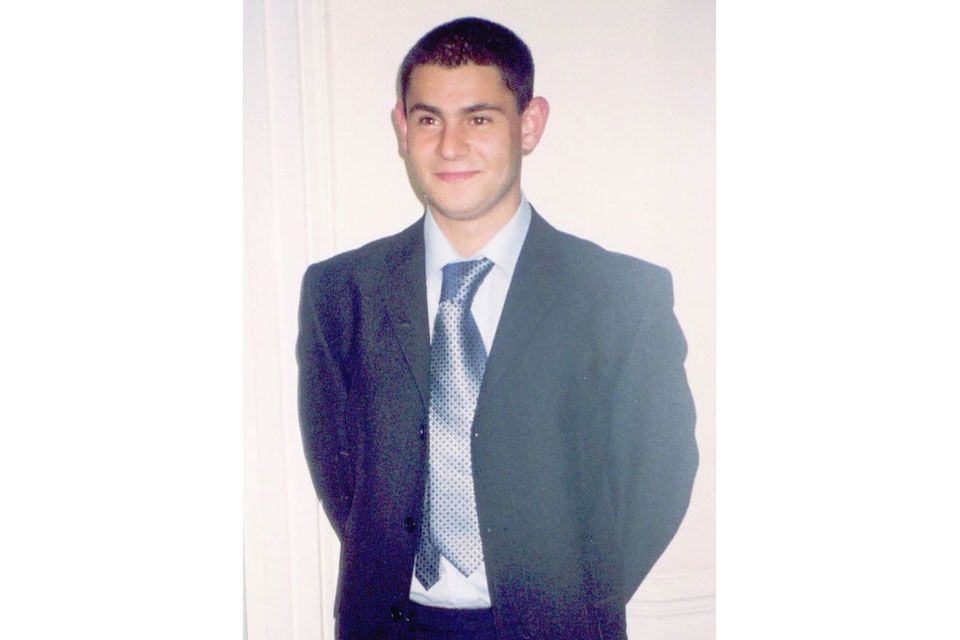 Sapper Patrick Azimkar
Sapper Azimkar was 21 and came from London. He joined the Royal Engineers in 2005 and completed his basic recruit training and combat engineer course before attending artisan training as a carpenter and joiner.
He was posted to 38 Engineer Regiment in Ripon, North Yorkshire, in 2007. In January 2008 he completed a construction task in Northern Ireland and then deployed to Kenya in support of the infantry unit with whom he was due to work in Afghanistan. Following his return he participated in the regimental move to a new permanent base in Northern Ireland.
Fiercely competitive, both as an individual and team player, Sapper Azimkar was a very talented footballer. He had represented his squadron and the regiment and, as a younger man, had trials with Tottenham Hotspur.
Sapper Azimkar was a jovial, courteous and fun-loving soldier whose easygoing character found favour with all ranks. Hugely enthusiastic about the regiment's deployment to southern Helmand, Sapper Azimkar was looking forward to facing the challenges of his first operational tour and the potential of JNCO (Junior Non-Commissioned Officer) training thereafter.
Sapper Patrick Azimkar's family issued the following statement:
Patrick was a great character and a good sport who never said anything bad about anyone. Decisive, generous, proud and dignified he really enjoyed army life. He particularly enjoyed living in Belfast and he talked of settling there with his girlfriend after his return from Afghanistan – a mission which he was within just two hours of leaving for.
Sapper Azimkar's parents said:
We are completely devastated by the loss of our beautiful son Patrick. There are no words to describe what this senseless killing has done to our family in taking from us our beloved son and brother at just 21 years old.
Patrick was generous, loyal and tenacious. He brought great fun into our lives and we will miss him forever.
We are thankful for the messages of support we have received from the people of Northern Ireland.
We join with them in our sincere hope for a return to lasting peace.
Brother James said he was courageous, strong and a loyal and true friend.
The family ask that the media respect their wishes to be left to grieve in private.
Lieutenant Colonel Roger Lewis, Commanding Officer 38 Engineer Regiment, said:
Sapper Pat Azimkar exemplified the characteristics of a highly motivated young soldier. He was dedicated, ambitious and full of energy. Always willing to go the extra mile to get the job done he never ceased to amaze me with his cheerful approach regardless of the conditions.
During training for our deployment to Afghanistan, Sapper Azimkar showed his true grit and determination, making absolutely certain that he was fully prepared for the exacting and demanding conditions to come. He couldn't wait to get to Helmand with the rest of his troop. It was his performance during this training, and in particular his commitment to supporting his mates, that showed his full potential for training as a Non-Commissioned Officer.
The regiment and I have been shocked and stunned by the death of this very promising young soldier. Our thoughts are with Sapper Azimkar's family and many friends as we all come to terms with this tragic loss.
Major Darren Woods, Officer Commanding 25 Field Squadron, said:
It is difficult to convey the feelings and emotion of the squadron as we come to terms with the tragic loss of Sapper Azimkar. A truly professional soldier, loyal comrade and friend to all, this will be a day marked forever with great sadness.
Sapper Azimkar's tireless efforts during training for Afghanistan will always stand out to me as the mark of a man committed both to the Army and the service of those around him. Whether at work or play, Sapper Azimkar never failed to raise a smile with his happy-go-lucky approach. To command a soldier of this quality has been the greatest privilege and one which I will remember with pride.
My condolences and the heartfelt sympathy of the whole squadron go out to Sapper Azimkar's family and friends as we now struggle to come to terms with the death of this hugely popular young soldier.
Lieutenant Smith, 2 Troop Commander, 25 Field Squadron, said:
I met Sapper Azimkar during my first O Group as a Troop Commander. He was sat in the corner of the Troop office; quiet and reserved, he had a cheeky smile on his face and an air of confidence about him. I liked him instantly. The more I got to know him I realised just how popular he was amongst the Troop.
Pat was looking forward to deploying on operations and would have made a good JNCO on his return in September. He will be sorely missed this summer in Afghanistan, and for a long time after. For my part he was a strong, reliable and likeable soldier who was a pleasure to command. Our thoughts now turn to his family and friends at home in the UK.
Warrant Officer Class 2 (Squadron Sergeant Major) Paul Dixon said:
A fantastic footballer character, be it in the bar or during day- to-day life. Work or play he was always on top of his game, it was almost impossible not to like Pat.
Sapper Dave Darling, 2 Troop, 25 Field Squadron, said:
He was a good soldier and a good friend. He had infinite charisma and was always up for a bit of banter. If someone was in a bad mood he would be the first with the jokes to try and get them laughing again.
Corporal Trish Hughes, 2 Troop, 25 Field Squadron, said:
Pat was very very good soldier, he was a valued member of the section during our pre-deployment training in Kenya. He was a grafter; he would always do his best in everything he did, not only that though, he was a good friend to everyone in the troop and always full of morale.
He would love to crack a joke when things were low to put things on a high again. Pat will be sorely missed by myself; especially that cheeky smile of his. My thoughts go out to both families back home, Pat and Mark, I will always remember you both.
Lance Corporal Khan, 2 Troop, 25 Field Squadron, said:
Pat Azimkar was a brilliant mate, a very good, hardworking soldier. I got to know him even more when I was put in the same troop as him for Operation HERRICK 10. What hurts the most is that he was the first one who came to me and told me that he was going to come home to Fiji with me after Afghan, it's hard just to think about Fiji now, even though that is my home, as Pat won't be there. He would have made the Fiji trip a memorable one for all those travelling, with his cheeky smile and quick funny comments. What made me laugh and look forward to the trip was when he said that 'the ladies better watch out as Pat will be about'.
I remember when we were on pre-deployment training, Pat and I were on a roof of a building on stag, it was below freezing, we were soaking and were very tired trying to stay focused; he thought it would be a good idea if we talked about Fiji, the sun and the sand. He thought thinking and talking about it might heat us up… well it didn't, but it did get both of us excited.
I will miss you my brother. Fiji won't be the same without you when I go home in October. My heart goes out to the families of both soldiers. Rest in Peace. We will always remember you.
Lance Corporal J Coombes, 2 Troop, 25 Field Squadron, said
I didn't know Pat for that long but when we were sent to Kenya for operational training we clicked as mates straight away and have been good mates ever since. Through Kenya, and operational training, Pat was always a good laugh and would pull you up when you were down; if you ever wanted to go out for a drink or play a game of poker, Pat would be there. I will always cherish the times with Pat, and he will always be missed.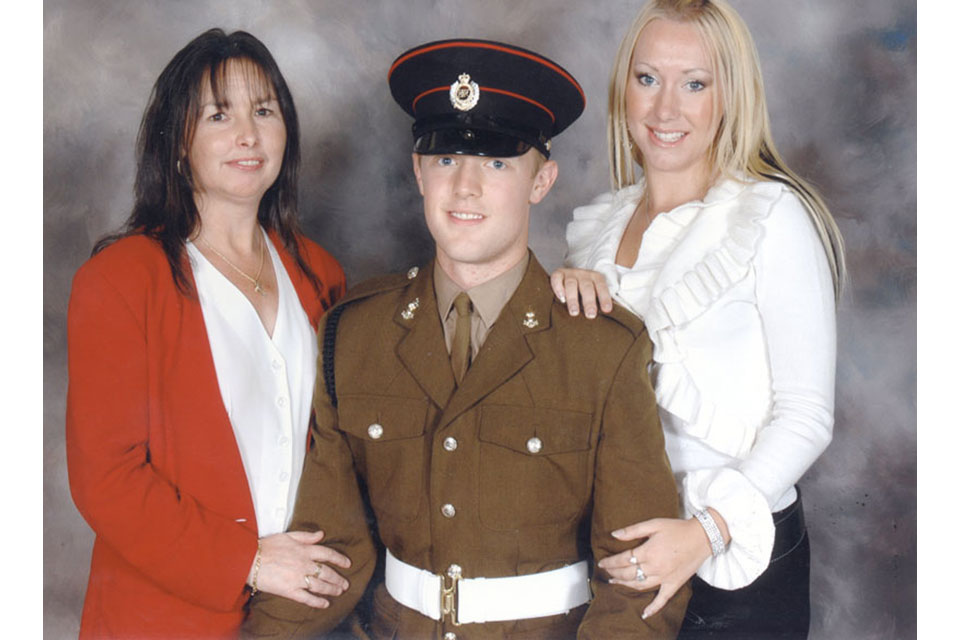 Sapper Mark Quinsey
Sapper Quinsey was born in Birmingham in 1985 and joined the Army when he was 19. Following his basic training he attended the combat engineer course at Minley before qualifying as an electrician at the Royal School of Military Engineering in Chatham. He served with 38 Engineer Regiment in both Ripon and Northern Ireland and deployed on a number of training exercises throughout the UK. Most recently he attended the intensive class 1 electricians' course, which he completed with flying colours in 2008.
Sapper Quinsey was a charismatic and affable young soldier. Eager to put his recently gained trade knowledge to use, Sapper Quinsey was looking forward to the operational challenges that Afghanistan would offer. At only 23 he had already emerged as a mature, reliable and hugely capable young soldier with vast future potential.
Lieutenant Colonel Roger Lewis, Commanding Officer 38 Engineer Regiment, said:
Sapper Quinsey was an outwardly calm, resolute and motivated young soldier. A social live wire and hugely popular across the regiment, he was rarely away from the centre of the action.
Professionally his approach reflected his infectious enthusiasm for life. As one of the few soldiers within my regiment to have completed the demanding class 1 electricians' course his trade skills were invaluable. He was hugely passionate about his trade and eager to put his new qualifications to good use in Afghanistan. We were expecting him to play a vital role maintaining the living and working conditions of British soldiers serving in southern Afghanistan. Tragically he has been denied this opportunity.
This has been a traumatic time and the regiment and I are devastated to have lost such a fine and promising soldier. It is with greatest sympathy that I extend my sincere and heartfelt condolences to Mark's family and friends for their irreplaceable loss.
Major Darren Woods, Officer Commanding 25 Field Squadron, said:
The death of Sapper Quinsey has dealt a heavy blow to the squadron, many of whom have already deployed to Afghanistan. To lose such a charismatic young soldier in the prime of his life has been a tragedy of immeasurable magnitude.
I have known Sapper Quinsey for almost two years and in that time have never found him without a positive word or the ability to make light of any situation. His wide circle of friends pays testimony to his popularity. As a soldier he was committed to achieving the best he could in all areas. In particular he was an accomplished tradesman who new that his work could and would make a difference to the daily lives of his friends and comrades on operations. This was always Mark's motivation.
My last and perhaps abiding memory of Sapper Quinsey will be him helping the second-in-command work late to complete the final deployment preparations to send the squadron on operations. It was neither Mark's role nor responsibility, but he did it and did it well. That was his way; no complaints, just get it done. He will be sorely missed.
Our thoughts and deepest sympathies are now with Mark's family throughout this period and into what will undoubtedly be a difficult time ahead.
Lieutenant Chris Smith, 2 Troop Commander 25 Field Squadron, said:
Sapper Quinsey was a humorous and willing soldier. He had a dry sense of humour and a thick brummie accent making him stand out from the crowd. Unfortunately, I did not have the chance to get to know him as well as I would have hoped as he had recently returned to the troop having completed his electricians' training.
He instantly threw himself back into troop life, both socially and professionally; keen to learn all the skills he needed for our deployment to Afghanistan this summer. In the short time I knew him I enjoyed working with him immensely; he was impossible not to like. I, and the Troop, send our sincere condolences to Sapper Quinsey's family in Birmingham.
Warrant Officer Class 2 (Squadron Sergeant Major) Paul Dixon said:
If you ever needed a steady hand to crew the ship Mark was your man. He could and would turn his hand to most things. Yet, at the end of the working day, he would always be at the front, immaculate appearance, ready to party and charm the ladies with a bit of his brummie banter.
Sapper Sean Pocock, 2 Troop, 25 Field Squadron, said:
The thing is, he wasn't just my friend in the Army, he was a friend from back home in Birmingham. It's hard to believe he won't be around anymore. He will be sorely missed by me and his comrades around him, within our troop especially.
Sapper Andrew Sharples, 2 Troop, 25 Field Squadron, said:
Mark Quinsey was a good friend of mine, I used to share a room with him back at camp and used to weight-train with him now and again. I can't believe this has happened. My deepest sorrows go out to Mark's family, he will be greatly missed by all in the Troop and Squadron.
Brigadier Tim Radford, Commander of 19 Light Brigade, said:
My thoughts and condolences go to all the families who have suffered such dreadful losses and to those who have been injured in this appalling incident.
The two young Royal Engineers from 19 Light Brigade, although based in Northern Ireland, were about to deploy to Afghanistan for 6 months as part of Task Force Helmand. These brave and dedicated men typify the professional and selfless nature of the Armed Forces. We will cherish their memory.
General Sir Richard Dannatt, Chief of the General Staff, said:
I am deeply shocked and angered by the attack in County Antrim on Saturday night. The peaceful garrison life so enjoyed by the soldiers and families of 38 Engineer Regiment has been shattered by this most tragic event, which is especially distressing as the regiment begins its deployment to Afghanistan.
I offer the families and friends of those affected my heartfelt condolences and support.
Defence Secretary John Hutton said:
Sappers Mark Quinsey and Patrick Azimkar were young men who had trained hard and were on the verge of deploying to Afghanistan. By all accounts they were promising soldiers and had already achieved a good deal in their careers to date. My thoughts and sympathies are with their families and friends at this difficult time.
Published 9 March 2009