Sapper Mark Antony Smith killed in Afghanistan
It is with sadness that the Ministry of Defence must confirm that Sapper Mark Antony Smith, from 36 Engineer Regiment, serving with the Counter-IED Task Force, was killed in Afghanistan on Monday 26 July 2010.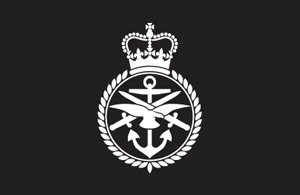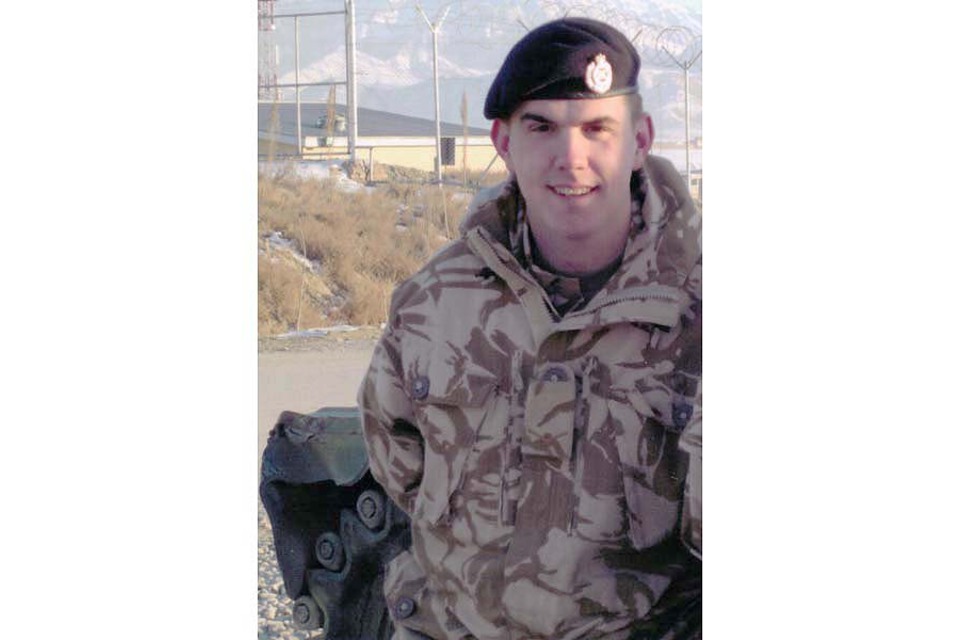 On 26 July Sapper Smith and his search team deployed in support of the 40 Commando Royal Marines Battle Group, Combined Force Sangin.
The team was conducting an improvised explosive device clearance operation in order to enable a joint UK-Afghan operation to improve Afghan district and provincial government influence and security in the area around the Sangin district centre.
Whilst elements of the clearance team were moving into position, a smoke screen was requested to enable their movement.
As this was being undertaken, initial reports suggest that one of the smoke shells may have fallen short of its intended target, tragically killing Sapper Smith.
Sapper Mark Antony Smith
Sapper Mark Antony Smith was 26 years old and from Swanley in Kent. He enlisted into the Corps of Royal Engineers in June 2001 and, following training as a Combat Engineer and trade training as a Communications and Information Systems Operator, he was posted to 36 Engineer Regiment in December 2002.
He deployed to Iraq in 2003 and deployed on his first tour to Afghanistan in 2007. In April 2010 he volunteered for a second tour to Afghanistan on Operation HERRICK 12, having successfully completed the Royal Engineer Search Course.
Sapper Smith was a member of the Joint Force Explosive Ordnance Disposal Group, part of the Counter-Improvised Explosive Device Task Force. His role was as a searcher in a Royal Engineer Search Team.
A close friend has made the following statement on behalf of Sapper Smith's family:
Mark Smith, fondly known by his friends as 'Smit' and Army colleagues as 'Smudge', was truly unique. His cheeky grin could light up a room and his zest for life was an inspiration to us all. His friendship and loyalty to those closest to him knew no bounds and I am truly honoured to have called him my friend.
Smit will be greatly missed but it is difficult to think of him without smiling as he had a unique ability to lift anyone from the most sombre of moods and was always the life and soul of the party. He loved his Army life and his courage and bravery, all inspiring. Mark was a loveable rogue and the world will certainly be a sadder place without him.
Lieutenant Colonel David Southall, Royal Engineers, Commanding Officer, Counter-Improvised Explosive Device (C-IED) Task Force, said:
Sapper Mark Smith, or Smudge to his friends, was one of life's real characters. A scruffy, loveable wheeler-dealer, he was often near to, but never seemingly the cause of, endless mischief. Big in character and big in heart, he'd charm his way out of the stickiest of situations and we loved him for it. Having served the Corps for eight years, Smudge volunteered for a second tour in Afghanistan as part of a C-IED Search Team.
He plied his trade daily, hunting out IEDs in the most deadly of areas. As an accomplished senior Sapper the younger lads relied much on his presence; his sharp eye and quick wit sustained them all through thick and thin. Mark's death, a tragic accident, has shocked us all.
He leaves behind his mother and brother whose grief we share at this most difficult of times.
Lieutenant Colonel Simon Hulme, Royal Engineers, Commanding Officer, 36 Engineer Regiment, said:
Sapper Mark Smith formally joined 36 Engineer Regiment in December 2002 and it is fair to say that he made an immediate and lasting impression. The phrase 'real character' has been used so often that it has begun to sound banal, yet in the case of Sapper Smith it could not have greater resonance. Here was a man who truly lived life to the full.
He had an unrivalled wit and sense of humour; few within the chain of command escaped his proportionally-measured acerbic wit. During his deployment to a remote task site in the Isle of Skye in January 2009 he sent regular video diaries that could have graced any television comedy programme.
What is beyond question is that all he did was done with a spirit of fun, energy and without any trace of guile or malice.
Despite working within the rather niche communications stream within his squadron, his character and soldierly capability ensured that he had an enormous profile across all areas within the regiment and it came as no surprise that he so readily accepted his new role as a Royal Engineer Search Team member.
A more popular and respected member of his peer group would be hard to find, and our thoughts at this difficult time are with all of his family and friends who will feel the loss of this very special individual most keenly.
Captain Robert Durnford, Second-in-Command, Joint Force Explosive Ordnance Disposal Group, said:
The Joint Force Explosive Ordnance Disposal Group has once again sadly lost another member in Sapper Mark Smith. From Swanley, in Kent, he deployed as part of the Joint Force Explosive Ordnance Disposal Group in March 2010 and was killed in action on 26 July 2010 at the age of 26.
Sapper Smith was an extremely reliable and trustworthy individual who had volunteered for a second tour of Afghanistan as a searcher. His previous experience stood him in good stead and meant he was respected amongst both his peers and superiors.
He was inevitably the first to volunteer for any task, and would then never disappoint with both his competence and thoroughness. As a member of a Royal Engineer Search Team he was constantly searching in areas where it was highly likely to find improvised explosive devices, and throughout he maintained a calm demeanour and ease that belied the dangerous nature of his role. A popular man amongst our tight-knit community, his loss is felt by all.
Our thoughts and sincere condolences are with his mother Helen, brother Shane, and the rest of his family and friends.
Lieutenant Alexander Findlay, Troop Commander, 36 Engineer Regiment, said:
Smudge was quite a character. He reminded me of a young 'Del Boy', although in reality he was far more reliable and a lot better looking. Apparently he seemed to get himself into tricky situations but had the gift of the gab to get himself out.
To the core he was a decent bloke; kind, friendly and easy to get along with. Sapper Smith, it was a true pleasure to have worked with you and a privilege to have been your Troop Commander. Rest in peace.
Corporal Wayne Hyams, 36 Engineer Regiment, said:
Sapper Mark Smith was a man larger than life, putting himself before others all the time. If anyone was feeling down, you could always rely on Mark to put a smile on their face with a witty comment in his cockney accent. Mark was a man that was never afraid to get stuck into a job.
He proved this many times whilst on operations in Afghanistan, searching his way through areas with known IEDs, which many would refuse straight away.
However, Mark got stuck straight in and did the job with a smile. Smudge, you were a good friend; I am grateful to have known you, life will not be the same without you around. Rest in peace. My thoughts go out to Mark's friends and family at this extremely difficult time.
Sapper Daniel Stuart, 36 Engineer Regiment, said:
He was my friend, my brother, a legend. I can't believe he's gone. He would always talk himself out of trouble and never stopped smiling. He was always there when I needed him.
He always stood up for what he believed in, even if that meant supporting Tottenham. I believed in him and trusted him and I'm never going to forget him. It's not fair that he's gone - I bet he's already on the drink wherever he is! I love him, I miss him, and I'll see him some day.
Sapper Dean King, 36 Engineer Regiment, said:
Smudge was awesome. Although I'd only known him for about a year he was always a big man in the regiment. I can still hear him now shouting 'Smudge's ball' as loud as he could, scaring anyone away whilst playing football.
He was an amazing guy, always happy, never letting anything get him down and he always had a smile. He loved the Army and life on tour, especially being able to cheat his way through a game of euchre. We have all lost a friend in this and the big guy will be missed by all. Rest in peace, you will always be a legend to me.
Secretary of State for Defence, Dr Liam Fox, said:
Sapper Mark Smith was a brave and dedicated solider who was willing to put himself in harm's way to ensure the safety of others. It is clear from the tributes that he was a big character who always left a smile on the faces of those that he worked with.
I extend my deepest sympathies to his family, loved ones and those who served with him in 36 Engineer Regiment.
Published 28 July 2010