Sapper Jordan Rossi killed in Afghanistan
It is with sadness that the Ministry of Defence must confirm that Sapper Jordan Rossi of 25 Field Squadron, 38 Engineer Regiment, was killed in Afghanistan on Saturday 23 May 2009.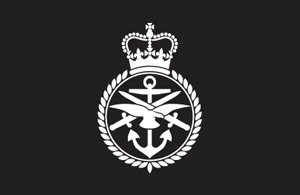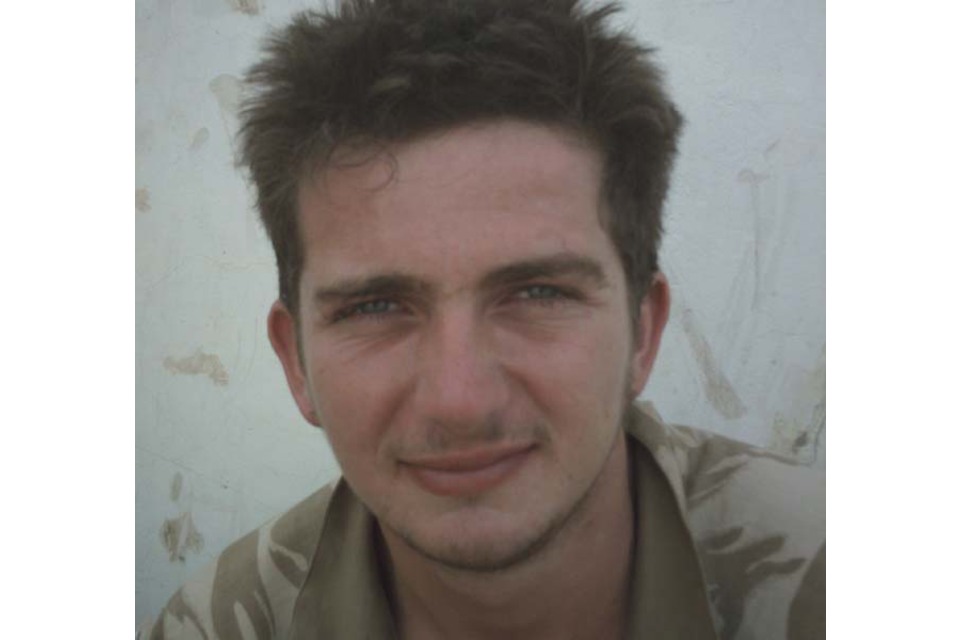 Sapper Rossi was killed following an explosion near Sangin in Helmand province.
He was part of a Royal Engineers Search Team embedded in the Joint Force Explosive Ordnance Disposal Group providing close support to 2nd Battalion The Rifles Battle Group, and was working in an operation to clear improvised explosive devices that were posing a lethal threat to both British forces and the local Afghan population.
Despite his significant determination to survive the explosion and the heroic efforts of his team mates and the Medical Emergency Response Team, Sapper Rossi was pronounced dead soon after arrival at the UK hospital in Camp Bastion.
Sapper Jordan Rossi
Sapper Rossi was aged 22 and came from West Yorkshire. He joined the Royal Engineers on 6 June 2006 and following his basic recruit training he attended further courses to qualify as both a Combat Engineer and a Military Engineer Bricklayer and Concreter.
Posted in October 2007 to 38 Engineer Regiment, Ripon, North Yorkshire, he completed a construction task in Northern Ireland and then deployed to Kenya in support of 3rd Battalion The Royal Regiment of Scotland (The Black Watch) Battle Group. On return to the UK he participated in the regimental move to a new permanent base at Massereene Barracks, Antrim, Northern Ireland.
Following a period of intense training Sapper Rossi, or simply 'Rossi' as he was known to most of his friends, deployed to Afghanistan as an Advanced Searcher within the Joint Force Explosive Ordnance Disposal Group. His role was to support improvised explosive device disposal operations and provide a high assurance search capability to Task Force Helmand; a role in which he thrived immensely.
Sapper Rossi's mother, Mrs Theresa Rossi, said:
I have just lost my precious fun-loving son. He was doing a job he loved and was proud to be a soldier. He was a tremendous son, grandson, brother, uncle and friend. There will be a big void in all our lives.
Lieutenant Colonel Roger Lewis, Commanding Officer 38 Engineer Regiment and Commander Joint Force Engineer Task Force Helmand, said:
Sapper Jordan Rossi was a hardworking, professional soldier with a natural ability to relate to others. Full of character, his outgoing personality and ever present humour touched the lives of everyone he met. He was a fantastic soldier, a regimental personality and I enjoyed his comradeship immensely.
Always warm and welcoming Rossi was a loyal friend, doting uncle and loving boyfriend. He was blessed with an uncanny ability to bring out the best in others and will be sorely missed by all of us who were privileged to know him.
Major Eldon Millar, Officer Commanding Joint Force Explosive Ordnance Disposal Group, said:
Sapper Jordan Rossi was an exuberant and fun-loving soldier, full of pranks and fun yet also a man of character, courage, strength and loyalty; he made an instant and lasting impression on all those he met. Despite only having served with the Joint Force Explosive Ordnance Disposal Group for a relatively short period he was already one of our stars; his infectious sense of humour and 'can do' attitude making him a friend to all.
With an insatiable enthusiasm for life and considerable professional ability Rossi made an instant impact in our close-knit team. Robust and capable, with maturity beyond his years, he was thriving in the operational environment of southern Afghanistan. Always willing to shoulder additional responsibility and weight, he epitomised the very essence of a Royal Engineer.
The death of Sapper Rossi has come as a heavy blow to the Joint Force Explosive Ordnance Disposal Group and I am personally devastated to have lost such a fine man in the prime of his life. It is with the greatest sympathy that we extend our sincere and heartfelt condolences to his family, 25 Field Squadron, and his wide circle of friends for their irreplaceable loss.
I pray that they may find some solace in the way in which he excelled in his profession and the benefit to many which has come about through knowing him - we have been fortunate to have had him amongst us. We will remember him with great admiration and humour, focus on our task, and continue the vital work that he died conducting.
Staff Sergeant Chris Oldfield, Royal Engineer Search Advisor - Sangin, said:
Rossi's character, smile, wit and endless sarcasm never failed to bring a smile to mine and everybody else's faces. He will forever remain in my heart and mind. My thoughts go out to his family. If I could ever have the privilege of a son half the man that Rossi was, I would consider myself a very lucky man indeed.
Lance Corporal Andrew Hodgson, Second-in-Command Royal Engineer Search Team - Sangin, said:
The times Rossi and I spent together training for our role in Afghanistan were some of the best I've had. Working alongside him was like being in a family of brothers as opposed to a team of soldiers. He was one of the most loving, caring and sarcastic friends a soldier could ever wish for. I will always think of him as the brother I never had.
Sapper David Wall, fellow Royal Engineer Search Team member - Sangin, said:
Funny, hardworking and always willing to help, Rossi made the worst situations seem bearable. He always found a way to lift our spirits with a wisecrack, funny noise or daft facial expression. He was one in a million, a true friend. I feel proud to have known him.
Secretary of State for Defence John Hutton said:
It is clear from the tributes of his colleagues that Sapper Jordan Rossi was an outstanding young soldier with an infectious sense of humour who was thriving in the operational environment. He will be sorely missed and my thoughts and sympathies are with his family and friends at this terrible time.
Published 25 May 2009