Royal Marine Jonathan Holland killed in Afghanistan
It is with deep regret that the Ministry of Defence must confirm the death of Royal Marine Jonathan "Dutchy" Holland, from 45 Commando, in Afghanistan on Wednesday 21 February 2007.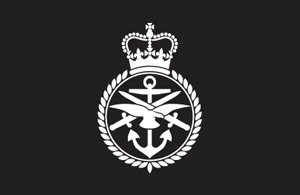 Marine Holland died as a result of injuries sustained from a mine strike, while on a routine patrol in the Sangin Valley, Helmand Province, Afghanistan.
Marine Jonathan Holland
Jonathan Holland was born on 15 December 1983. He joined the Royal Marines in 2002.
After passing out of Commando Training, Royal Marine Holland joined 45 Commando Royal Marines and at the time of his death he was the longest serving member of Whiskey Company, a fact of which he was extremely proud.
In 2003 he deployed on Operation FRESCO, fighting fires during the firemen's strike, before deploying on peace-keeping duties to Northern Ireland on Operation BANNER later that year. Following an injury, he became the Company Clerk for a period, during which he took part in exercises in the USA. He worked tremendously hard to regain full fitness and set his heart on deploying with his friends and colleagues to Afghanistan on Operation HERRICK in October 2006.
Marine Holland was an exceptional soldier, dedicated to his comrades and entirely at ease in the harsh environments in which he worked and trained. He was superb company; a gregarious, outgoing character, and extremely popular among those with whom he served. Above all, his ability to see the funny side of almost anything was legendary within his Company. Tough but compassionate, in Afghanistan he would often be found up late at night listening to the cares and concerns of the men with whom he lived so closely.
Brought up in Chorley, he was extremely close to his loving family. He adored his fiancee, Hayley, and was giving serious thought to leaving the Marines to spend more time with her and perhaps buying a house together.
Prior to joining the Royal Marines Jonathan had been very keen on martial arts, and still retained his love of the sport within the Corps. He enjoyed reading books on mixed martial arts in his spare time, and would often practice new moves or holds on his mates and brother.
Most of all, Marine Holland was a kind, unselfish man who was always there for those that needed him. He was immensely popular and well respected by all who were fortunate enough to be part of his life.
Royal Marine Holland's Commanding Officer, Lieutenant Colonel Duncan Dewar RM, said of him;
Marine Holland epitomised the exacting standards of professionalism that we aspire to within the Royal Marines.
"He set the very best of examples and was a truly loyal friend to many of the Marines within the Unit. His death has been deeply shocking and we are profoundly saddened by his loss.
"Our thoughts are very much with his family and friends at this extremely difficult time."
The Acting Commander of the UK Task Force, Colonel Ian Huntley said:
It is with deep regret that I must confirm the death of a Royal Marine during operations in Helmand.
Whilst the loss of a valued colleague is a severe blow, our immediate thoughts and prayers are with his family and friends, whose anguish must be immense. Our heartfelt condolences go out to them.
Despite the demanding circumstances and their sense of loss, our Marines continue to display their professionalism, determination and dedication in carrying out their duties in our area of operations in an exemplary fashion. This loss, though tragic, will not deflect us from our mission, rather it hardens our resolve.
Jonathan's mother, Bernadette, said:
The family is devastated by the news of Jonathan's death. He was a kind and caring lad who would do anything for anyone. He had a healthy appetite for all that life offered, he had a 'big heart', and a wonderful sense of humour. He loved his life in the Royal Marines and we were all so proud of him when he joined. He was planning to settle down with his fiancee and go into business with his younger brother.
"His death leaves a huge hole in our lives; his memory will live on with us and all who knew him. Our thoughts are with all his friends in 45 Commando who continue to serve in Afghanistan."
The family have asked that the media respect their privacy.
Defence Secretary Des Browne said:
I was extremely saddened to hear about the death of Royal Marine Holland yesterday, and my thoughts are with his family, friends and comrades at this time.
I am very proud of the incredible work that our Armed Forces are doing in Afghanistan to improve the lives of the Afghan people. Marine Holland made a vital contribution to this important mission.
Published 22 February 2007