Rifleman Paul Donnachie killed in Iraq
It is with great sadness that the Ministry of Defence must confirm the death of Rifleman Paul Donnachie of 2nd Battalion the Rifles in Iraq on Sunday 29 April 2007.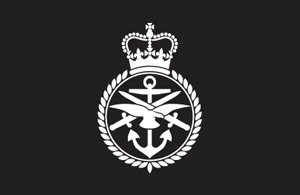 Rifleman Donnachie, aged 18, from Reading in Berkshire, was killed by small arms fire during a routine patrol in the Al Ashar district of Basra City at 0930hrs on Sunday 29 April 2007.
Rifleman Donnachie and other members of his patrol were taking part in an escorting patrol for a police training team. His role was to provide vital observation over the ground while the vehicles in his patrol were stationary.
It was while Rifleman Donnachie was dismounted and checking part of the patrol's route that he was shot by an opportunist gunman. Rifleman Donnachie was immediately evacuated to Basra Palace, but sadly he subsequently died from his injuries.
Rifleman Donnachie's family; mum and dad Anne and James and older sister Kelly, said:
Paul you were a wonderful son and brother, a credit to all of us. You always strived for what you wanted and what you wanted was to be part of the British Army. You have always made us very proud and you will never be forgotten. We love you and miss you so much. Take care my little sweetheart, love mum, dad and Kelly.
Rifleman Paul Donnachie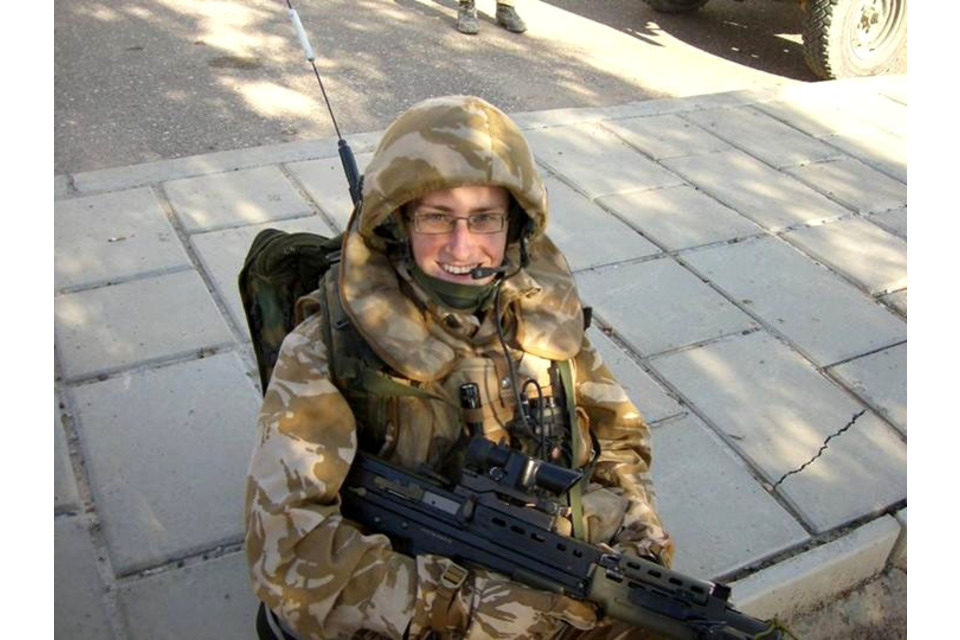 His Company Commander said:
Rifleman Donnachie, or 'Donny' as he was known to his mates, was the epitome of what it is to be professional. Born and bred in Reading, the Army was his life. He only arrived from training in December as a Royal Gloucestershire Berkshire and Wiltshire Light Infantry recruit.
All those who trained with him remember how studious he was. He'd absorb everything he was taught like a sponge - earning him the nickname 'Potter'. Out here in Basra City, he was one of those rare sorts that never complained whatever he was told to do; in fact he used to volunteer to go out on patrols. He never wanted to be away from where the action was. For an 18-year-old that's pretty impressive.
Rifleman Donnachie was no average Rifleman; brimming with confidence and a cheeky sense of humour. Despite having been involved at the front end of strike operations and numerous contacts against the enemy in Basra City, he had already volunteered to deploy to Afghanistan later this year. In his downtime between patrols he was becoming a dab hand at poker with his fellow riflemen thanks to a combination of his coolness and his intellect. It was almost impossible to ever get frustrated with Rifleman Donnachie; he just delivered the goods on time, every time and with a smile. He loved the Army, he loved the Rifles, and he died protecting those around him. His loss is tragic and he will be sorely missed by those who had the privilege of working with him. He really was the Best of British.
Corporal Farrell, his section commander, wrote:
Donny joined my team in January. Normally it's hard to get a new Rifleman, but within a week of his arrival I was sure I'd struck gold with Rifleman Donnachie. He'd do anything for anyone, and there's not much more I could really ask of a Rifleman. He was really coming out his shell, getting a bit cheeky, but he was the sort that would always get away with it, because he was so good at his job. I'll never forget what he did and that he died covering us on the ground.
Lance Corporal Robert Dobroczynski said:
I first met Rifleman 'Donny' Donnachie back in December when he joined 3 Platoon. I took an early interest in him as he was cap-badged Royal Gloucestershire Berkshire and Wiltshire Light Infantry. Over a short period of time he became one of the strongest members of the section, always happy to go on patrol and the first to get stuck in and get the job done. For his age, Rifleman Donnachie showed great mental maturity when faced with some pretty tough situations.
Rifleman Donnachie will be greatly missed by all that have had the pleasure to work with and know him. Remembered as a man with no enemies, only friends.
His friend, Rifleman Joseph Ciardini, said:
If I had to describe Donny in few words then I would use brave, random, funny and keen. Donny loved his job, was proud of what he was doing, and made the best of things. We will always remember you, and love you.
Lieutenant Colonel Justin Maciejewski MBE, Commanding Officer of 2nd Battalion The Rifles, said:
Rifleman Paul Donnachie was a wonderfully positive and committed Rifleman. His death to enemy action here in Basra is a bitter blow to all of us and a terrible loss. We are grieving the loss of a superb soldier who wanted to make a difference, and put himself in harms way to make Basrah a better place for Iraqis. He paid the ultimate sacrifice by laying down his life while protecting other members of his patrol. He loved his work and took great pride in it. We are so very proud of him and honoured to count him as one of our comrades. None of us here will ever forget him. He had such energy and humour. Our thoughts and our prayers are very much with Paul's family at this time of terrible and overwhelming grief.
Defence Secretary Des Browne said:
This is terrible news. As ever, my deepest sympathies are with Rifleman Donnachie's family, friends and comrades at this difficult time. Our forces face great risks as they go about their duties, and they do so with tremendous fortitude, grit and professionalism. Their efforts are not in vain, and I remain deeply indebted to all those who serve their country in pursuit of progress in Iraq.
Rifleman Donnachie's family's express wish is that they are left in peace as they prepare for the repatriation of Paul later this week and the Army would kindly ask that this is respected.
Published 30 April 2007