Rifleman Jonathon Allott of 3 RIFLES killed in Afghanistan
It is with deep regret that the Ministry of Defence has confirmed the death of Rifleman Jonathon Allott of 3rd Battalion The Rifles (3 RIFLES).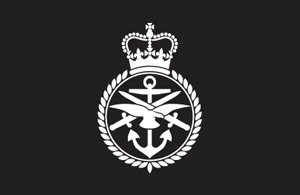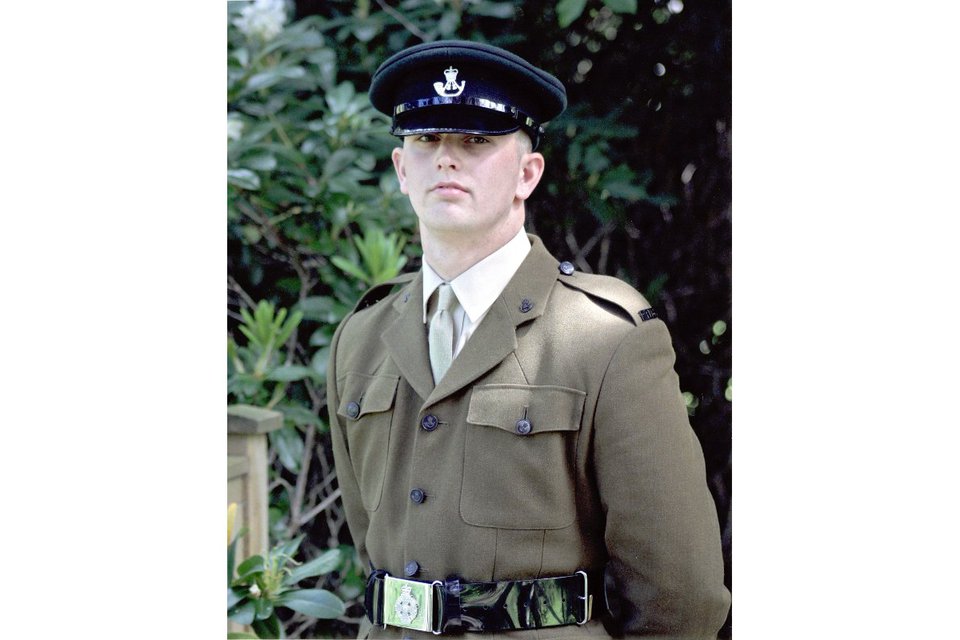 Rifleman Allott died from wounds received as a result of an explosion which occurred near Sangin, in Helmand province, during the morning of Friday 5 March 2010.
Rifleman Jonathon Allott
Jonathon Michael Allott was born in North Shields on 31 May 1990. He attended Kings High School in his home town of Bournemouth before becoming an apprentice bricklayer.
On 16 November 2008 he enlisted to join the Army and was sent for training at the Infantry Training Centre in Catterick, completing this at the end of May 2009. He joined 3rd Battalion The Rifles in Edinburgh in June 2009 and joined B Company for their pre-deployment training.
Rifleman Allott deployed to Sangin, Afghanistan, in September 2009 where he was employed as the front man in his patrol, responsible for clearing the ground of improvised explosive devices.
His platoon was working out of a patrol base in the centre of Sangin and, alongside their Afghan National Army partners, were providing security and reassurance to the local population.
Rifleman Allott died from his wounds following an IED blast whilst deployed on an operation to insert a new patrol base. He leaves behind his parents, two sisters and two brothers.
Rifleman Allott's family said:
Jonathon Michael Allott (Jonny) died a hero doing the job he loved - he will be sorely missed by the whole family and all who knew him. He had a wish that his brothers could have shared his experiences with him. Jonathon couldn't wait to get home and wear his medal with pride.
Lieutenant Colonel Nick Kitson, Commanding Officer, 3 RIFLES Battle Group, said:
Rifleman Jonathon Allott was an inspirational young man in so many ways. His warm and friendly nature endeared him to all whose path he crossed but belied the streak of steel that ran through him making him a true warrior.
"Having arrived with us some nine months ago, he had already made a name for himself as someone for whom nothing was too much trouble, whether it was taking time to talk to a fellow Rifleman or clearing the ground of deadly IEDs for his platoon to pass safely. There is no doubt that he had a promising future. This Battle Group has lost a respected brother-in-arms and our nation one of its very best sons.
Rifleman Allott died doing a job that he loved and for which he had a natural talent. Giving, determined and selfless, he was, with his fellow Riflemen, bringing security and development to the impoverished and oppressed locals of Sangin. For their tomorrow he gave his own.
"The Battle Group will miss him most keenly. His family and loved ones are very much in our thoughts and prayers. We know that they will remember him, as we do, with great pride, taking comfort from the memory of a courageous, smiling and promising young Rifleman."
Major James Richardson, Officer Commanding, B Company, 3 RIFLES, said:
Rifleman Allott had a manner that made you feel he had been around a bit longer than he had. He appeared in the company from Catterick with a gang of others, just as we started to ramp up for pre-deployment training.
"For some reason his name stuck. He was no natural athlete, no born leader, but I got a sense that he would be a really good Rifleman, just the sort of bloke I wanted to take on operations. And so it proved to be.
He was at the front of his section, a job only given to those that everybody trusts. He was an easy-going, quick-witted Bournemouth boy, a good counter to the northerners in his platoon, bags of confidence but not too much.
"I will never forget the look on his face when, in one of the patrol bases, I enquired after his contact lens resupply status - his mother had been on the phone.
He will be sorely missed by his mates in the platoon and the rest of the company. My thoughts and those of the rest of the company group are with his family at this time.
Lieutenant Dan Brown, Officer Commanding 4 Platoon, said:
Rifleman Allott epitomised the Rifleman's ethos; utterly professional, extremely capable and always thinking on his feet. Always smiling, I never once saw him in a mood; his infectious personality rubbed off on everyone within the platoon and strengthened the bond that his fellow Riflemen have.
"His dedication to our mission here in Sangin was undeniable. Even after long fire-fights with the insurgents, tired and weary, he always managed to keep a big smile on his face and speak to the local nationals, reassuring them of the security we deliver."
The sound of his laughter will surely be missed as will his beaming smile that lit up our little corner of Afghanistan. Our thoughts and prayers are with his family at this difficult time.
Warrant Officer Class 2 Paul Kelly, Company Serjeant Major, B Company, said:
Rifleman Allott was one for the future, a motivated, diligent and charismatic character who always had a smile for others. He exuded the self-confidence that all Riflemen aspire to have but it never spilled over to arrogance. He had the respect of not only his platoon but the company group through his relentless desire to clear safe routes through the heavily IED'd walkways of Sangin.
We as a company will continue with the spirit and courageousness that Rifleman Allott showed, until the baton is passed over, because I know that's how he would want us to continue.
His loss is a massive blow to the company but we all must spare a thought for his family; he leaves behind his parents Michael and Andrea, his sister Nikki, and his two brothers Daniel and Marc. Our thoughts are with them at this time.
Corporal Liam Raine, Section Commander, 2 Platoon, said of him:
You were one of the personalities of the platoon, you were a pleasure to work with, and it is a pleasure to call you my friend. You will be sadly missed and never forgotten.
Rifleman George Milner of 2 Platoon said:
Me and Jonny joined the battalion at the same time so straight away we got to know each other; everyone knows what it's like being the new lads so we stuck together, lucky enough we ended up in the same platoon, so that was good!
"Out here in Afghanistan we were barma men in the same section, we were like partners. When on patrol I loved hearing his voice behind me, the main thing I loved would be him saying 'Milly what shall we sing today?', then we would pick our song and sing away!
Jonny had a heart of gold. He went from a mate, to a best mate, to a brother. Everyone in the platoon loved him. He was an excellent soldier and was only going to get better, he will never be forgotten.
Rifleman Jordan du Maurier, 2 Platoon, said:
Jonny was a good mate, he had a strong personality and a great sense of humour, he would do anything for his friends and family and he would always watch your back. He is going to be missed by a lot of people and I just want to say that my heart goes out to his friends and family back home and that they stick together to get through this.
Rifleman Lee Francis, 2 Platoon, added:
Our friendship was short and sweet but one I will never forget. There will always be a place for you in my heart mate, RIP, miss you always.
Rifleman Galandou Goode, also of 2 Platoon, said:
I have known Jonny for a short while, but he was the sweetest bloke to know. He was a good bloke and a gentleman indeed. We're really going to miss you in our minds, thoughts and deeds. May God give you protection and guidance in the next world. We are going to miss you mate.
Rifleman Joshua Martin of 2 Platoon said:
Everyone liked Jonny, it was hard not to. He had a good sense of humour and an easy charm that made having a laugh with him effortless. He'd always go that extra mile for his mates. He loved the job and loved being a Rifleman. His courage, his professionalism, but most importantly his friendship, will be sorely missed. Rest in Peace Jonny.
Rifleman Ryan Scott, 2 Platoon, said:
Jonny mate, it's been a pleasure working with you, most of all it's been a pleasure to call you one of my good mates, sleep tight bud.
Rifleman Daniel Stead, 2 Platoon, said:
Jonny was a good soldier and also a good mate; we arrived at the battalion around the same time. He was fearless when it came to doing his job, but when it came to talking to the kids to win hearts and minds he was also good at that; he was always up for a laugh and never seemed to be in a bad mood. RIP mate.
Rifleman Leon Van Wyk of 2 Platoon said:
Jonny mate, it has been amazing working with you bro, you were a soldier that was always up to the task, your morale was always high and rubbed off on us easily. You were a top soldier and a great friend.
Secretary of State for Defence, Bob Ainsworth, said:
I was saddened to hear of the loss of Rifleman Jonathon Allott. He was clearly a dedicated and popular soldier who will be missed greatly by his colleagues.
"My thoughts and sympathies go out to his family and friends at this difficult time."
Published 7 March 2010