Rifleman Daniel Lee Coffey killed in Iraq
It is with deep regret that the Ministry of Defence must confirm the death of Rifleman Daniel Lee Coffey, from 10 Platoon, C Company, Second Battalion The Rifles, in Iraq on Tuesday 27 February 2007.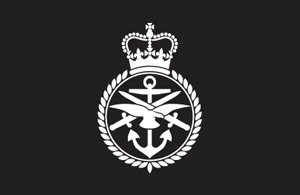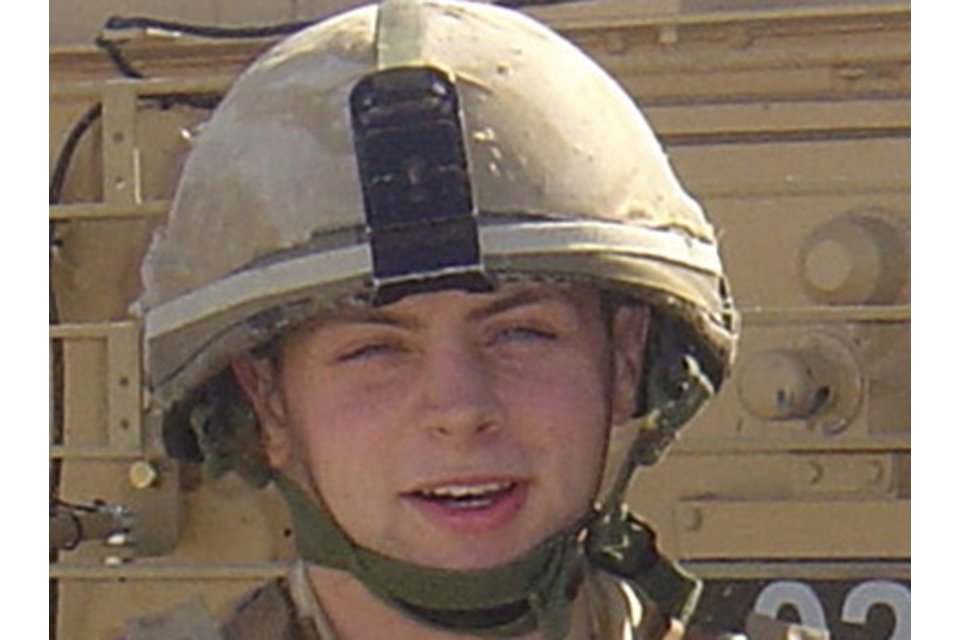 Rifleman Coffey, 21, died as a result of injuries sustained during a patrol in north Basra. He was returning to his base at the Shatt-Al-Arab Hotel after taking part in a task mentoring the Iraqi Police Service when his patrol was ambushed by two gunmen.
Rifleman Coffey was on top cover providing protection for the patrol vehicles when he came under small arms fire attack from the gunmen.
He was immediately evacuated by helicopter to a field hospital and despite the valiant efforts of medical staff and the provision of the best available medical care, he sadly died later in the day from his injuries.
Rifleman Daniel Lee Coffey
Rifleman Daniel Lee Coffey was born on 8 July 1985 in Exeter. He was single and leaves behind a loving family centred around Cullompton and Newcastle. Rfn Coffey enlisted into the army in August 2005. After completing his Combat Infantryman's Course at the Infantry Training Centre in Catterick where he won best shot, he was posted to The Devon and Dorset Light Infantry (DDLI) in February 2006.
He deployed with the DDLI to Iraq on Operation TELIC 8 between April and November 2006, operating out of the Shaibah Logistics Base on the outskirts of Basra City. He then almost immediately volunteered to serve in Iraq again, deploying to Basra City North with C Company Second Battalion The Rifles in January 2007.
Major Michael Foster-Brown, his Company Commander, said:
Rifleman Coffey was professional, enthusiastic and a reliable soldier with a bright future. He fitted in very quickly, winning everyone's respect and admiration, not least for his sense of humour and his enthusiasm for soldiering. He greatly enjoyed his new friendships in the Second Battalion The Rifles and he had asked for a permanent transfer to the battalion and wanted to come with the Company to Ballykinler. I fully supported his request - I told him we were always happy to have good men.
He was very fond of his family and used to delight in showing pictures on his mobile phone, in particular the newest edition to it, his six-month old brother. As well as his family in Devon, he spoke often about visiting his mother in Newcastle who, due to tours and spending time in Exeter near his father, he had not seen for a while.
He was patriotic, as evident by his vocal support for England in any sport and was a good football player. His nicknames included 'Beaney', named after Mr Bean the TV character and 'John' after a character with a similar surname in the film the Green Mile.
Rifleman Coffey had the qualities of a good rifleman: hard-working, thorough, quick-witted, brave, adventurous and with maybe just a hint of cheekiness. With these qualities he had strong potential for the future. We will miss him and we feel for his family.
Lieutenant Colonel Justin Maciejewski MBE, Commanding Officer The Second Battalion, The Rifles, added:
The death of Riflemen Coffey as a result of enemy action on 27th February represents a tragic loss to all Riflemen in the Second Battalion The Rifles. He lost his life protecting his fellow Riflemen in the dangerous environment of Basra City. He had only recently been posted into the Battalion but had quickly made his mark on C Company.
His sense of humour, his skill as a Rifleman and his enthusiasm for soldiering on operations in Iraq were clearly evident to all around him. The fact that he volunteered to return to Iraq for a second tour of duty only two months after having completed a seven month tour with his previous Regiment - The Devon and Dorset Light Infantry - is a humbling testament to his dedication and his selfless commitment to the service to his country.
As the first soldier of the Rifles to be killed in action, Rifleman Coffey occupies a unique place in our Regimental story. In death he is a shining example for all Riflemen who serve now and in future of what we hope to be as Riflemen. We are all proud as brother Riflemen to have served with him and our thoughts and prayers are with his family and close friends at this time of grief and sorrow.
Colour Sergeant Steve Brett, Rfn Coffey's Platoon Sergeant, also said:
Rifleman Coffey joined 10 Platoon in early January 2007. He fitted within the platoon straight away and was liked by his peers. A professional, reliable soldier with many qualities, his courage is unquestionable, volunteering for Operation TELIC 9 just after completing Operation TELIC 8 in November 2006. He will be greatly missed.
Rifleman Douglas Brady of 10 Platoon, who went through training with Rfn Coffey, said of his friend:
Dan was one of the best soldiers I have ever met and a loyal friend. If I was down he knew and would always get a smile out of me. We spent many times together in the dirt during attacks together and although we were scared he found humour in it.
"Whatever we did together he always made me laugh. He loved his family very much and always spoke highly of them. He was my best friend in the Army and I love him like a member of my family. He will always be in my memory."
Rifleman Ian Lewis of 11 Platoon served with him in the Devon and Dorset Light Infantry and moved to C Company, The Rifles with him:
Rifleman Coffey was the best friend I made in the Army. We got through Operation TELIC 8 together and the Infantry Training Centre. The one thing I will remember the most was his integrity and the way he never complained about anything he had to do. We had made plans to live together after the Army. One thing I know is true that I am going to miss him dearly. He is a big loss to the Army and to society.
Lance Corporal Harold Anderson, 11 Platoon, added:
He was a quiet bloke who took his job seriously and loved the Army. He was easy to get on with and knew what he was doing. The first time I met him after he arrived in theatre was when he was attached to my platoon for guard.
"He seemed rather quiet so I began to make conversation with him. First he was telling me about who he was in training with, then we talked about his name. A common one was 'Coffee, 2 please' and he found it funny.
He was telling me about the previous Operation TELIC, what he had done and what it was like. He told me he volunteered for this tour because it was what he joined the Army for and he loved it.
After getting to know him I realised that he was switched on and keen to learn. He made friends quickly and was seen as a team player. Just to think we have lost a good soldier is wrong. Most of all he was one of the boys, a Rifleman by heart.
Rifleman Thomas Thompson, 11 Platoon, also said:
He was a credit to work with. When people were down he always made them laugh.
Defence Secretary Des Browne said:
The death of Rifleman Coffey is deeply saddening. The fact that he volunteered for a second tour of duty, so shortly after returning from Iraq, is testament to his courage and devotion. I am sure he will be sorely missed by all those who knew him. My thoughts are with his family, friends and fellow soldiers at this difficult time.
Please note that Rifleman Coffey's family have requested privacy at this difficult time as they come to terms with their loss. We are grateful for the assistance of the media in this matter.
Published 28 February 2007