Rifleman Cyrus Thatcher killed in Afghanistan
It is with great sadness that the Ministry of Defence must confirm that Rifleman Cyrus Thatcher from 2nd Battalion The Rifles was killed in Afghanistan on Tuesday 2 June 2009.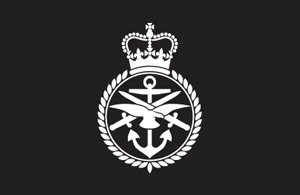 Rifleman Thatcher died as a result of an explosion whilst he was on a patrol near Gereshk in Helmand province.
Rifleman Cyrus Thatcher
Rifleman Thatcher, aged 19, joined 2nd Battalion The Rifles in December 2007 and deployed almost immediately to Salisbury Plain on a Battle Group exercise with 10 Platoon, C Company.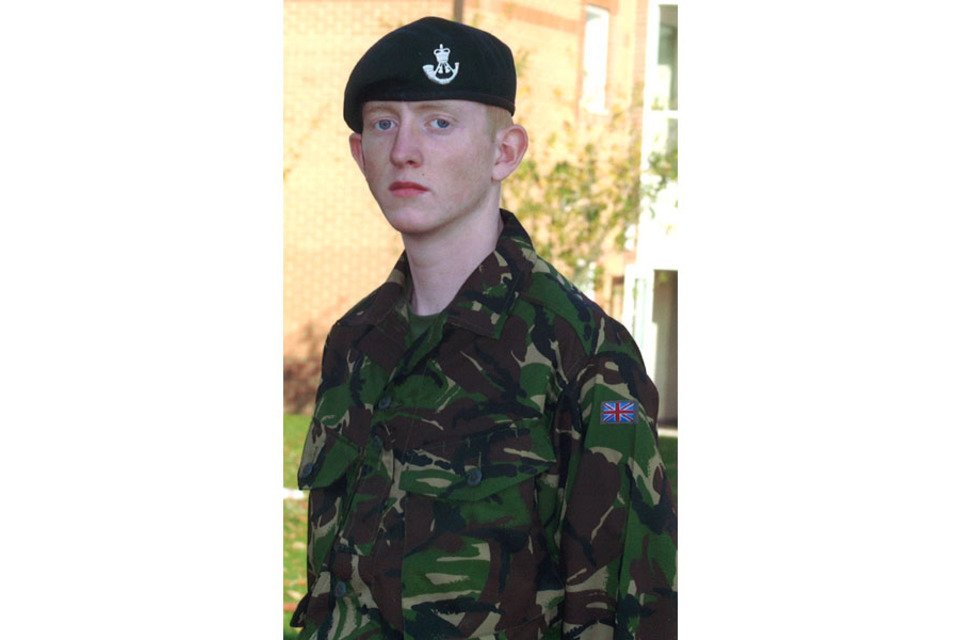 Even as a new and junior Rifleman, he showed great promise from the outset. He won a battalion award for valour at the end of the testing exercise for preventing a counter-attack during a particularly tricky operation clearing a wood block.
His all-round qualities were confirmed when Rifleman Thatcher was selected to go to the Infantry Training Centre in Catterick as a mentor to new recruits. He was an exemplary role model. In summer 2008 he deployed on his first operational tour to Kosovo on Operation VALERO, where he thrived. On return, he threw himself into pre-deployment training as his company prepared for Afghanistan.
Life was full-on and he was involved in every turn of the training wheel. He performed brilliantly on the Battle Group's final exercise before deployment. At a particularly difficult moment on the confirmatory exercise, he stood up as a section commander, leading his fellow Riflemen through a wood clearance with great confidence and skill.
He deployed in April 2009 to Afghanistan as a General Purpose Machine Gunner, a testament to his strength and fitness. He had already been identified as a potential section second-in-command. He had set his heart on promotion or joining the Sniper Platoon after Afghanistan; he would have excelled whichever path he took for, quite simply, Rifleman Thatcher was a Rifleman of immense promise.
Rifleman Thatcher came from Caversham in Reading. His passions were Manchester United, all things football, and spending time with his two brothers and his parents.
Rifleman Thatcher's parents, Robin and Helena, and brothers Zac and Steely, gave the following tribute:
Cyrus was a much-loved son and brother whose loss we will never recover from. He loved his job and was proud to serve his country. We will always be immensely proud of him. He will forever be in our hearts and minds.
Lieutenant Colonel Rob Thomson, Commanding Officer 2nd Battalion The Rifles, said:
Rifleman Thatcher was one of a tremendous gang of young Riflemen who joined us in between Iraq and Afghanistan. He had a heart for adventure; his prize for valour on our testing exercise back in February 2008, within three months of joining the battalion, was a tandem freefall jump from 12,000 feet.
As he received the prize, it was all he could do to utter that he hated aeroplanes - passionately so. To his huge credit, he jumped and, not only that, he ensured that his family was there to record the event for posterity. His grin when he returned to tell us all about it was a picture. And in Kosovo, his first operational tour, he thrived on the diversity of that country and the task in hand.
He was one of the very best - a real thinking Rifleman whose questions were always perceptive and on the money; those questions proved to me that his rivers ran deep. Less experienced than some but you would never have known. He was one of those few who genuinely had a rucksack full of potential.
He was fiercely proud of all he had achieved and was the live-wire in one of my strongest platoons. He lapped up the skills we require for this place and, under the most demanding of circumstances, he was standing tall. He knew he was making a difference for the benefit of the Afghan people.
As his Commanding Officer, I count it a privilege of the highest order to have known Rifleman Thatcher. His life was one of such promise and he is sorely missed. But I know that our sadness is nothing compared to that of his dearly loved and hugely supportive parents and proud brothers.
His family is right at the very centre of our prayers at this unimaginably difficult time. Rifleman Thatcher would have been the first to tell us to get back up 'on the ramparts' and that is where this Battle Group is and will remain.
Major Alastair Field, Officer Commanding C Company, said:
Rifleman Thatcher was an outstanding 19-year-old Rifleman who simmered with potential. Readily accepted and respected by all ranks, Rifleman Thatcher was arguably one of the best Riflemen in my Company. He had it all - a fit, strong and intelligent exterior and a caring but wicked sense of humour beneath. A ray of morale always shone through, whatever the weather and circumstances. No job was too tough. His Platoon, Company, Battalion and the wider British Army has lost a rising star and personality.
Lieutenant Paul Mervis, Officer Commanding 10 Platoon, said:
There are many good men out here but 'Thatch' was one of the best. The darker and colder the night, the bigger was his smile. The hotter and longer the day, the louder was his laugh. His sense of humour trumped all adversity, whether it was an infectious giggle when morale was low or a practical joke. He was always there to provide solace for the men.
His attributes as a soldier were exemplary. He had the world at his feet. He was on line for the next Junior NCO [Non-Commissioned Officer] cadre despite his age and experience. He was utterly reliable.
Perhaps what I saw more than others was his deeply caring and thoughtful nature. Whether it was giving or sharing his welfare parcels with his friends or the sympathy he showed for the local Afghans he met on patrol. We have lost a good man, one whom I will never forget.
Serjeant Leon Smith (spelling of sergeant with a 'j' is unique to The Rifles), Platoon Serjeant 10 Platoon, said:
Rifleman Thatcher was a ray of sunshine within 10 Platoon. Always giggling and joking, making the blokes smile. As a Rifleman, he was a pleasure to work with; reliable, trustworthy and giving others a hand when they needed it. The Junior NCOs could rely on him and, more so, me.
It would only be a matter of time on patrol, going firm in a compound, or on exercise somewhere in the UK, that you would hear his laugh - usually at a joke he had just cracked. I am going to miss that laugh and that Rifleman. Rest in Peace, my brother.
Lance Corporal Joe Ells, Section Commander, said:
Rifleman Thatcher came to my section and, almost from the start, he managed to combine real competence as a good, reliable soldier with a wicked sense of humour.
I have known him too long and have been through too much with him to open up now. All I want is that he is remembered for the laughter, the jokes and the rippings. You are a mate and will never be forgotten.
His friend Rifleman Stuart Elliot said:
It was an honour to have known Cyrus and to have fought with him on the battlefield. It won't be the same without him and I know his friends, family and loved ones will miss him greatly.
He was a great friend and never failed to keep morale high. Whenever times were hard, you could count on him to be cracking the jokes. He gave his life doing what he loved.
When he first joined the platoon, he was quiet and shy but it didn't take him long to show his true colours for the rascal he really was. He soon started the practical jokes and that is the way we will always remember him; his memory lives on - forever.
He made me promise that people would remember him the way he was, not to feel sorry for him but to remember the good times, the times he was always laughing and the jokes he made.
Goodbye my brother, rest well, for one day we will meet again to continue the jokes. Your friend, Elliott.
His friend Rifleman Francis Malou said:
I don't know where to start or what to say but what I know is that we will miss you a lot. We will never forget you, we will always remember you. You were more than just a friend in the platoon. You were always there when people felt down, you cared about people. You never wanted any return on the kindness you and your family provided.
When I wasn't receiving any parcels, your parents sent me some to keep me going. For that I thank you.
May your soul rest in peace, may God be with you. We will always love and remember you for who you really are. Mate, when we meet again, the fun will really begin. Goodbye 'Thatch' mate, it was an honour to know you.
Secretary of State for Defence, John Hutton, said:
It is clear from the tributes of his friends that Rifleman Thatcher was a capable and professional soldier with a great sense of humour and compassion. His abilities, commitment and bravery are evident. This is a sad loss for the Armed Forces, and I can only express my deepest sympathy to his grieving family.
Published 4 June 2009