Rifleman Adrian Sheldon of 2 RIFLES killed in Afghanistan
It is with great sadness that the Ministry of Defence has confirmed the death of Rifleman Adrian Sheldon of 2nd Battalion The Rifles.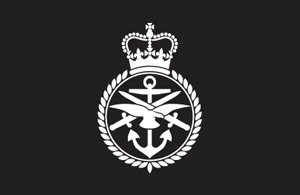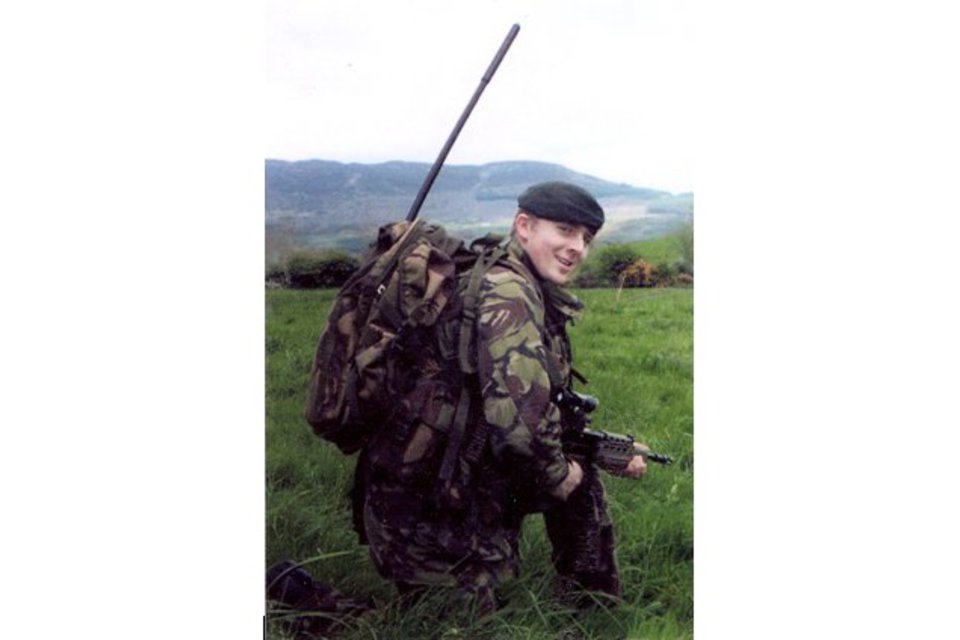 Rifleman Sheldon was killed in Afghanistan on the evening of Thursday 7 May 2009 as a result of an explosion when travelling in a Jackal vehicle near Sangin in Helmand province.
Rifleman Adrian Sheldon, 2nd Battalion The Rifles
Rifleman 'Shelly' Sheldon first joined the battalion in March 2001, having completed training at the Army Foundation College Harrogate and the Infantry Training Centre Catterick.
He served on operations in Sierra Leone, Northern Ireland, Kosovo and Iraq. He then left the Army, to try something else, and spent time working in IT recruitment and for a Driving Agency. But it soon became clear that life as a 'civvie' was not for him and he returned to the battalion in time to begin pre-deployment training for Afghanistan.
He served in 8 Platoon, the Fire Support Platoon in B Company, 2 RIFLES. A Rifleman first and foremost, he was an extremely well-qualified driver and got stuck into the task of learning the Jackal, the vehicle he was to drive in Afghanistan. He set about learning his new job at the double and with an enviable alacrity. When not driving the Jackal, he also took his place in a Rifle Section as Machine Gunner.
Rfn Sheldon came from Kirkby-in-Ashfield; he was a Mansfield lad. He was an avid Mansfield Town supporter and followed the 'Stags' from a young age. He also supported Manchester United - an unprecedented mix. He also enjoyed rugby, socialising with friends, and TV sports, especially darts.
Rfn Sheldon leaves behind his parents, Mark and Diane Sheldon, and his younger sister, Amy.
His family have released the following statement:
Adrian was our son, best mate, our hero; the light of our lives has gone out and never to be replaced.
Lieutenant Colonel Rob Thomson, Commanding Officer 2 RIFLES Battle Group North, said:
Rifleman Sheldon was one of those 'rocks' in my Fire Support Groups. Deeply experienced on operations and in life, he was an outstanding role model to all of us who count it a privilege to have served alongside him.
He was a master of his trade and, like his brother Riflemen, he was thriving here in North Helmand; he was at the very forefront of his company's operations to make a difference for the people of Afghanistan.
One of what I call my 'Mansfield gang', he was not a noisy Rifleman like some but there was an enviable depth and maturity to his character, which drew Riflemen of all ranks to him.
He is sorely missed. But I know that our grief is nothing compared to that which his devoted parents and sister will be enduring. They are firmly front and centre of our thoughts and prayers at this unimaginably difficult time.
His fellow Riflemen are back in action and I know that Rifleman Sheldon, such was his commitment, would have been the first to order the Bugle Major to 'Sound the Advance'.
Major Iain Moodie, Officer Commanding B Company, 2 RIFLES, said:
Rifleman Sheldon, although new to B Company, arrived back as an old friend to the battalion and quickly settled in. His quiet, self-effacing manner and cheeky grin often masked his maturity, experience and wisdom, but never his dry sense of humour.
He was a hugely experienced Rifleman - in support weapons, as a driver, and in life. He slipped back into soldiering naturally after his short stint in 'civvie street', as if he was back home. He relished the challenge of operating in Afghanistan and loved being surrounded by fellow Riflemen.
He was a hugely competent and experienced driver, as well as a Machine Gunner when on foot. His calmness under pressure and steady hand was always welcome to the more junior members of the company.
His quick and dry wit underpinned everything and it was always great fun to be in his presence. No matter what the rank, a quick-fire ribbing and a big grin was always the approach from him.
We are all grieving in FOB [Forward Operating Base] Inkerman with him gone - we have lost a brother. But what we are feeling, we know, is nothing compared to that which his family are going through.
Our thoughts and prayers are with his parents and sister during this tragic time. Tomorrow we will go on with our mission, mindful of our tragic loss, but galvanised to do the job we have been sent here to do. We do this with the knowledge that Shelly would have wanted it no other way.
Colour Serjeant Bell, Fire Support Group (FSG) Second-in-Command, B Company, 2 RIFLES, said:
I was very fortunate to serve with Shelly on Op TELIC 2 in Iraq. He was an excellent soldier who relished the challenge of operations, surrounded by his mates.
He left the Army but soon re-enlisted, and, fortunately for us, civvie-street did not remove his dry sense of humour. Shelly was great for keeping up morale with his dry sense of humour and he was never shy of cracking jokes.
In addition to his quick wit, he was very quick to get to work and understood the seriousness of our job. His experience meant that he was an 'old hand' and his judgement and common-sense approach was respected by all. His death has come as a massive blow to the platoon.
We all grieve the death of a great friend, a soldier, but, more so, a brother Rifleman.
Once a Rifleman, always a Rifleman - Swift and Bold.
Second Lieutenant Tom Parry, Platoon Commander, B Company, 2 RIFLES, said:
Rifleman Sheldon was a much loved member of the Fire Support Platoon. He was a professional soldier and team player.
Shelly had seen operational experience in Sierra Leone, Northern Ireland, Kosovo, Iraq, and most recently in Forward Operating Base Inkerman, Afghanistan. His experience and sense of humour rubbed off on those within the platoon and he could always be depended upon to get the job done.
Rifleman Sheldon was a strong member of Two Section, carrying the Light Machine Gun for many hours on numerous patrols into the Green Zone. He was called on for his Jackal driving experience when out on desert patrols. I remember teasing Shelly as he was preparing the vehicle for patrol and he always had some banter to throw back.
Rifleman Sheldon was a friend to me, and considered a best friend by many of the men of the FSG. He will be sorely missed but never forgotten. Swift and Bold.
Corporal Williams, Section Commander, FSG, B Company, 2 RIFLES, added:
The tragic and untimely death of Rifleman Sheldon has left a hole in our section which cannot be replaced, either as a man or as a soldier.
Intelligent, quick-witted and highly capable, Shelly was equally loved and respected throughout the platoon. His abilities, character and willingness to laugh at the absurdities of life made him a joy to serve with and means that he will be deeply missed by us all.
Our thoughts and prayers go out to his family at this difficult time.
Rfn Baleisuva, FSG, B Company, 2 RIFLES, said:
Rifleman Sheldon was a very good and kind person to know. He always made everyone laugh and, no matter how hard the times, he always saw the funny side of it.
We often had a can of pop after a patrol and talked about life out here. Everyone who was on the ground with him is affected by his death and we did all we could to get him out safely into more qualified care. I still have his can of pop.
Shelly, we will always remember you and remember that you are a Chosen Man. God Bless you.
Let everything that has breath praise the Lord - Psalm 150:6.
Captain Al Davis, B Company, 2 RIFLES, said:
For the short period I knew Rifleman Sheldon he was a quiet, considered but a whole-hearted soldier. He was extremely popular within the platoon due to his selfless loyalty and cheerful temperament in all that he did.
He was utterly dependable whatever the task and relished the new challenge of becoming a Jackal driver prior to deploying with B Company on Op HERRICK 10. It was a role for which he showed great aptitude and understanding.
Never overtly ambitious, a reflection of his gentle nature, he embodied the commitment and steadfast maturity of a senior Rifleman within the Fire Support Group. Rifleman Sheldon was his own man, true to the ethos of our regiment where individual thought is praised and greatly encouraged.
He will be forever remembered as a devoted and loyal son to a loving platoon and regiment. Our thoughts and prayers now rest with his family back home.
Brigadier Tim Radford, Commander of Task Force Helmand, said:
It has been a very sad day and we have lost some dear friends and colleagues; all of them brave, committed and professional soldiers. They epitomise all the men and women who serve within my Task Force. We will each take some quiet moments to honour those who have died and then we will carry on with our tasks.
These attacks were indiscriminate and unco-ordinated and serve only to harden our determination and resolve.
Defence Secretary John Hutton said:
Rifleman Adrian Sheldon was a popular and valued member of 2nd Battalion The Rifles. It is clear to me that he was a brave, versatile and committed Rifleman, a sharp and fun-loving friend, and a cherished son and brother.
This sad loss will be felt by many, and my thoughts are with his parents Mark and Diane, his sister Amy, and his friends and colleagues.
Published 9 May 2009