Rifleman Aaron Lincoln killed in Iraq
It is with deep sadness that the Ministry of Defence must confirm the death of Rifleman Aaron Lincoln, of the 2nd Battalion, The Rifles in Basra City, Iraq on Monday 2 April 2007.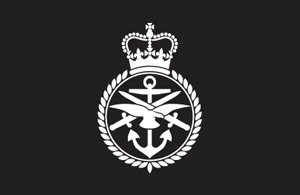 Rifleman Lincoln, aged 18, died as a result of injuries sustained during a patrol. Rifleman Lincoln's platoon was conducting a security patrol close to Basra Palace, a British Army base in Basra, when a gunman opened fire on part of the patrol. His team was tasked to conduct a follow-up onto the suspected firing point but, as the team attempted to gain access to the building, shots were fired from a different direction.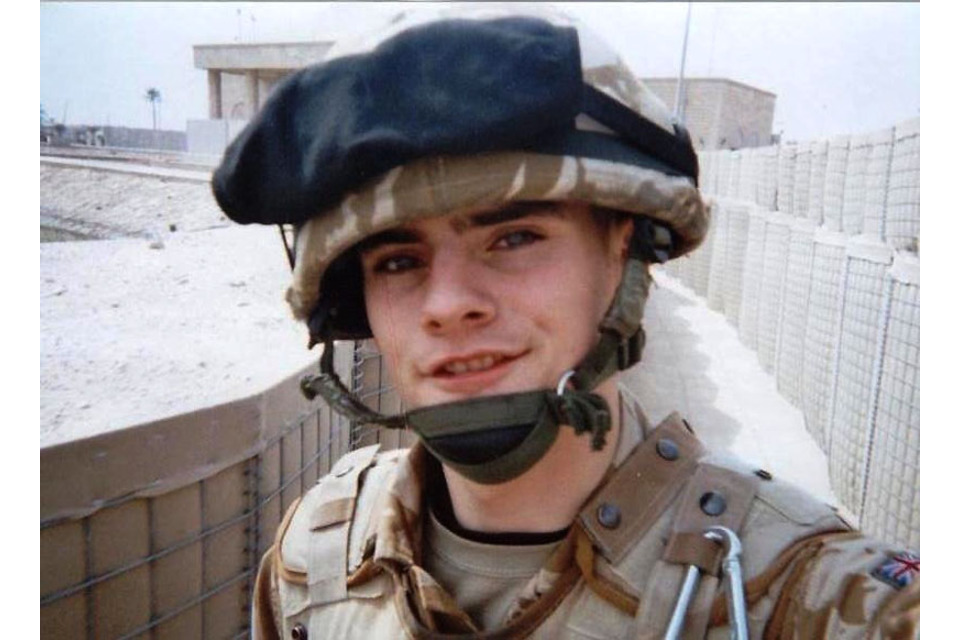 Rifleman Lincoln was hit by small arms fire and was immediately evacuated to Basra Palace and then to the field hospital at Basra Air Station for further medical treatment, but sadly he died of his injuries.
Rifleman Aaron Lincoln
From Durham, Rifleman Aaron Lincoln was born on 30 November 1988. His grandfather had served in the Army and it was Rifleman Lincoln's wish to follow in his footsteps. He completed his basic training at Catterick in July 2006 before joining the 2nd Battalion the Rifles in Weeton.
Lieutenant Colonel JCW Maciejewski MBE, Commanding Officer the 2nd Battalion The Rifles, said:
The death of Rifleman Aaron Lincoln to enemy action in Basra City on 2nd April 2007 is a tragic loss to all Riflemen. He was a wonderful young Rifleman: enthusiastic, caring and committed. We are all conscious at this time that our grief and mourning are but a pale reflection of the devastating sense of loss that his family and loved ones are living through now. Our prayers are with his parents and his family.
Rifleman Lincoln loved soldiering and was very good at it; he represents a tradition of soldiering that has very deep roots in County Durham. He was so conscious of where he was from and also of his own family tradition of service in the Army. I was struck by this when I met him on his arrival in the Battalion. In a society that often seems so obsessed with self, money, and celebrity Rifleman Lincoln's short life amounted to something much more profound. He lived for service to his country and his mates.
"He lived a life of courage, loyalty, and selfless commitment to others. Ultimately he sacrificed his life for his friends. He died following up an attack on one of his platoon in which a fellow Rifleman was wounded. In the grief we are all feeling at this time we know that Aaron Lincoln, in his short life, represented and lived by values of substance in stark contrast to a world that in many aspects has embraced what is trivial. We are so very proud to have served with him and to count him as a brother Rifleman. He stood out."
Major AR Baring, his Company Commander, said:
Rifleman Lincoln deployed to Iraq in January 2007, soon after his 18th birthday. Young as he was, Rifleman Lincoln came across as noticeably sturdy, composed and straight talking; he was, after all, from Durham. Originally enlisted as a Light Infantryman, Rifleman Lincoln was fiercely proud of his family heritage with the Durham Light Infantry. He was pleased to be with the Rifles - especially when he saw the new cap badge, which is similar to the Durham Light Infantry cap badge - and he was hoping to become a bugler.
Rifleman Lincoln had already made his mark in the company as an incredibly keen and professional soldier of great promise. He had demonstrated exemplary courage, discipline and fortitude throughout this most challenging of tours and had already volunteered for a tour in Afghanistan next year.
Captain JPG Mills, his Platoon Commander, said:
Rifleman Aaron Lincoln was a motivated young man and a thoroughly professional soldier. He approached each challenge with a positive attitude and a determined frame of mind; nothing was too much for him. He began his time with us as a quiet lad from County Durham, straight out of depot and grew through his training and time in Iraq into a popular, central figure in the Platoon. He was quick witted and straight talking. He will be sorely missed.
Rifleman Taylor, A Company, said:
Aaron Lincoln, or Lincs as he was known to us, was a cheeky guy who knew how to enjoy a joke or wind up. He loved the Army and was really enjoying his time in Iraq. I knew him from County Durham, where we met over a dispute about a shopping trolley one day! His passion in life, as well as the Army, was for Newcastle United FC and I will remember going to St James's Park with him and remember him proudly as a friend.
Rifleman Screech, A Company, said:
Aaron followed his grandfather's service with the Durham Light Infantry by joining up at the same time as me last year. I know how proud he was because of his knowledge of the Light Infantry Regimental history, far better than my own. I remember Lincs though for not being very good at ironing his uniform! Something I had to do in return for him polishing boots our. We planned to become buglers together in The Rifles and I will miss our nights out together in Durham.
Rifleman Lincoln's family have issued the following statement:
Peter and Karen are devastated at the loss of their wonderful son Aaron, who will be missed dearly by all his family and friends.
Since being a boy, all he ever wanted to do was join the Army, make his mam and dad proud, and he did that and more. He is a hero to us all.
Defence Secretary Des Browne said:
Rifleman Lincoln's family and comrades are in my thoughts and have all my sympathy on this sad day. He died defending our country and bringing peace to Iraq, and I am sure such a promising young soldier will be deeply missed by all those who served with him.
Published 3 April 2007