Ranger Justin James Cupples killed in Afghanistan
It is with deep regret that the Ministry of Defence must confirm the death of Ranger Justin James Cupples of 1st Battalion The Royal Irish Regiment (1 R IRISH) on Thursday 4 September 2008 in southern Afghanistan.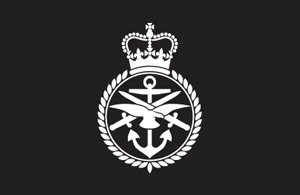 Ranger Cupples, aged 29, was killed early on Thursday 4th September 2008 while on a foot patrol in Sangin town, northern Helmand. At 0710 hours local time, while moving through the town with 7 Platoon, Ranger Company, 1 R IRISH, an improvised explosive device detonated severely injuring Ranger Cupples.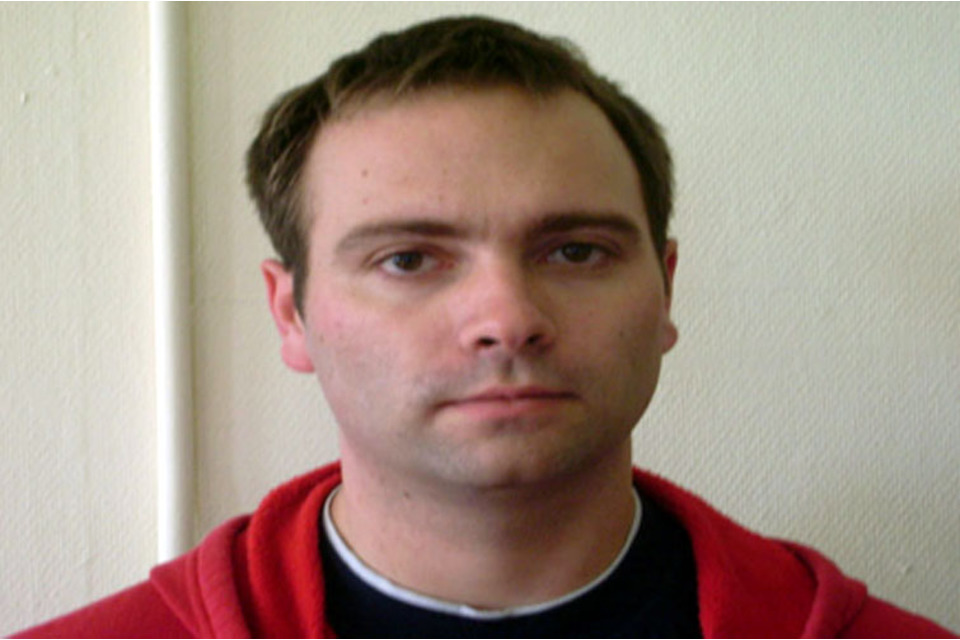 Despite the best efforts of his colleagues who administered medical assistance, Ranger Cupples died as a result of his wounds. His body was swiftly repatriated to Camp Bastion hospital where Father Ian Stevenson administered absolution and anointed the body.
Ranger Justin James Cupples
Ranger Cupples was born in the United States on 29 July 1979. He served with the US Navy during Operation Iraqi Freedom. His family lived in Miami before moving to County Cavan in the Republic of Ireland, where he met his wife Vilma. He began training in Infantry Training Centre Catterick in February 2007. On completion of his training he joined The 1st Battalion The Royal Irish Regiment and in September 2007 he was posted to 7 Platoon C Company.
Known as 'Cups' to his friends, Ranger Cupples went to Kenya and took part in Exercise Grand Prix where he performed outstandingly from the outset. He immediately showed himself to be a strong soldier. During the Op HERRICK 8 pre-deployment training, Ranger Cupples showed he had a gift for languages and was an obvious choice for the Operational Language Training Course. He developed his skill for Pashtu and used this to great effect on all patrols. Often the platoon was able to deploy without an interpreter as he was more than capable of communicating with the locals.
Ranger Cupples was a quiet but well spoken individual, enthusiastic and very mature. Motivated and showing all the fine characteristics typified of Irish soldiers, Ranger Cupples was a popular member of Ranger Company and impressed his commanders from the start. He was well known to his comrades as a team player who always put others before himself. He was a proud member of Ranger Company and a great friend to us all. Ranger Cupples will be sorely missed by his commanders and comrades alike.
Lt Col Ed Freely, Commanding Officer of 1st Battalion The Royal Irish Regiment, said:
Justin Cupples was a character. He stood out as such. He was from Cavan in the Republic of Ireland, but I always thought of him as our 'US Ranger'. He had an eclectic international background having been born in the United States and had grown up in Miami, Florida. He also had some prior service in the US Navy. His parents were based in New York, yet maintained a family home in Virginia, Co Cavan, Ireland. In 2006 Ranger Cupples married Vilma, his Lithuanian wife, after meeting her in Ireland.
He was drawn to the Battalion by the Irish fighting spirit and camaraderie. He joined the Battalion and C Company in Tern Hill, Shropshire in 2007. He was an intelligent, bright soldier. I recall engaging with him on a number of occasions - as I say he stood out - whether on arduous training in Kenya last year or on Pre Deployment Training for Afghanistan.
He was never shy to offer an opinion. Ranger Cupples was part of C (Ranger) Company, an element of 1 R IRISH that was detached to support 2 PARA, as Battlegroup North, in Sangin for Op HERRICK 8. He was loyal, strong and determined; a very good soldier. I had last seen him in Sangin several weeks ago, where I recall his professional, relaxed and confident assessment of the situation. For almost six months he and his fellow Rangers have fought hard to rid Sangin of the Taliban and bring security to the town and its troubled people.
Ranger Cupples was a true Irish Ranger - tough, committed and dedicated to his comrades. His colleagues, mindful of the ultimate sacrifice made by Justin, and with him to the last, continue with his and their mission - with steadfast courage and reinforced purpose.
"Ranger Cupples' death is a great loss to all of us in 1 R IRISH and to his wife and family. We pray for his soul and for his wife and his family. May his soul rest in peace."
Captain Martin, Second in Command C (Ranger) Company, 1 R IRISH said:
Ranger Cupples was a brave and courageous member of Ranger Company. He will always be remembered for the diversity that he brought to the Company. His Irish twang with his American upbringing had been a welcome characteristic since the day and hour he joined C Company 1 R IRISH. He was an extremely dedicated soldier - always the perfectionist and a shining star of his Platoon.
Ranger Cupples was a highly motivated yet polite man, quiet and one could see he spent most of his time absorbing the situation and the information around him. Due to his high level of intellect he was a natural choice to learn the Pashtu language. From the moment he arrived in Afghanistan, he set about using these skills to try and help the people and keep his comrades safe and out of harms way. I am thankful to have had the privilege of commanding Ranger Cupples. He will be sorely missed by everyone who knew him. He has touched many people in his life time; may the way be clear for him.
Warrant Officer Class 2 (CSM) Frankie O'Connor, C (Ranger) Company, Company Sergeant Major, said:
I have come to know Ranger Cupples very well over the past year. From the start I was very impressed with his polite and enthusiastic manner, coming across as a very intelligent person and a pleasure to talk to. Ranger Cupples was as strong as a horse and never let his comrades down in any situation. I will miss him greatly and I am proud to have been his Company Sergeant Major.
Second Lieutenant Ward, Officer Commanding 7 Platoon, said:
In the short time that I have known Ranger Cupples, I have been impressed by his welcoming demeanour, his loyalty and his courage in the face of adversity. Furthermore, Ranger Cupples excelled in his role as the Platoon signaller and linguist, enabling the Platoon to be more flexible - allowing his comrades to function most effectively on the ground. He was a very intelligent man and I will sorely miss his thoughtful conversation and dry wit.
Sergeant Coult MC, 7 Platoon Sergeant, said:
I first meet Ranger Cupples in Tern Hill. He was one of the more mature members of the Platoon with a history in the US Forces. I quickly took a liking to him due to his dry sense of humour. I made him the platoon signaller because he was quick to acquire knowledge and pick up new techniques. I will sadly miss Ranger Cupples being around me and will always remember how much of an asset he was to his Platoon and Company. Ranger Cupples will always be remembered as a soldier who believed change in Afghanistan was possible. May he rest in peace.
Ranger Ryan Cardwell, close friend, 7 Platoon, said:
I first met Ranger Cupples when I was posted to 7 Platoon - he was the first person to welcome me in. Upon arriving in theatre we got on like old friends and I was amused by his jokes (he told a lot!) and his sense of humour. Ranger Cupples will be sadly missed by both myself and the boys of the Platoon; he was a breath of fresh air when times were hard. I will especially miss the cups of tea we went for regularly each afternoon to chat. I will also miss having someone to talk to and share my problems with. Ranger Cupples was a true good friend and I will miss you, rest in peace mate and God bless.
Ranger Shane Conboy, friend and colleague, 7 Platoon, said:
On meeting "Cups" for the first time we instantly clicked. He was so easy to get along with and you could talk to him about anything. He was polite and friendly at all times even making a special effort to say hello to me on the flight line in Bastion when I arrived in theatre. He was always first to ask how you were after any incident you may have been involved with. He had an amazing sense of humour too and would have the boys in stitches on many occasions. There will be a massive void in the Platoon now he's gone, but never will he be forgotten. We will all miss him terribly.
Defence Secretary Des Browne, said:
I was extremely sad to hear of Ranger Cupples' tragic death in Afghanistan. I understand that he was a particularly gifted and popular soldier who was utilising his talent for speaking Pashtu to help make a real difference - to the 2 Para Battlegroup and to the people of Helmand. My thoughts and prayers are with his wife and family at this difficult and extremely distressing time.
Published 5 September 2008