Ranger Anare Draiva killed in Afghanistan
It is with deep regret that the Ministry of Defence must confirm the death of Ranger Anare Draiva in Afghanistan, on Friday 1 September 2006.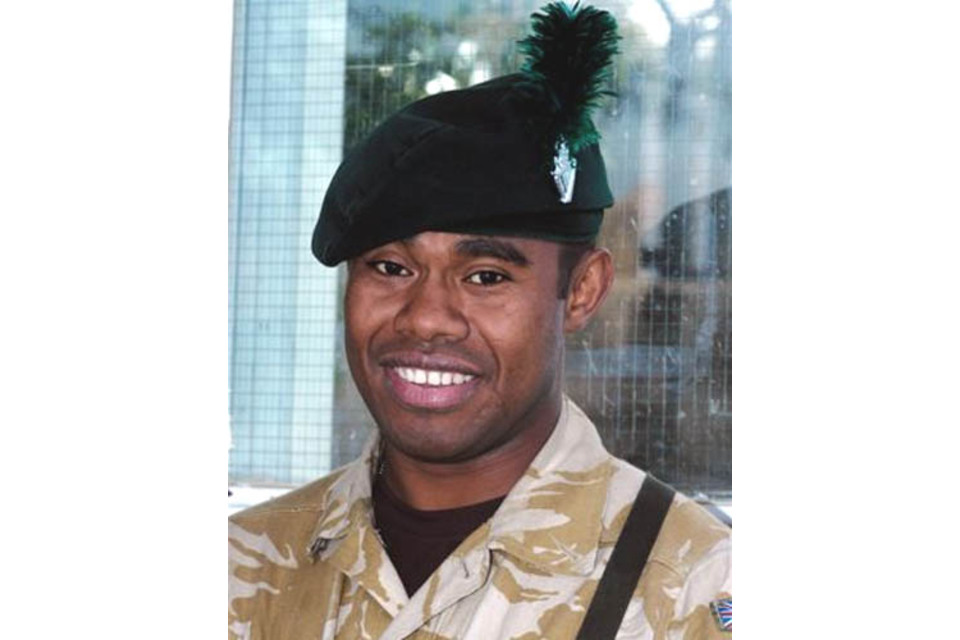 Ranger Anare Draiva, of 1 Royal Irish Regiment, died during an incident in Helmand province at 1600 local time on Friday 1 September 2006.
A further soldier was seriously injured in the attack, and has been evacuated to a medical facility for treatment.
Ranger Anare Draiva
Ranger Draiva, of 1 Royal Irish Regiment, was 27 years old and Fijian.
Commanding Officer of the 1st Battalion the Royal Irish Regiment, Lt Col Michael McGovern, today, 2 September 2006, paid tribute to Ranger Draiva:
Ranger Draiva was a superb, strong and courageous soldier. He performed brilliantly well in his recent tour of Southern Iraq and was one of the first to volunteer for the tour of Afghanistan.
"His contribution in Helmand province in extremely challenging conditions has been second to none and those that know Draiva will not be surprised that he was killed in action, in the face of the enemy, defending his comrades and base.
His death has been received with real sadness by his colleagues in Afghanistan and the rest of the battalion at Fort George, near Inverness.
On learning of the death of Ranger Draiva, Defence Secretary Des Browne said:
I wish to express my sincere condolences to the family and friends of Ranger Anare Draiva. My thoughts are with them and those of the other solider injured in the same incident.
Published 2 September 2006