Operations in Afghanistan
Private Tony Rawson of 1st Battalion The Royal Anglian Regiment killed in Afghanistan
It is with much sadness that the Ministry of Defence must confirm the death of Private Tony Rawson, aged 27, from 1st Battalion The Royal Anglian Regiment on Friday 10 August 2007.
Private Rawson was killed during a fighting patrol to disrupt enemy activity and reassure the local population in the area of Jusyalay, north east of Sangin in Helmand Province, southern Afghanistan.
Shortly before 0600 hours local time the patrol, which was en-route to check on a local irrigation project, came under heavy fire from Taliban fighters. It was during this engagement and the ensuing firefight that two soldiers were injured. An emergency helicopter was called forward but sadly Private Tony Rawson was pronounced dead at the scene.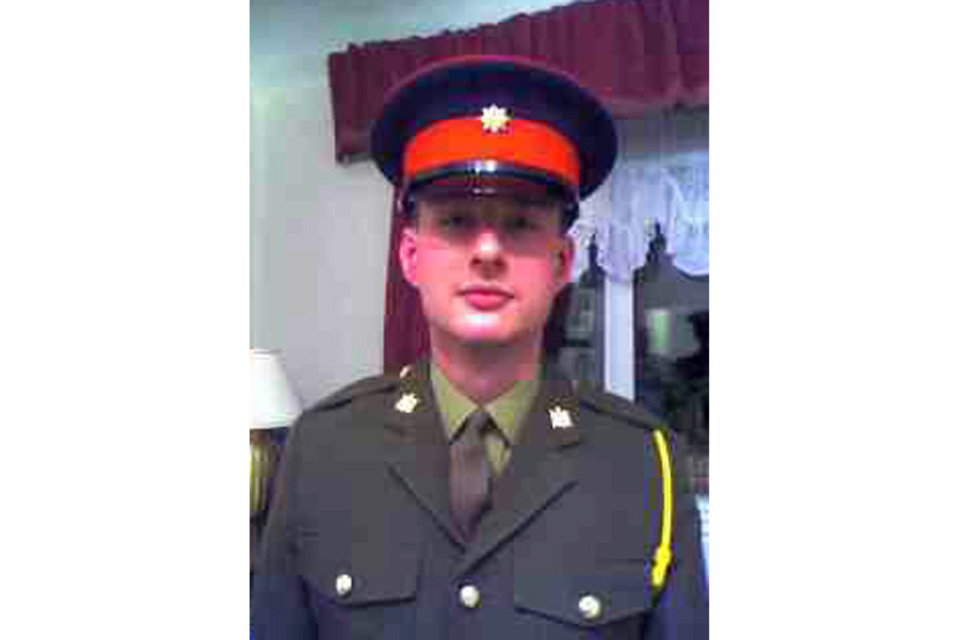 Private Tony Rawson, 1st Battalion The Royal Anglian Regiment
Private Rawson joined the British Army in July 2002 and attended the Infantry Training Centre at Catterick, and after completing his training, joined the 1st Battalion The Royal Anglian Regiment in March 2003.
Private Rawson had taken part in a number of exercises in the UK, Italy and Kenya. He deployed to Iraq on Operation TELIC 6 as part of the All Arms Search Team - something he was very proud of and believed to be one of his biggest achievements. His leadership and organisational ability was identified and during 2006 he was selected to attend the Battalion's Junior Non Commissioned Officer cadre. However, due to a knee injury was unfortunately unable to complete it. His high standard of soldiering and administrative skills were still utilised, and he was employed as a section second in command within his platoon.
Private Rawson had been deployed on Operation HERRICK 6 in Helmand Province, Afghanistan, since June 2007. He had been involved in numerous engagements with enemy forces and was always in the thick of things, using his experience to best effect and demonstrating himself to be a highly professional and capable individual.
Private Rawson enjoyed the physical aspects of military life and because he thought of himself as 'a small bloke', felt he had a lot to prove, to himself and not to others. He achieved this admirably by representing his Company in the inter-company boxing competition, which he won. He always kept fit and believed that to be key in achieving his goals.
Private Rawson gained the nickname 'Nicey' when he joined the Battalion because of his nature, friendliness and willingness to go out of his way to do anything for his fellow soldiers.
Private Rawson lived with his fiancee, Louise, and her daughter, Caitlin, in Dagenham, Essex. He was a devoted family man and was planning to get married in March 2008.
Lieutenant-Colonel Stuart Carver, Commanding Officer of the 1st Battalion The Royal Anglian Regiment, said:
Private Tony Rawson was a highly respected member of 1 Royal Anglian and his death is a tragic loss, deeply felt by all members of the Battalion. A close friend to many, Private Rawson was a young man passionate about his job, with a big heart and a generous and trustworthy personality who died courageously in close combat.
"He was a true Viking who we will never forget. Our sympathy and thoughts are with his fiancee, Louise, and his family and friends at this very difficult time."
Captain Dave Hicks, Second-In-Command of C (Essex) Company, said:
Private Rawson epitomised not only the core values of the British Army, but also embodied the spirit of the British Infantry. Selfless, good-natured even in the face of adversity, and courageous under fire, he will be sorely missed by all his comrades within C (Essex) Company. His loss will be felt deeply by all those who knew him. All our thoughts are with his family and friends at this time.
Lieutenant Marni Olivier, Officer Commanding 11 Platoon, C (Essex) Company, said:
Private Rawson lived up to his nickname and was one of the characters within the platoon. He was a professional soldier and his experience and hard work were integral to the success of his Section and Platoon. 'Nicey' will be missed by all of us - his fellow soldiers and friends.
Sergeant Matthew Waters, Platoon Sergeant, 11 Platoon, C (Essex) Company, said:
In the time that I have known Private Rawson I have never been let down by him. He was a true helper of men and more importantly a true friend. His devotion to his job and friends were second to none. I will always remember his ability to motivate the younger soldiers in the platoon and the way he consistently strove for excellence. "Nicey" was a good friend and will be sorely missed by us all
Corporal Darren Farrugia, 11 Platoon (C Essex) Company, said:
I've known Rawson since day one of training; what a good bloke. You don't get the name 'Nicey' for no reason. You will be missed mate.
Lance Corporal Ben Lake, 11 Platoon, C (Essex) Company, said:
Tony was the friendliest bloke you could ever meet, hence the nickname 'Nicey'. If there was ever a problem, he was the first to offer his helping hand. If someone was feeling down he would go out of his way to help. He was a cracking soldier and an even better friend. He will be sorely missed by the whole of 11 Platoon and no doubt, the rest of the Battalion
Private Curtis Cumberbatch and Private Scott Garrett, both of 11 Platoon, C (Essex) Company, said:
Mr Nice Guy: Never let anyone of us down even at the hardest of times, a great friend and just a brilliant soldier. Thanks for showing us the ropes when I first got to the Battalion. We felt privileged to be in the same section as you. Missed but never forgotten
Private Lee Olen, 11 Platoon, C (Essex) Company, said:
Tony Rawson aka 'Nicey'. What can I say, what a good bloke; not a bad bone in his body. He loved the job with a passion and he will be sadly missed. Gone but never forgotten.
Des Browne, Secretary of State for Defence, said:
Private Rawson's family, friends, and comrades are in my thoughts at this sad time and we will do all we can to support them as they come to terms with their loss. It is a terrible blow to lose as experienced and talented a soldier as Private Rawson. He and his colleagues were doing important work to support the local population and taking the fight to the enemy. His example is an inspiration to us all and his contribution to rebuilding Afghanistan will be remembered with honour.
Published 11 August 2007