Private Pita Tukutukuwaqa
It is with great regret that the Ministry of Defence has to confirm that Private Pita Tukutukuwaqa of the 1st Battalion The Black Watch died on 8 November 2004 when his Warrior armoured vehicle was hit by a roadside improvised explosive device.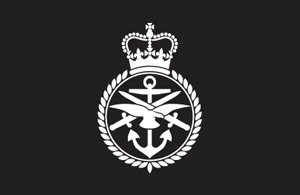 Aged 27, he was married and came from Fiji.
Lieutenant Colonel James Cowan, commanding the 1st Battalion The Black Watch, said on 9 November:
It is with regret that I inform you of the death of one of our soldiers last night. Private Tukutukuwaqa was driving his Warrior armoured vehicle when the device exploded, killing him instantly. Private Tukutukuwaqa was 27 and joined the Black Watch in March 2001. He served with the Battalion in Kosovo and in Iraq last year. He was a trained sniper and an outstanding sportsman.
He will be dearly missed by his Regiment and his friends.
Private Tukutukuwaqa was married and his wife has been notified of the incident.The Black Watch Battlegroup is developing its tactics to counter this sort of attack and has been supported by specialist equipment to assist these tactics.
Our thoughts are with his family at this very difficult time.
Published 10 November 2004