Private Kevin Thompson dies in UK from injuries sustained in Iraq
It is with great sadness that the Ministry of Defence must announce the death of Private Kevin Thompson who died yesterday, 6 May 2007, in the UK, from injuries that he sustained in Iraq last week.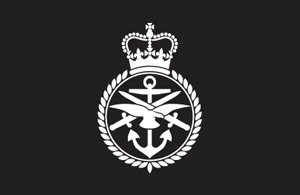 Private Kevin Thompson, aged 21, was serving with 19 Combat Service Support Battalion, based in the Contingency Operating Base at Basra Air Station. In the early hours of Thursday 3 May 2007 he was taking part in a large re-supply convoy that serves the City Battle Group locations. At approximately 0200 hours his vehicle was hit by an Improvised Explosive Device (IED). The explosion partially disabled the vehicle and Private Thompson was seriously injured.
First aid was administered to Private Thompson immediately and he was taken to the Field Hospital at Basra Air Station where he underwent surgery. He was medically evacuated to Selly Oak hospital in Birmingham that evening where he was expected to begin a full recovery. Tragically, Private Thompson's condition deteriorated soon after his arrival in the UK. His family were with him at his bedside when he passed away.
Private Kevin Thompson
Private Thompson was born in Lancaster. A very keen and enthusiastic soldier, he had always wanted to join up and serve his country; his brother recently followed him into The Royal Logistic Corps. He was a keen footballer and took a passionate interest in the development of the football league table whilst on tour. He was delighted that Birmingham had been promoted and boasted they would make it all the way next season.
He joined the Army in 2004 and was posted to 19 Tank Transporter Squadron in Bulford following training at Catterick. He was very proud to be a member of The Carmen's Troop, a prestigious troop within the Tank Transporter trade, and formed up with a Logistic Squadron from the Queen's Own Gurkha Logistic Regiment under command of 19 Combat Service Support Battalion for Operation TELIC 9 in Iraq.
He loved the Army but loved his family more and constantly talked of being with them. Private Thompson leaves behind his mother, Teresa, father, Mark, brother, Andrew, sisters Nicola and Jade and fiancee, Lucy.
Private Kevin Thompson's Commanding Officer in Iraq, Lieutenant Colonel David Golding, said:
I am deeply saddened by the news that Private Kevin Thompson has died as a result of the wounds that he sustained in an attack on his vehicle in Basra on Thursday 3 May 2007. He was a professional tank transporter driver - a logistician - a man that fearlessly got on with the job of supporting combat troops in this tough campaign to rid the streets of violence and bring peace and security to the ordinary people of Iraq.
He had driven the route that ultimately claimed his life many times in the last six months. Each and every time aware of the dangers, and each and every time standing up to the test with courage and conviction. He had a cheerful and positive spirit and won friends and professional respect easily. We are all shocked and moved by his loss, but will honour his life by steeling our resolve to finish the job we came here to do. We will do as he would have wanted and get back in the truck and back down the road, all the while remembering our brave friend who never once flinched in the face of danger. We are deeply proud of Kevin Thompson. He was an outstanding soldier, colleague and friend. Our sincere sympathy, thoughts and prayers are with his family and friends at this shattering time in their lives.
His Commanding Officer in the UK, Lieutenant Colonel Neil Lewis, said:
Tomo was an extremely popular soldier who loved his job. He had a great career ahead of him and he will be very sorely missed by all his friends and colleagues, not just in the Tank Transporter fraternity, but throughout both Regiments that he served with in Bulford and Iraq. Our deepest and most sincere sympathy is with his family, fiancee and friends.
His Squadron Commander in Iraq, Major John Wallace-Dutton, said:
It is with great sadness that I received the news of Kevin Thompson's death following such sterling efforts made by his comrades and the medical teams to save his life out here in Theatre. Having to inform his comrades was one of the hardest tasks I have had to perform on this operation so far - he was such a popular soldier. The duty he was performing, and one he had performed on many occasions, was dangerous; he knew it, but demonstrated the steel determination to get on with the job and fulfil his duty to the best of his ability. He was a brave man and an inspiration to the men he served with.
"He was a soldier who people liked to be around. Everyone enjoyed his humour and respected him for his genuine loyalty and love for his family. He was a credit to his cap-badge and his trade and is a significant loss to my Squadron on operations - I need and rely on men like him. My thoughts and those of my men, British and Gurkha, are with his family and loved ones; may God bless you all and comfort you through your bereavement."
His Squadron Commander in the UK, Major Anna Kimber, said:
Tomo loved being in the Army and was immensely proud of being a Tank Transporter. He had a lot of friends in the Squadron and if you met him you could not help but like him. He was a very genuine, humble, cheerful and popular soldier. Not many people can say that they are universally liked. Tomo could.
His Troop Commander, Lieutenant Chris Heyworth, said:
Kevin Thompson (Tomo; as he spelt it) loved the Army and being part of the Tank Transporter trade. He was very proud of his regiment and was delighted that his brother chose to follow in his footsteps. This was his first operational tour and he had made a name for himself as a hard-working and uncomplaining soldier who just got on with the job no matter how hard the conditions. He could put a smile on the face of anyone in the Troop and we all liked his company and the way he conducted himself in such a professional manner. He showed great promise but was torn a little between his love for the Army and that for his family; we knew that his family would come first if ever it came to it. We will miss him terribly but never forget him and what he brought to the Troop.
His close friend, Private Luke Ward, said:
Tomo was a truly professional and well respected soldier. He was a kind and very close mate of mine and on operations I thought of him as a brother. He was always fun to be with and always up for a laugh. He would always find a way to cheer us all up no matter what the odds and when times were lowest he would be there to make things seem better. He will be truly missed by all of his friends and family and never forgotten.
His close friend, Private Robert Etherington, said:
I know no words can help the family with the deep loss at this time, but hopefully my words can do something to ease the pain. Tomo (as he spelt it one day) was a genuine 'one-off'. He was always there through all of my army career and had been at my side on operations whilst serving in Iraq. At all times on this tour he had a smile and a joke for every occasion. There were three big passions in his life: his family, his fiancee, and, of course, Birmingham City FC. He was my best friend and I will miss him terribly like us all serving with Carmen's Troop. He will never be forgotten.
Defence Secretary, Des Browne, said:
My thoughts and sympathies are with Private Thompson's family at this difficult time. His death yesterday was very sad news and I'm sure he will be much missed by those who knew him, particularly his colleagues in the Royal Logistic Corps.
Published 7 May 2007