Private Jason Lee Rawstron of 2 PARA killed in Afghanistan
It is with deep regret that the Ministry of Defence has confirmed the death of Private Jason Lee Rawstron of 2nd Battalion The Parachute Regiment in Afghanistan.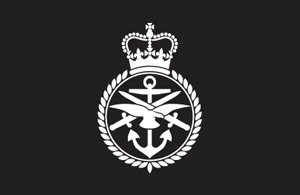 Private Rawstron was killed when his patrol were engaged in an exchange of fire with the Taliban near Forward Operating Base Gibraltar on 12 September 2008.
Private Jason Lee Rawstron, 2nd Battalion, The Parachute Regiment
Private Jason Rawstron was 23 years old and was born in Clayton-Le-Moors, Lancashire, and attended Morehead High School.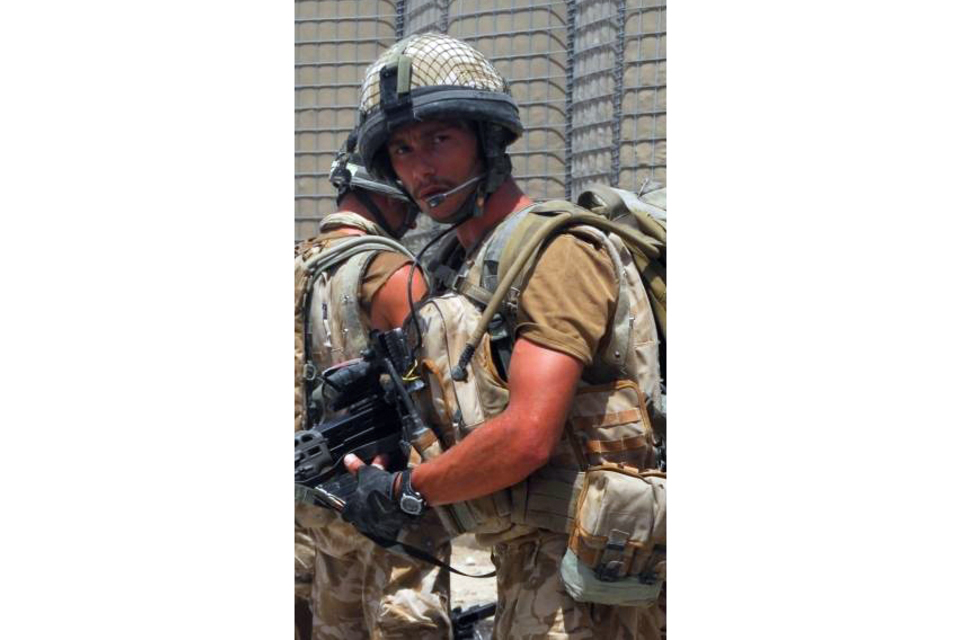 He joined the Army in October 2005 and completed his training at the Infantry Training Centre in Catterick, North Yorkshire, in July 2006. Upon completion of his training he moved directly to C (Bruneval) Company, 2 PARA, where he was employed as a rifleman.
He quickly stood out as a soldier of note and within a year of joining the Battalion he was put forward for and completed the Battalion Infantry Assault Engineer cadre in the summer of 2007. It is a mark of his professionalism and maturity that he passed this course, usually reserved for more experienced soldiers, within such a short space of time.
Once qualified as an Infantry Assault Engineer he rejoined C Company and his section was attached to 7 Platoon during pre- deployment training and for his first operational tour in Afghanistan on Operation Herrick 8.
He is remembered as a quiet man but a tower of strength and one to whom the others in his platoon looked up to, with a quiet but authoritative air and a hint of mischief about him earning him the nickname 'Suspect'. His friends will remember him for his steadfast reliability, his broad smile and his magic daysack which always seemed to contain exactly what was needed in any situation.
He leaves behind his mother, father, brother Graham and his girlfriend Michaela to whom he was devoted.
Jason's mother, Mandy Rawstron, said:
It is impossible to describe the loss of Jason. He was the perfect son, grandson, brother and boyfriend. He was blessed with so many friends and they will all miss him dearly. Jason touched all those that he met and the support and comfort from family and friends has been overwhelming.
"Being a Para was everything to Jason. His determination and pride meant that he was a role model for all who knew him.
We are all so proud of Jason and although he was taken from us after twenty three years, they were twenty three years of joy. We are able to take comfort knowing that he died doing a job that he loved, helping others and that he was amongst comrades who he regarded as brothers.
"We will miss him forever and will never forget him. We love you Jason."
Jason's father, Gary Rawstron, added:
I wish I could take Jason's place and have him home. I will miss you son. The pain of losing you is unbearable, but I know you were so proud of all that you did.
"My heart goes out to all parents who have ever lost a child. All my love, Dad."
Lieutenant Colonel Joe O'Sullivan, Commanding Officer 2 PARA, paid tribute to Private Jason Rawstron on the night of his death:
Early this morning C (Bruneval) Company were conducting a patrol from their base at Forward Operating Base Gibraltar when they were engaged by the Taliban, and in the exchange of fire Private Jason Rawstron was killed.
"Jason Rawstron began his service with C (Bruneval) Company 2 PARA, and although he later moved to the Assault Engineer Platoon, it was to Bruneval Company that he returned for the Battalion's tour in Afghanistan.
Bruneval is the Parachute Regiment's first Battle Honour, and Jason Rawstron, like all of his friends in today's Bruneval Company and across the Battalion, was every bit the Paratrooper of that first Bruneval Company 66 years ago; tough, resourceful, fearless under the fire that he had experienced so often and never knowing defeat.
He joins eleven other members of 2 PARA Battlegroup who have given their lives for their friends and what they have been asked to do in this part of Helmand. Bruneval Company and all of us in 2 PARA Battlegroup will mourn Jason Rawstron and our hearts go out to his family and friends at home.
We hope that what he was, and what he and friends and his battalion stand for and have achieved in this most demanding of summers, will in some small way bring them comfort at this most painful time.
Utrinque Paratus
Major Adam Dawson, Officer Commanding C (Bruneval) Company, paid tribute to him:
Private Jason Rawstron was a charming, gentle and immeasurably generous soldier with a warm and caring personality. Whilst one may be forgiven for not immediately associating these traits with our profession of arms, they are directly complementary and he was one of our finest - fit, industrious, tough, with a strength of personality deeply rooted in humanity and a desire to make things better for all.
He was the embodiment of a force for good; he was non- judgemental, reasoning, thoughtful and full of integrity, making him the ideal soldier for today's difficult operations.
"Above all he was an engaging character, not one to throw away comments but a man who thought deeply before speaking honestly, and he spoke with great commitment to those things he held true and loved.
His conversation and company were never bland, he challenged accepted conventions and endeared himself to all who were fortunate enough to know him, bringing much joy to those in his wide circle of friends.
"As a professional soldier he was impressively diligent, going the extra mile and meeting challenges head on with the intent of overcoming anything that stood in his way.
He had his heart set on a move to the Sniper Platoon after the tour in Afghanistan and expressed a desire to further himself educationally to broaden his horizons and open up new opportunities.
"He was a pleasure to know, his smile was worth a thousand others and his passing leaves the Regiment considerably better for having known him, but missing his unique and delightful character that looked on life as an opportunity to be seized upon."
His Platoon Commander, Lieutenant Murray McMahon, said of him:
Private Jason 'Suspect' Rawstron made a lasting impression on me from his first days with 7 Platoon as a hardworking and diligent young soldier. He was without a doubt the most loyal and enthusiastic soldier I have ever known.
Jason's determination was unquestionable, as he strived for excellence in every task he undertook. His strength of character was shown throughout the tour as he guided fellow comrades through difficult situations with considerable courage.
Jason was all that a paratrooper could be and is a role model for those who will follow. He loved the Regiment and would do anything for a fellow colleague. No situation could keep his endearing sense of humour at bay and his quirky grin always brought a smile to my face. He was polite, friendly and a popular member of the Platoon and Company. My thoughts go out to his family and his girlfriend Michaela.
I am proud to have known and worked with him. A truly professional paratrooper and friend, Jason will be sorely missed and remembered.
Sergeant Mark Magreehan, Platoon Sergeant, 7 Platoon, said:
Private Jason Rawstron was a character. From the first moment I got to know him as his new platoon sergeant I knew I could trust this man with my life at any time. He was a keen and diligent young paratrooper, he knew his strengths and his weaknesses using this to better himself at every opportunity.
Always keen to ask questions no matter how daft, always smiling and drinking tea, is how I will remember 'Suspect'. Suspect had a fantastic sense of humour, he was fit, diligent and willing to learn. He will be missed greatly within 7 Platoon and the Company as a whole.
'Suspect', I knew you only for a short time but you will always stay in my heart. A friend and paratrooper, rest in peace brother, till we meet again.
Colour Sergeant James Newell MC, former Assault Engineer Platoon Commander, remembered him:
He was a quiet and unassuming man who always had a smile on his face and saw enjoyment in everything he did. He was very competent and professional and when taught something new would not need any further instruction. While on excercises and operations he would spot positions and people long before anyone else, he had eyes like a hawk.
During the time he worked in the Assault Engineer Platoon he seemed to have a magic daysack, if anyone asked for anything, no matter how unusual, he would seem to have it in his daysack but usually the item would be 10 times better than was expected. The only thing he didn't have was a mug and he was frequently found drinking tea out of his mess tin.
Sergeant Philip Stout, former Platoon Sergeant of 7 Platoon, said:
Jason 'Suspect' Rawstron came to the platoon as part of the Assault Engineer Section. From the start I knew the platoon was onto a winner. Jason brought everything from humour to professionalism and diligence. I could rely on him to do anything as I knew it would get done.
I remember a night on exercise in Otterburn when he was my 51mm Mortar man. I've never seen a bloke fall down so many holes in my life, but even then he remained cool and calm, and just cracked on as if nothing had happened. He was an inspiration to the Platoon, always cracking a joke, and always being there.
On the ground in Afghanistan he was 100% reliable, always pointing things out. He was a pleasure to sit and have a brew and a fag with, he always reasoned with life in general. 'Suspect' you'll be sadly missed, my thoughts go out to your family and Michaela. Rest in Peace.
Corporal Scott Bourne, his Section Commander in 7 Platoon, said:
Jason, better known to me as 'Suspect', you were one of the very best blokes that I have had the privilege to work with. If there was a job that needed to be done 'Suspect' would always be the first one there, and would always carry out the job to the letter.
'Suspect' was always seen with a cigarette in his mouth and a smile on his face. 'Suspect' will be missed by me and all the guys, he was the biggest character in the Platoon. He had bags and bags of enthusiasm for his job and loved it, he was always professional in everything he did. 'Suspect' you were a friend and I will miss having you around and working with you. It will not be the same without you.
We will meet again and you will never be forgotten.
Private Simon Brough, friend and colleague, said:
I've not been in C (Bruneval) Company long but as soon as I got here one bloke stood out - 'Suspect' was a character. He would put 110% into everything and always put others before himself. The keenest lad I have ever met and a heart of gold. I never heard him say a bad word about anyone.
On the ground in Afghanistan he was always 'switched on' and would spot everything. In the short time I have known him he has given me and all who knew him memories that will not be forgotten. Rest in peace 'Suspect' and God bless.
Private David Jackson, friend and colleague, spoke of him:
Jason and I first met in training and within an instant I knew that we would be close. We spent a lot of time in working hours and in our private time together, his dedication to his job was second-to-none. He loved his job and because he was willing to do anything for it, it made him an excellent soldier.
I remember that we got one day off at the weekend in training and he drove me home so that I could propose to my girlfriend, now fiancee!
He was rarely seen without a smile on his face and a mug of tea in his hand. His professionalism in and out of the field made him an Emperor. J, you have left a hole in my heart as you have in many others. You will never be forgotten.
Until we meet again my friend, good night and God bless.
Friend Private Sam Hall said:
'Sus' as he was called within the platoon was the kindest, most generous bloke I have ever met. He would do anything for anybody and he would do it down to a T. I trusted 'Sus' with everything and knew that if I needed him he would be there. He was a great character within the platoon and the company, he will never be forgotten by anyone. He loved his family and was always talking about them.
He had a glowing personality, he could get along with anyone and would talk to everyone - he made sure everyone else was OK before thinking about himself. He will be watching over us and we will remember him. Rest in peace Airborne brother.
Friend and colleague Private Kevin Sisson said:
Private Rawstron was the most dedicated, professional and diligent soldier I have ever worked with. He would bend over backwards to help anyone and would never expect anything in return.
I first met 'Suspect' when I arrived in the Battalion and he always stood out as someone you could rely on, always had the right kit for the right job and never did anything half heartedly. It was an honour to work beside someone so professional and he was a proud Paratrooper through and through.
'Sus' you have left a hole in our hearts that can never be filled, you were a brother to us all and your presence will never be forgotten. See you soon Airborne!
His friend Private James Allcock remembered him:
'Suspect' was the most diligent soldier I have ever met and probably will ever meet. He was always someone you could trust with anything, most importantly your life. Anything you needed he would have, on exercise, in camp or even on the ground in Afghanistan. He would put others first before himself and he always picked you up when you were feeling down, nothing would stand in his way.
His family meant a lot to him, especially his girlfriend. He was every bit an Emperor, he knew the true meaning of being a Paratrooper. He was dearly loved by the people that knew him and were touched with his warm, vibrant and electric personality.
You will be missed and you will always be a brother in arms. We will remember you.
Secretary of State for Defence, Des Browne, said:
My thoughts are with the family, friends and colleagues of Private Jason Rawstron at this, the most difficult of times. From everything that I hear, he was a determined, professional and enthusiastic soldier who was making a real difference to the lives of people in Afghanistan and he will be sorely missed.
Published 13 September 2008