MOD confirms the death of Flight Lieutenant Jon Egging, Royal Air Force Aerobatic Team (The Red Arrows)
It is with sadness that the MOD must confirm the death of Flight Lieutenant Jon Egging of the Royal Air Force Aerobatic Team (The Red Arrows).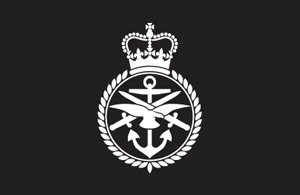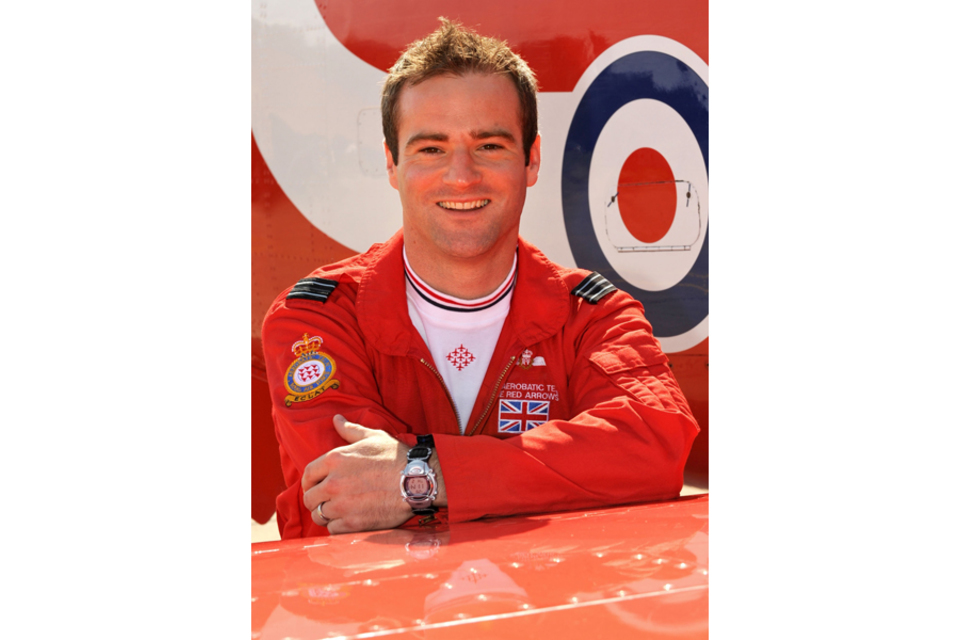 Flight Lieutenant Egging was killed when his Hawk T1 aircraft - Red 4 - crashed around 1km south east of Bournemouth Airport at 1350hrs on Saturday 20 August 2011.
A full Service Inquiry into the details of the crash has been initiated. It would be inappropriate to speculate on the causes of the incident at this time.
Dr Emma Egging, the wife of Flight Lieutenant Egging, said:
Jon was everything to those that knew him, and he was the best friend and husband I could ever have wished for. I know that he would have wanted me to say something from the heart at this time. There was nothing bad about Jon. He loved his job and was an exemplary pilot. Watching him today, I was the proudest I've ever been. I loved everything about him, and he will be missed.
Group Captain Simon Blake, the Commandant of the RAF's Central Flying School, said:
Flight Lieutenant Jon Egging, known as 'Eggman', joined the Team as Red 4 in the autumn of 2010. A gifted aviator, he was chosen to fly in the Red 4 slot, on the right hand outside of the famous Diamond Nine formation - an accolade in itself, being the most demanding position allocated to a first year pilot. Throughout his winter training and the display season to date, his professionalism, skill and humility have shone through.
A true team player, his good nature and constant smile will be sorely missed by all. In such a close-knit team, this tragedy will be keenly felt by his fellow team members, the Reds and all of the engineering and support staff, the Blues.
Air Vice-Marshal Mark Green, Air Officer Commanding 22 (Training) Group, said:
I first met Flight Lieutenant Jon Egging in 2003 when I became his Station Commander. Even at that early stage in his career, Jon's professionalism, competence and ever-present smile made him stand out from the crowd. Hence, his eventual selection for duties with the Red Arrows came as no surprise.
His time with the Team was typified by the characteristics that were Jon's trademark: professionalism, enthusiasm for life and a willingness to help others that transcended all boundaries. Jon will be sorely missed by all those that had the privilege to know him; our thoughts and prayers are with Jon's family and friends at this tragic time.
Flight Lieutenant Egging, aged 33 from Rutland, flew the Harrier GR9 before joining the Royal Air Force Aerobatic Team. He became interested in flying at an early age, inspired by his airline pilot father who used to take him 'down route', allowing him into the cockpit for take off and landing. Flight Lieutenant Egging is survived by his wife, Emma.
He attended Southam School in Warwickshire, gaining A-levels in Mathematics, Physics and Chemistry. He was a member of 2028 (Southam) Squadron Air Training Corps from age 13. During the sixth form he was awarded a Royal Air Force Flying Scholarship and had his first solo flight in a Cessna 152, flying from Wellesbourne Mountford Aerodrome. Following a gap year spent working in the UK and travelling around Australia, Flight Lieutenant Egging went on to read a BSc in Environmental Science at Southampton University. He joined Southampton University Air Squadron and was awarded a Royal Air Force Bursary in his second year.
Whilst at university, Flight Lieutenant Egging completed Elementary Flying Training with the University Air Squadron, flying the Bulldog; he went on to join the Royal Air Force in 2000. Selected for fast jet training he flew the Tucano and Hawk before becoming a 'Creamie' Qualified Flying Instructor on the Hawk at Royal Air Force Valley, teaching both students and instructors. He went on to serve with IV (AC) Squadron - 'Happy IV', based at Royal Air Force Cottesmore, flying the Harrier GR9.
During his time on the front line Flight Lieutenant Egging was proud to support coalition ground forces when flying operational missions in Afghanistan. He has also taken part in exercises in the United Kingdom and America. As part of Joint Force Harrier, he served with IV (AC) Squadron on HMS Illustrious, flying training missions off the UK coastline. He became the Squadron Qualified Flying Instructor during his last year on 'Happy IV', making the transition to teach on the Harrier Operational Conversion Unit, based at Royal Air Force Wittering, in April 2010.
The Defence Secretary, Dr Liam Fox, said:
It was with great sadness that I heard of the death of Flight Lieutenant Jon Egging whilst performing with the Red Arrows today. He was a gifted aviator who was selected for one of the most demanding flying jobs in the RAF. Joining the Red Arrows was his lifetime ambition and he performed with great skill whilst on the team. My thoughts and prayers are with his wife Emma and his family and friends at this terrible time.
Published 22 August 2011