Marine Travis Mackin killed in Helmand
It is with great sadness that the Ministry of Defence must confirm that Marine Travis Mackin was killed in the Kajaki area of Afghanistan's Helmand province on the morning of 11 January 2009.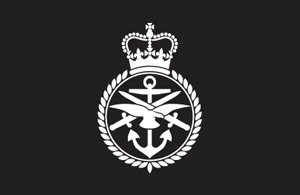 Marine Travis Mackin of Communications Squadron, United Kingdom Landing Force Command Support Group, was serving as a member of the Security Sector Reform Group in Afghanistan, operating as part of 45 Commando Royal Marines.
Marine Mackin was killed in action in Kajaki, northern Helmand province, during a joint patrol with Victor Company, 45 Commando Group Royal Marines, and the Afghan National Security Forces.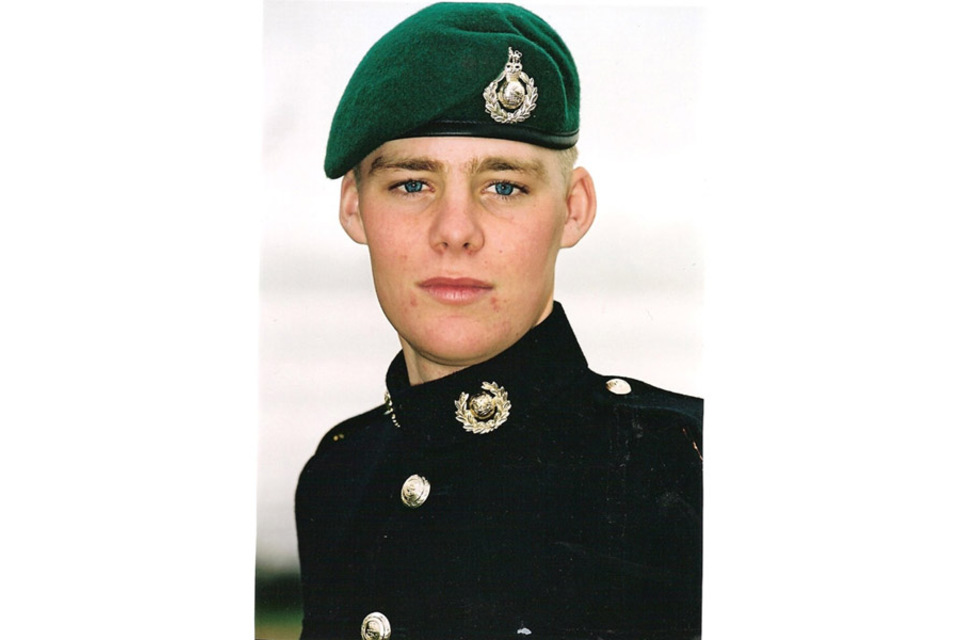 Victor Company was conducting a deliberate offensive patrol alongside the Afghan National Army to destroy a key Taliban command cell. This cell had been responsible for numerous attacks on both Coalition and Afghan National Security Forces in the Kajaki area.
Whilst establishing a vital fire-support location to protect his colleagues advancing on a Taliban defensive position, he was tragically killed by an enemy Improvised Explosive Device.
Within Victor Company, Marine Mackin was a member of the specialist team mentoring both the Afghan National Army and the Afghan National Police in Kajaki. This role found him on many patrols providing training and advice to the Afghan National Security Forces and acting as the vital conduit between them and the company. He was therefore often at the forefront of operations alongside his Afghan counterparts and was frequently required to guide and lead them into, and out of, hostile situations.
It was whilst conducting this crucial role and leading his team from the front in a company deliberate operation that Marine Mackin was killed. His loss is sorely felt amongst his comrades in 3 Commando Brigade Royal Marines.
Marine Travis Mackin
Travis Mackin was born on 9 December 1986. He grew up in Plymouth and joined the Royal Marines on 5 July 2004.
His selfless and helpful attitude singled him out for praise throughout the rigours of Commando training. He served with 45 Commando Royal Marines as a rifleman in Zulu Company, during which time he deployed on combat operations in Afghanistan on Op Herrick 5. Zulu Company was involved in some of the fiercest fighting of that deployment, predominantly operating in the southern region of Helmand province.
On his return to the UK he was selected for specialist training and joined the Signals Branch of the Royal Marines. He was noted for his strong performance on the communicators' course and qualified as a Royal Marines Communicator, Class 3, in July 2007. He subsequently joined 539 Assault Squadron Royal Marines and served with 3 Commando Brigade's light amphibious raiding unit until April 2008.
A confident soldier, he deployed to Afghanistan on Op Herrick 9 looking forward to proving himself in the challenging role of mentoring the Afghan National Police with his comrades in the Security Sector Reform Group; an aspiration which he rapidly and convincingly fulfilled. Already a veteran of this operational theatre in spite of his youth, he was always keen to impart his hard-won knowledge to those less experienced.
He had great ambition, and huge potential; his infectious sense of humour and abundance of natural leadership made him an instant hit with the Afghan Security Forces that he mentored and fought alongside.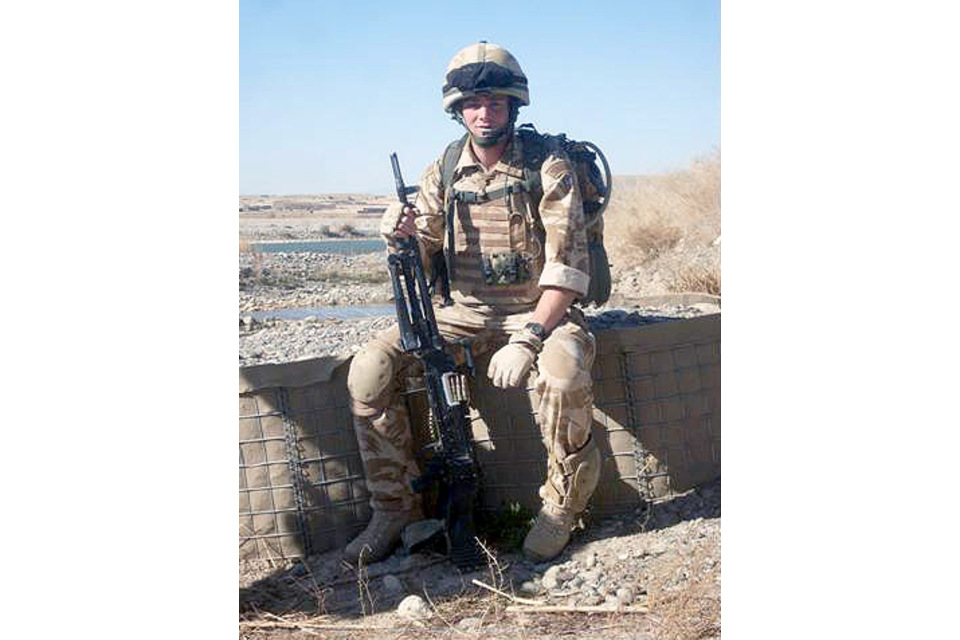 Marine Mackin's family have strong links with the military and one of his brothers is serving with 1st Battalion The Rifles, also deployed in Helmand on Op Herrick 9. The loss of such an incredibly popular and exceptionally loyal member of our band of brothers is a tragedy. The tributes below say it all. Our thoughts are with his family at this sad and tragic time.
Statement from the family of Marine Travis Mackin:
Travis was a much loved son and brother who is never going to leave us and will be in our hearts and souls forever. He lived for the Marines and was so proud of his uniform. His untimely death leaves a massive hole in all the lives of his family and friends. He touched the hearts of all those that met him and we are so proud and honoured to have had him in our lives.
Marine Mackin's girlfriend Laura said:
I am so honoured to have been his girlfriend and he is irreplaceable in my heart. To me he was the most honourable, unselfish and caring person I have ever known and he never ceased to make me laugh. I will miss him beyond words but equally I am so proud to have known this wonderful man.
Colonel Haydn White, Commanding Officer 539 Assault Squadron and the Armoured Support Group Royal Marines, said:
Marine Travis Mackin was a highly professional soldier with an infectious sense of humour and liked by all that knew him. Whilst serving with 539 Assault Squadron Royal Marines he was conscious that the 3 Commando Brigade Afghanistan deployment might pass him by. Not one to miss an opportunity, he constantly requested to join one of the units deploying and received his wish in April 2008 joining UKLF CSG and subsequently seconded to support Security Sector Reform (SSR).
Wherever he served, Travis was guaranteed to provide his best and was an accomplished soldier and signaller. He always had a real zest for life and those that met him were better for the experience. All of us mourn his passing and our thoughts and prayers are with his family and friends at this tragic time.
Lieutenant Colonel Graeme Armour Royal Marines, Commanding Officer Security Sector Reform Group, said:
Marine Travis Mackin was an archetypal Royal Marine who thoroughly embodied the 'work hard - play hard' philosophy of life. He lost his life operating as a Section Commander, mentoring the Afghan National Security Forces in Kajaki, where his professional and selfless efforts had contributed significantly to the provision of security in the area.
As a Marine performing the role of a Junior Non-Commissioned Officer, Marine Mackin was in his element, using his personable nature and natural authority to gain respect amongst the Afghans, and his experience to help develop their skills. I am in no doubt that he was ready for a Junior Command Course after this tour; his star was certainly on the rise with his abilities proven in the harshest of conditions.
He had the prospect of a successful and long career in the Royal Marines stretching before him. His love of life and cheerful, positive attitude were infectious and wherever he went you would find people smiling and laughing. He was a natural extrovert. The sorrow that is felt throughout the SSR team, 45 Commando and the Task Force as a whole bears testimony to the man who we were all privileged to have known and served with, however briefly. He was a true Commando - he made you laugh - he will be missed.
Lieutenant Colonel Jim Morris Royal Marines, Commanding Officer 45 Commando Group, said:
Whilst Marine Mackin did not deploy to Afghanistan with 45 Commando he has been an integral member of Victor Company Group throughout the last three months at Kajaki. He tragically died whilst operating at the forefront of a Victor Company patrol and he is very much considered as one of our own. His courage, good humour and strong leadership will be greatly missed by his friends and colleagues who respected him so much and his loss has been felt very deeply across the whole of 45 Commando.
Major Chris Ordway Royal Marines, Second-in-Command UKLF CSG, said:
Marine Mackin epitomised the Royal Marine Commando; his quick wit lightened even the darkest of situations. A Signaller by trade, he was rightly demonstrating that he was a Commando first and a Communicator second. An experienced lad, I had the privilege of fighting alongside his company on Op Herrick 5. He drew upon the knowledge he had gained on his previous operational tour to lead and inspire his Afghan comrades.
The variety of officers and men of 3 Commando Brigade who knew him well, from across specialisations in the Corps, shows how easily Marine Mackin touched people's lives in such a short period. A true brother-in-arms, his loss is felt acutely across Task Force Helmand and the wider Royal Marines. Our thoughts are with his girlfriend, friends and family at this most distressing time.
Major Nigel Somerville MBE Royal Marines, Officer Commanding Victor Company Group, 45 Commando Royal Marines, said:
A talented, popular and exceptionally courageous individual, Marine Travis Mackin died supporting his colleagues in the face of hostile enemy action. Brave, calm and always measured under enemy fire, Travis was synonymous with leading his team from the very front to support his colleagues around him. This is how he died and how he will always be remembered. The dedication, loyalty and pure courage shown by someone so young is truly humbling. His loss is a tragedy in every way and the Company, Commando and Royal Marines will be a much quieter place without him.
Warrant Officer Class 2 Robert Millman, Company Sergeant Major Victor Company, said:
Marine Travis Mackin was a true Marine; his sense of humour intoxicated all around him, and even when put in extreme situations, he could lighten the moment with a practical joke. He even arranged for Santa Claus to visit his Sergeant Major on Christmas Eve, a feat still unsurpassed by others - he will be in my good books forever.
He was an inspiration to all young Royal Marines in the way he conducted himself on Operations, and at home. He will be sorely missed by all the men of Victor Company Group and throughout the wider Royal Marines. The thoughts of all the men of Victor Company are with his family at this time of extreme grief.
Sergeant Lee Collins, Security Sector Reform Group, IC OCC-D Kajaki, said:
They broke the mould when they made Travis. His energy and enthusiasm for life knew no bounds; he was the biggest bag of morale I have ever known in the Corps, always smiling, always laughing. Always looking for a new pet, Travis befriended cats, dogs, snakes, spiders and was raising two chickens in the FOB [Forward Operating Base].
Travis was always willing to go further, carry more, do his bit and then a bit more. He was a completely professional Marine who would have gone far if he had been given the chance, the example he set would have made him an excellent JNCO [Junior Non-Commissioned Officer]. He died doing the job he loved. Travis always carried a Commando Dagger on his webbing, he always upheld the qualities of a Commando and deserved to wear it with great pride. The Corps will be a much quieter place without him. Our thoughts are with his family and his brothers and sister.
Corporal 'Adz' Burke said:
Travis was a true mate and a great Royal Marine. If there was a joke to be made or a trick to be played, it was Travis. He always led from the front in the lead section and was never afraid to engage the enemy, with his offensive spirit being second-to-none. You could always rely on him to carry more kit than the next man with his sense of honour shining through.
He died doing the job he loved and the job he was brilliant at. He always spoke about his family in a positive way, with always wanting to out-do his brother in the Army. Travis you will be missed my mate and don't worry we'll look after the chickens pal!
Marine Tom Jeffcote, Security Sector Reform Group, OCC-D Garmsir, said:
Before deploying to Afghanistan Travis went into the Sergeant Major's office and asked to be sent to the 'most dangerous place in Afghan'. So they did€¦ and I know he loved every minute of it, being out here doing the job he loved.
He used to say he was destined to be the Corps RSM [Regimental Sergeant Major] one day, a quote laughed at by his mates, but they knew it to be true. Out of work, Travis was a great lad who liked to get on the sauce, and would often drag me with him to the coldest beaches in Plymouth to go spear fishing. Even when sober he couldn't hit a barn door, but it never dampened his spirits.
I think I speak for everyone who knew him when I say Travis was a 'hoofing' bloke and an excellent soldier and he will be massively missed by all of us. Both mine and his colleagues' thoughts are with his family at this time as they try to come to terms with this tragic loss.
John Hutton, Secretary of State for Defence, said:
I have heard that Marine Travis Mackin was an extraordinarily committed and confident marine who lead from the front. His loss will be a devastating blow for his family, friends and colleagues. My thoughts are with them, and his brother Rifleman Corbin Mackin, at this the most difficult of times.
Published 12 January 2009