Marine Thomas Curry killed in Afghanistan
It is with deep regret that the Ministry of Defence must confirm the death of Royal Marine Thomas Curry in Afghanistan on Saturday 13 January 2007.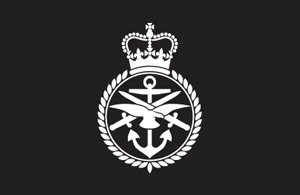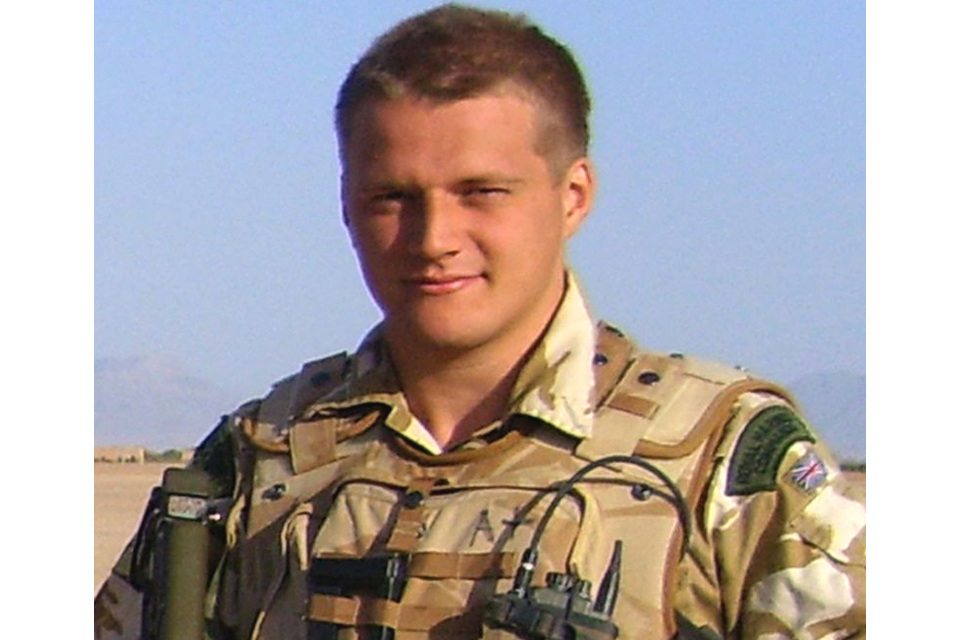 Marine Curry died when elements of 42 Commando Royal Marines were engaged in a deliberate offensive operation near Kajaki, in Northern Helmand, Afghanistan.
The Royal Marines Commandos were engaged in close-quarter fighting with the Taleban, and it was during this action that Marine Curry was killed. He died instantly as a result of enemy small arms fire.
In typical fashion, Marine Curry was leading his comrades courageously from the front when he came under enemy fire, whilst in the process of clearing an enemy compound. His section had already come under fire from a depth position, so the Marines had moved forward to close with the enemy.
The Commander of the UK Task Force, Brigadier Jerry Thomas, said:
I send my sincere and heartfelt condolences to his family and to his friends. They have lost a much loved member of their family and a good friend and my thoughts are with them at this difficult time.
Marine Thomas Curry
Marine Curry from East London, aged 21, was born on 1 Jan 1986. He joined the Royal Marines on 16 May 2005.
It was during his initial commando training that Marine Curry was awarded the Commando Medal, having been voted by his peers as the man whose character best reflected the Commando qualities of unselfishness, leadership, determination, and cheerfulness in the face of adversity.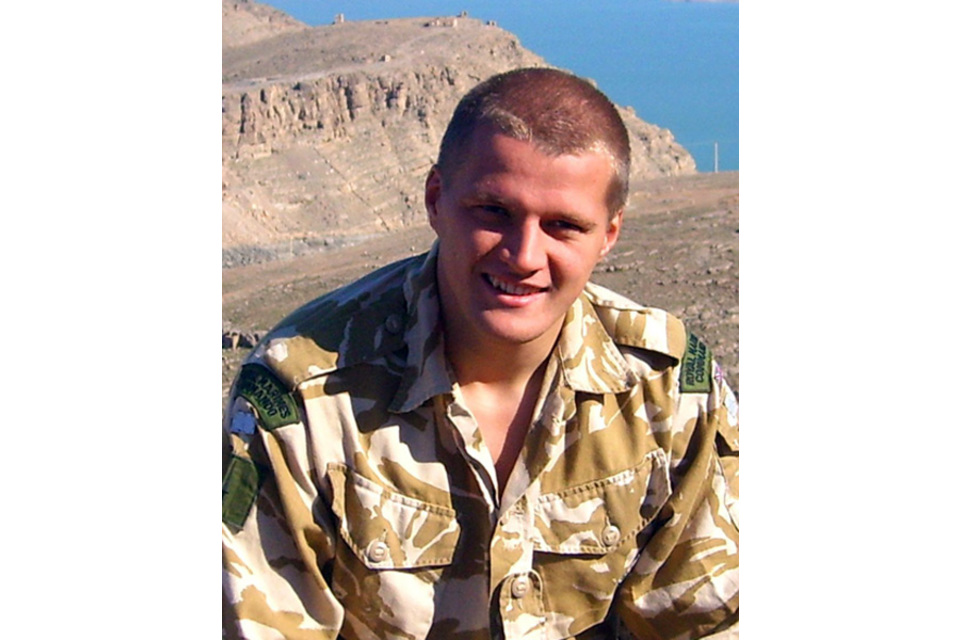 On passing out from training, Tom, known as 'Vinders' (Vindaloo) to his troop, joined 11 Troop M Company, 42 Commando Royal Marines in February 2006.
He held true to the Commando values and quickly earned himself a reputation for looking after his colleagues and lending a helping hand whenever he could.
After an intense period of operational training with his Unit, he deployed to Helmand Province in Afghanistan.
A tower of physical and mental strength, Marine Curry stood out as a man who could be relied on to see a task through, most recently demonstrating this dogged determination under the most challenging conditions of the battlefield, where his selfless disposition made him a cornerstone of the team in which he served.
Although he was only a year out of training, Marine Curry had already demonstrated his potential to excel in his career in the Royal Marines through both his professional competence and rich personal attributes.
Renowned in his Company for his enormous appetite, Marine Curry was the first to laugh at jokes at his own expense and never missed an opportunity to cheer the lads up and raise morale.
He was very close to his family and to his girlfriend, and often told his friends about how much he loved and missed them. On operations he wrote and received many letters from friends and family - he was obviously loved very much.
His Commanding Officer, Lieutenant Colonel Matt Holmes Royal Marines, said:
The tragic loss of Marine Curry is felt deeply by all, a reflection of what he brought to life and all those who knew him. Tom died displaying the qualities so typical of him, that had rapidly earned him the respect of his colleagues.
He was at the front, courageously closing with the enemy, with no thought for his own safety, just that of his colleagues who were close by. He was a glowing example of what a Royal Marine represents: courageous, robust and highly professional. That he carried these qualities as a young man into the dangers of battle speaks volumes, and we are all immensely proud of him.
Tom was also a self-effacing, utterly unselfish and cheerful individual, never slow to have a laugh at his own expense. His country has lost a brave, selfless servant who contributed much in his short time. In the close-knit community that is his Company and Commando unit, we feel his loss deeply, but our thoughts and prayers right now are with Tom's family and girlfriend at this difficult time.
Tom had long been a hero to his family and friends. From Tom's home in Wanstead, East London, his mother Linda, father Martin, brother James, 23, sister Emma, 17, fiancee Carla Maynard, 23 next week, and the many friends who have gathered to mourn his loss spoke of his widespread popularity and natural leadership.
Tom's father Martin said:
Being at the front was Tom down to a T - that was how he lived. He was always very determined and would never back down all though his life. He was a hero to his family, friends and now his comrades. He loved being a marine - it was what he wanted to do.
Tom, who was 21 on January 1, was educated at Wanstead Church School and Wanstead High where - despite the fact he preferred sport to academic pursuits - he gained 11 top grade GCSEs, "with very little studying," as his mother recalls.
He started playing rugby at Wanstead RFC, where his father is President, at the age of 7. He went on tour with the club to France and Holland and achieved one of his goals in life by playing for the First Team at the age of 18. Playing inside centre, he was renowned for his speed and strength. In 2005, he helped the team win promotion to the London Leagues.
He also used his physical prowess to raise money for Breakthrough, the breast cancer charity, climbing 'the three peaks' with local fire-fighters in 2001 and 2003.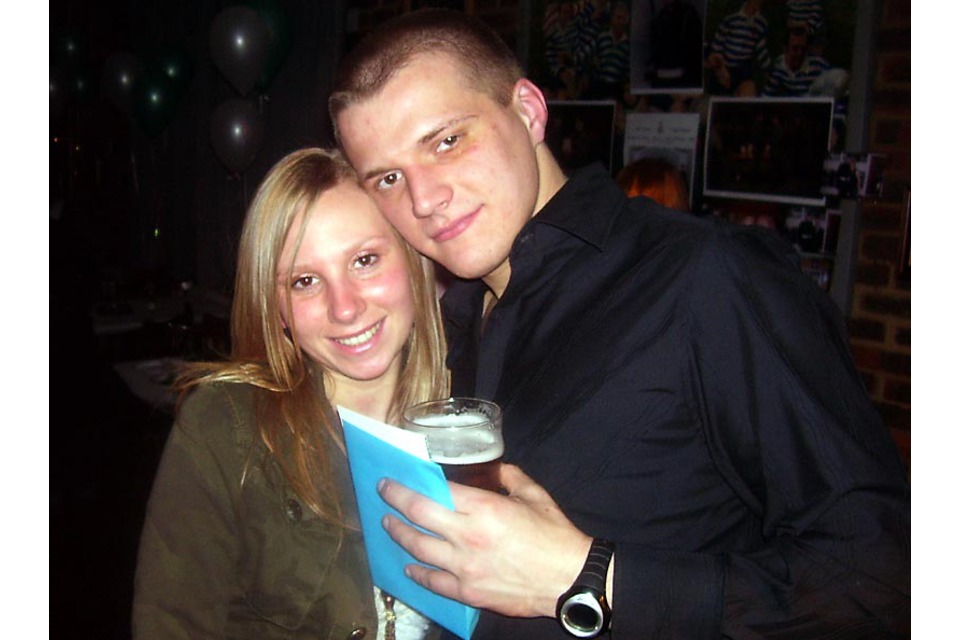 At the age of 14, Tom joined the Air Training Corps, which his mother Linda said he "absolutely loved". While with the ATC, he went on a Marine Assault Course in Somerset and from then on was set on a career in the Marines. Linda said:
He was turned down by the Marines the first time he went for assessment because he was too heavy to do five pull ups! That made him even more determined to get in and he went on a special fitness regime to make sure he was accepted for training in May 2005.
He won two medals during the gruelling 32-week training at the Commando Training Centre near Exmouth. The first was the Ward Medal for the best recruit at the halfway mark. The second medal he kept secret from his parents until the passing out ceremony. Linda recalled:
He was in the programme and didn't tell us why, and all of the sudden it was announced that he had won the Commando Medal, selected by his peers and instructors. I was so, so proud of him.
The medal is awarded to the man who shows to an outstanding degree the qualities of the commando spirit: Determination, Courage, Cheerfulness and Unselfishness. Tom's elder brother James said:
Tom joined the marines because he wanted to extend himself and do physical things. I was so proud at his passing out ceremony. He was a beautiful person. He was so kind to me and always reached out to me. He liked it that we both had strong beliefs.
Younger sister Emma added:
He always looked after and protected me and I love him so much. I can't believe I'll never see him again.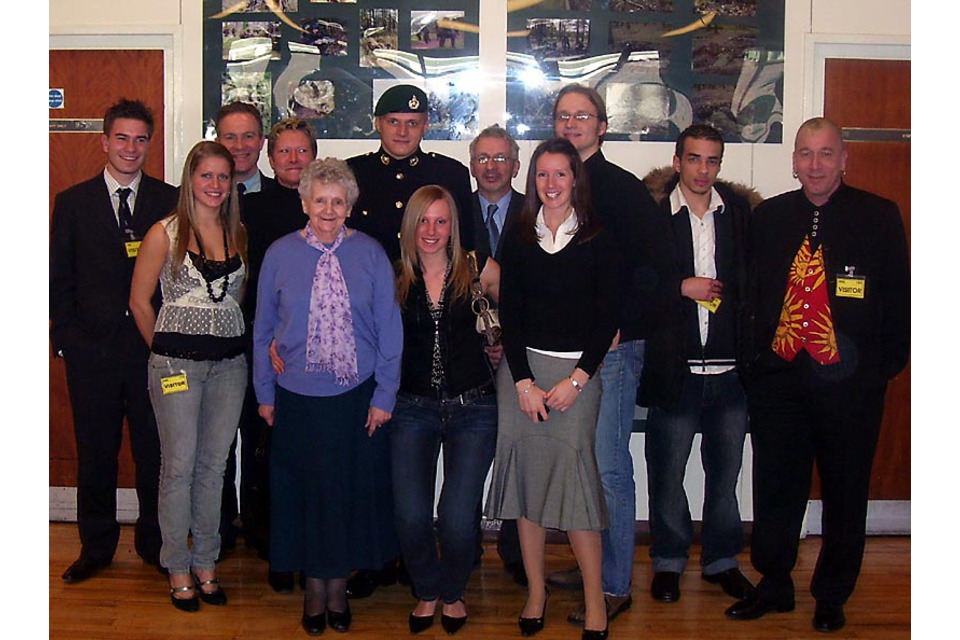 Tom had missed the family Christmas, but they were all together on his leave between 29th November and 11th December. Tom proposed to Carla on the phone on Christmas Day, and they planned to break the news at a special late celebration party for Tom's 21st, Linda's 50th and Emma's 18th birthdays during his next leave.
Carla said:
I last spoke to him on Thursday. We managed about 20 minutes on the phone and he was so happy about the successes the Marines had been having. We met at the Rugby Club when he was 16 and I was 18. We had some wonderful times, swimming with the dolphins in Egypt the year before last and visiting Vegas last year. I just loved him so much.
Close friend Kial John-Lewis, 21, said:
He did everything to the best of his ability, there were no half measures with Tom. He was so confident and sure of himself, it was inspiring. And he never put anyone down. He gave everyone respect and he earned your respect without even trying. He was like a celebrity with us.
Adam Sandy, 21, added:
We used to say these things about Tom all the time. A day didn't pass without us talking about him with this level of esteem. He has left an irreplaceable gap in so many lives.
Published 14 January 2007